Out Lines have announced debut album 'Conflats'
It's a new project from The Twilight Sad's James Graham, Kathryn Joseph and Marcus Mackay.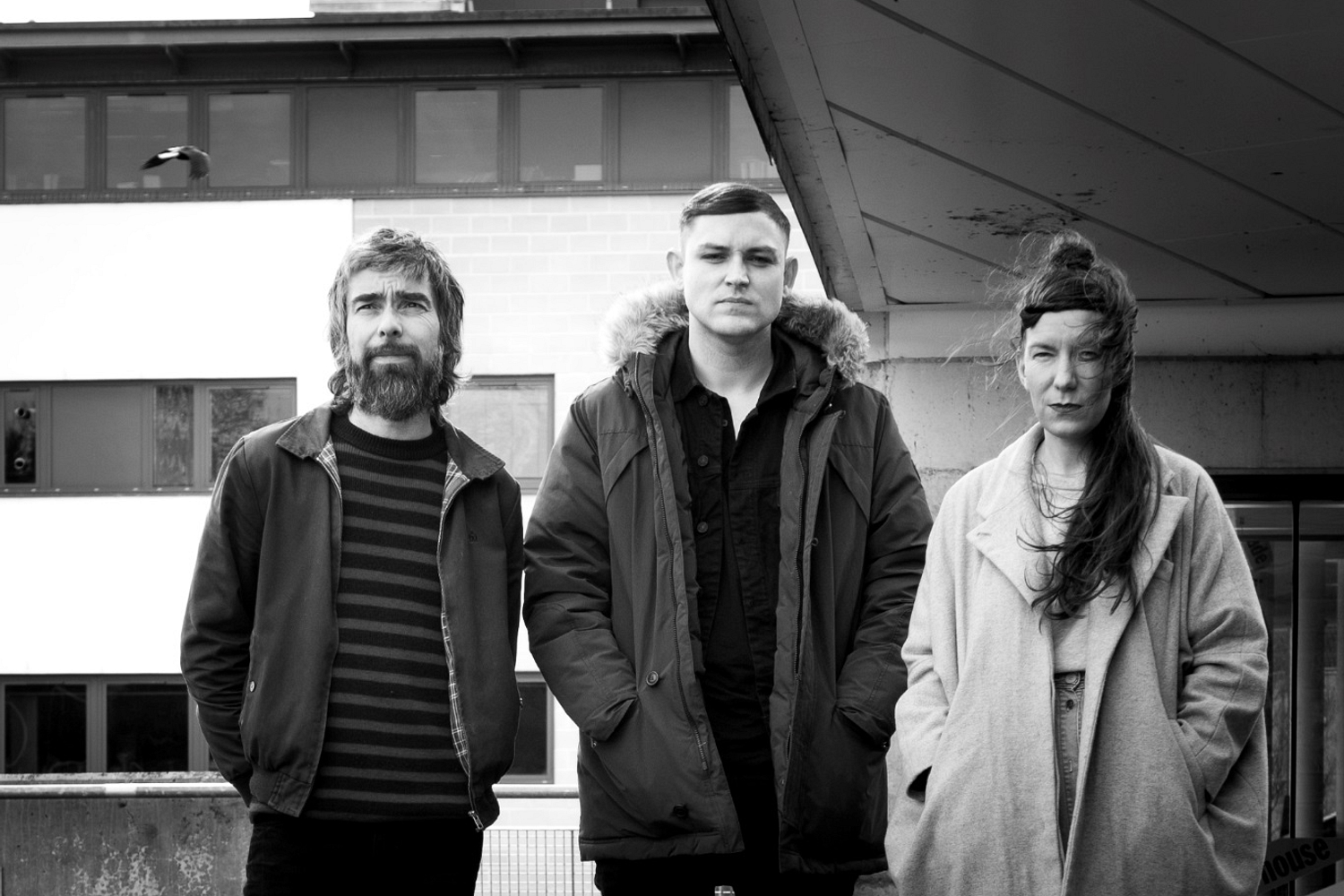 James Graham, frontman of Glaswegian indie band The Twilight Sad, Scottish Album of the Year winner Kathryn Joseph and acclaimed producer Marcus Mackay have come together to form a brand new band: Out Lines.
Together, they've recorded a new album 'Conflats', which is out on 27th October via Rock Action. The entire record has been inspired by conversations James and Kathryn has with users of Platform, a multi-arts and community space in the east end of Glasgow. They translated the stories that they heard into the album's lyrics, while Marcus helped to steer the sound of the record.
Speaking of the making of the LP, James described putting the interviews of people into the music as: ""pretty much one of the most stressful situations you could put yourself under whilst writing music.These people came and didn't hold back, they told us everything. It wasn't a case of you had to dig it out of them".
Kathryn added to his comments, saying: "Some parts of their stories were sad but they were all such strong beautiful humans and that made writing the songs so much easier than I thought it was going to be".
As well as announcing the album, Out Lines have shared its opening track, 'Buried Guns'. Combining James and Kathryn's vocals, heavy, propulsive percussion and a couple of traditional folk elements, it's a powerful entrance point into the collective's world.
Listen to 'Buried Guns' and see the tracklisting for 'Conflats' below.
01. Buried Guns
02. Our Beloved Dead
03. The Left Behind
04. There Is A Saved Place
05. If You Love Me Will You Lie
06. Open Shut
07. These Three Desire Lines
Read More
The new project from The Twilight Sad's James Graham, Kathryn Joseph and Marcus Mackay are releasing 'Conflats' next month.
8th September 2017, 12:00am
Featuring James Blake, Romy, Marika Hackman, yeule and more.