Pete Doherty gives updates on new Libertines material and "freestyle rap" track
The explosive quartet are currently working on the follow up to 2015's 'Anthems For Doomed Youth'.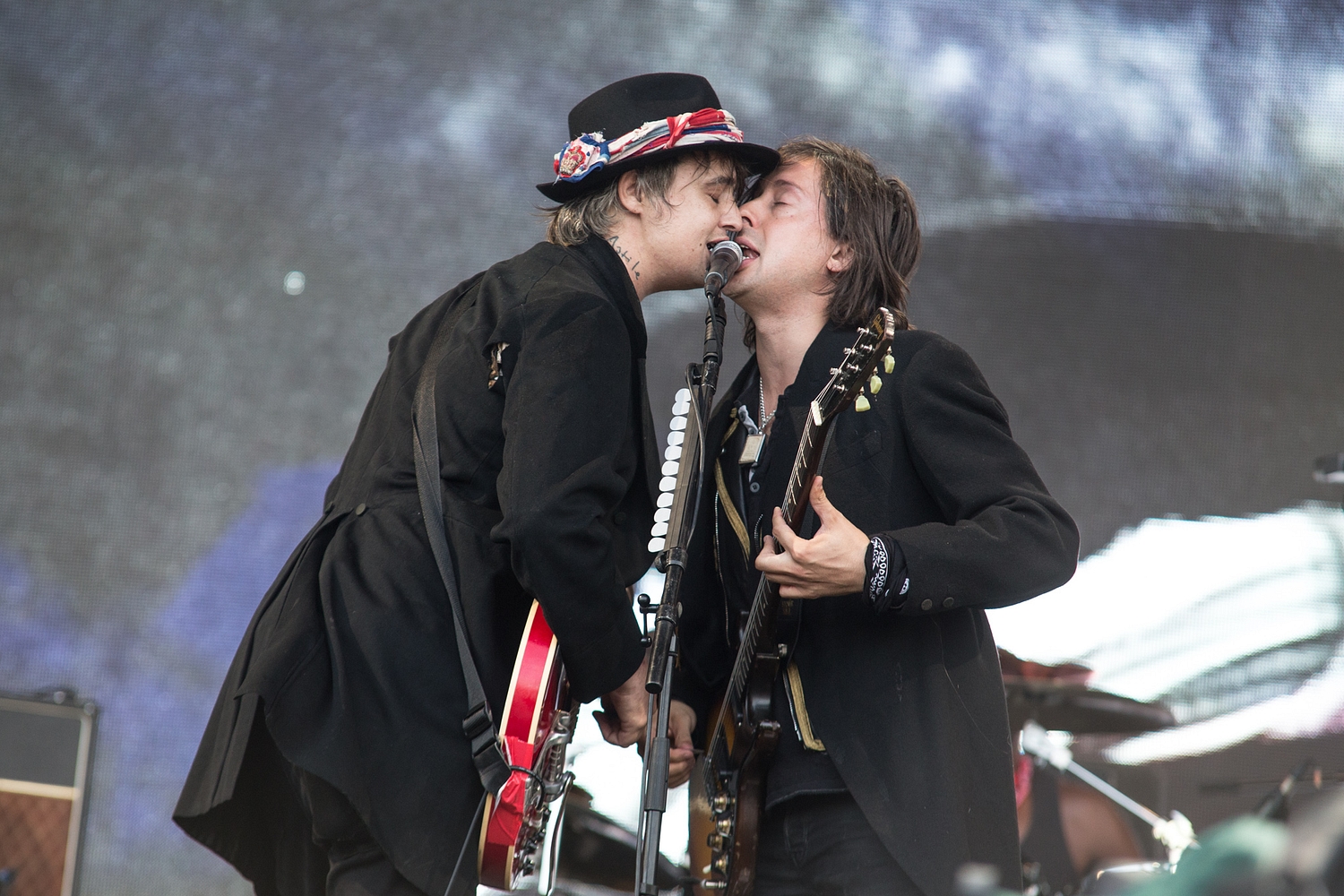 Photo: Emma Swann
Pete Doherty has given an update on The Libertines' current writing sessions as the quartet work on the follow up to 2015's comeback album 'Anthems For Doomed Youth'.
Speaking to NME in a new interview, the singer - who recently released an LP with new band The Puta Madres - explained how one track has been influenced by the Beastie Boys and "freestyle rap".
"Carl turned up the studio the other day with this Beastie Boys beat. He was like 'right, we're gonna freestyle'. I was like 'We're fucking not'. Anyway, half a bottle of vodka later we did and somehow this absolutely diabolical screaming and ranting thing, which was our take on freestyle rap, has been turned into this quite amazing… It's not even a pastiche, it's a fucking good song," he said.
Elsewhere, the singer revealed that, rather than relying on the core songwriting duo of himself and Carl Barat that have traditionally penned the band's material, the new tracks have featured a much larger contribution from bassist John Hassall and drummer Gary Powell.
"I came with this idea where we'd have an hour each, and if it's working we'd stick on that. We ended up with some of these songs that Gary had written, and they're amazing songs," he said. "Not that I didn't rate Gary as a songwriter, but I'd never taken the time to listen to his songs. They're outrageous, they're amazing."
The material will be the first to come from the band since their polarising third LP, which DIY described as a "mostly successful and far more mature record".
Featuring King Gizzard & The Lizard Wizard, IDLES, Tkay Maidza, Sleater-Kinney and more.