PVRIS announce third album 'Use Me'
The follow-up to 2017's 'All We Know Of Heaven, All We Need Of Hell' will land on 1st May.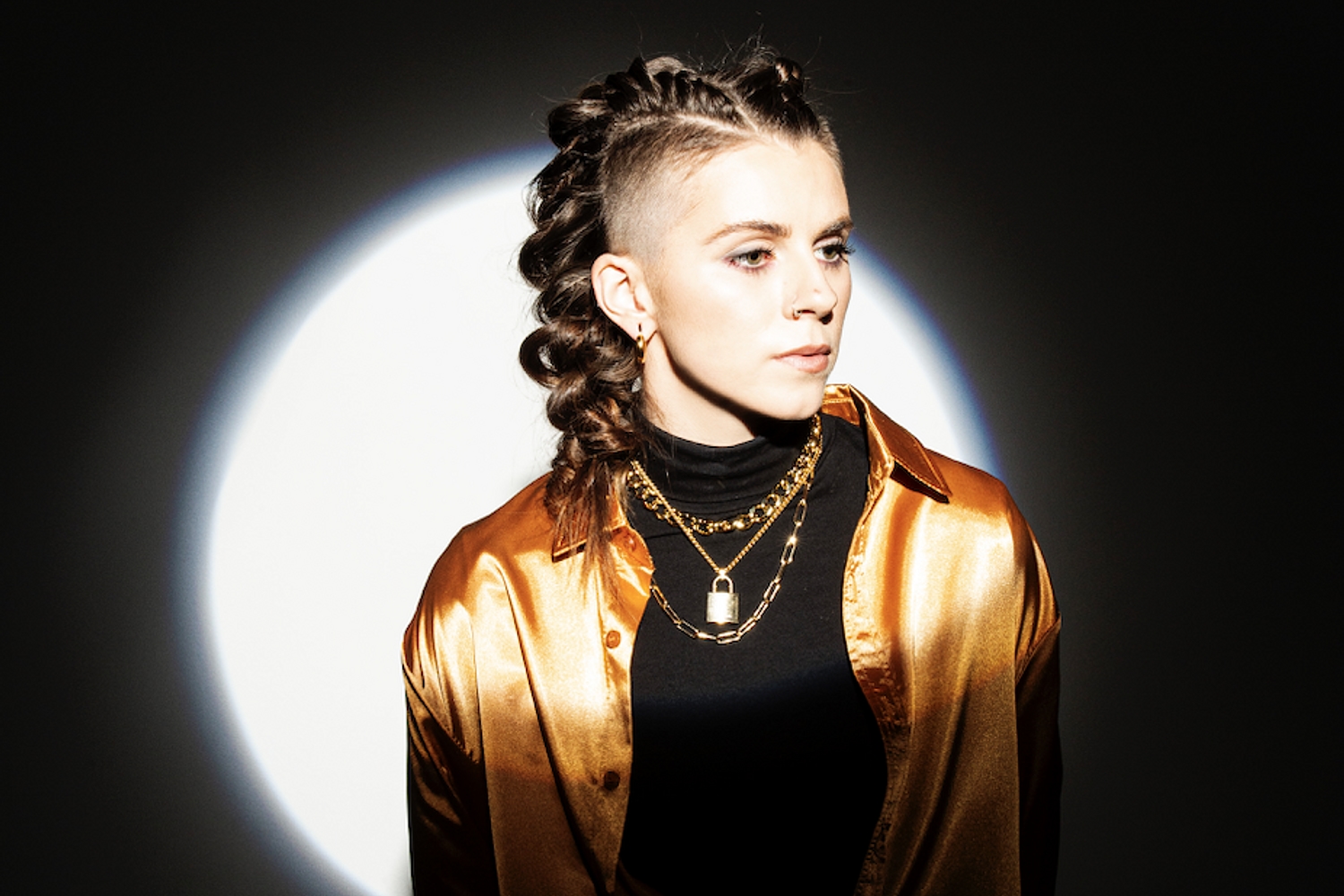 It's finally here, pals! PVRIS have announced that their long awaited third album 'Use Me' will be released on 1st May!
Following their 2017 record 'All We Know Of Heaven, All We Need Of Hell', 'Use Me' sees Lynn Gunn stepping into the role of sole architect of the band, explaining, "I allowed myself to support a narrative I thought I had to support of PVRIS being a band. I didn't really have a role model for this. Coming from a 'band culture,' it's about how the group is always greater than the sum of its parts, and you're not supposed to take credit, even if you do everything. There's no template or role model for really owning it as a woman. I wanted to make everyone else happy and uphold an image I thought we had to.
Growing up, I learned I don't have to do that anymore. I'm finally allowing myself to take credit. I've got the full support and encouragement of my bandmates. PVRIS is a unit and very much a team, but the heart and soul of the vision and music always has sourced from me. I'm just saying it now. I fulfilled my own vision of what a role model should be."
And to celebrate, PVRIS have also shared brand new alt-pop banger 'Dead Weight'! "'Dead Weight' is about being a people pleaser, holding others up and never asking for anything back," Lynn explains. "Quite often that can be taken advantage of and it can be hard to set "no"/set boundaries. This feels amplified, especially as a woman. This song is about stepping into my power as a woman, shedding old skin and taking nurturing/caretaker feminine nature and turning it into a super power."
Check out the new track and 'Use Me' track list below.
'Use Me' Tracklisting:

1. 'Gimme A Minute'

2. 'Dead Weight'

3. 'Stay Gold'

4. 'Good To Be Alive'

5. 'Death of Me'

6. 'Hallucinations'

7. 'Old Wounds'

8. 'Loveless'

9. 'January Rain'

10. 'Use Me'

11. 'Wish You Well'
Read More
Featuring King Gizzard & The Lizard Wizard, IDLES, Tkay Maidza, Sleater-Kinney and more.