Album Review
PVRIS - All We Need Of Heaven, All We Know Of Hell
4 Stars
The band are at their visceral finest.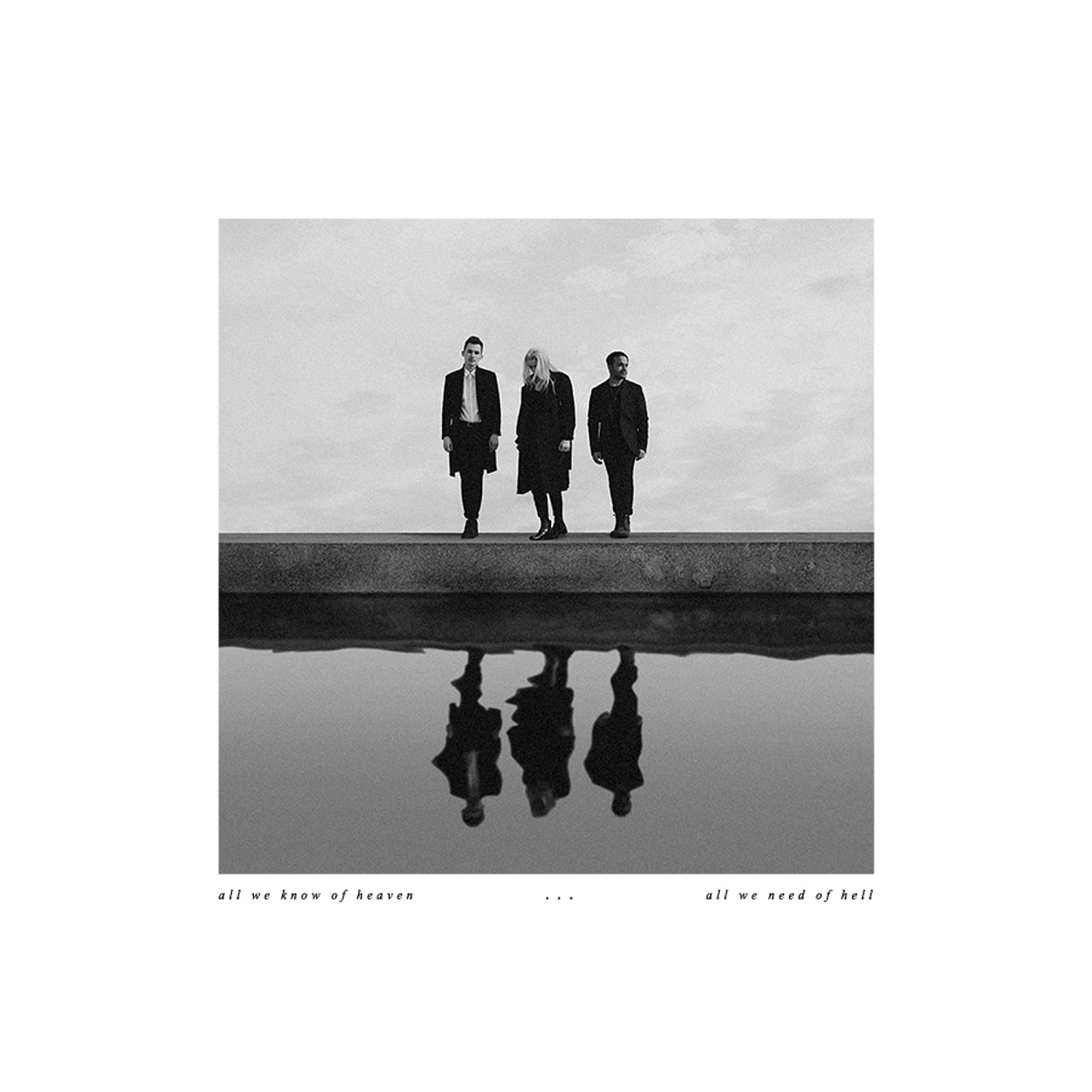 Are we in heaven, or hell? Are we traversing a purgatory in between? It's not always so black and white, and in 'All We Know of Heaven, All We Need of Hell' PVRIS take ownership of the perplexities of many of life's twists and turns with an album so full of punch that, regardless of where you think we're sitting on the heavenly spectrum, you'll be swept up from the off.
"Don't need a metaphor for you to know I'm miserable," states frontwoman Lynn Gunn on 'What's Wrong'. This frankness teams perfectly with the band's infectious knack for making even the darkest elements of the human psyche come to life. 'Heaven', meanwhile, sets a slower pace, showing the band stripped back and able to shine in sparsity before launching into airily anthemic climes. PVRIS tread the line of making even the most rhythm-free want to dance, and most tone-deaf to shred their throat in unison. 'Separate' is the epitome of the lightly-touched power they command, a cornerstone of the whole record.
Lynn has been candid in regards to the success of 'White Noise' and how the band should have been on top of the world, but the inner workings of people don't always match up. Here, the trio take ownership of that duality of what's going on inside versus seeing things at face value and so 'All We Know…' feels a cathartic release. PVRIS are at their visceral finest – exploratory lyrics and euphoric music quickly take the album from an almost defiance to put difficult feelings to paper, to a celebration. The confidence they ooze in what they do is more crystal clear than ever, and with each listen there feels more clarity on just what they do.
"Show me no mercy," belts Lynn. Second album jitters might have been a concern at some point, but in this case there's no mercy needed: PVRIS might have been to hell and back, but a new era is here, and it's utterly brilliant.