Reading & Leeds 2015
Reading's main stage is no risk for FIDLAR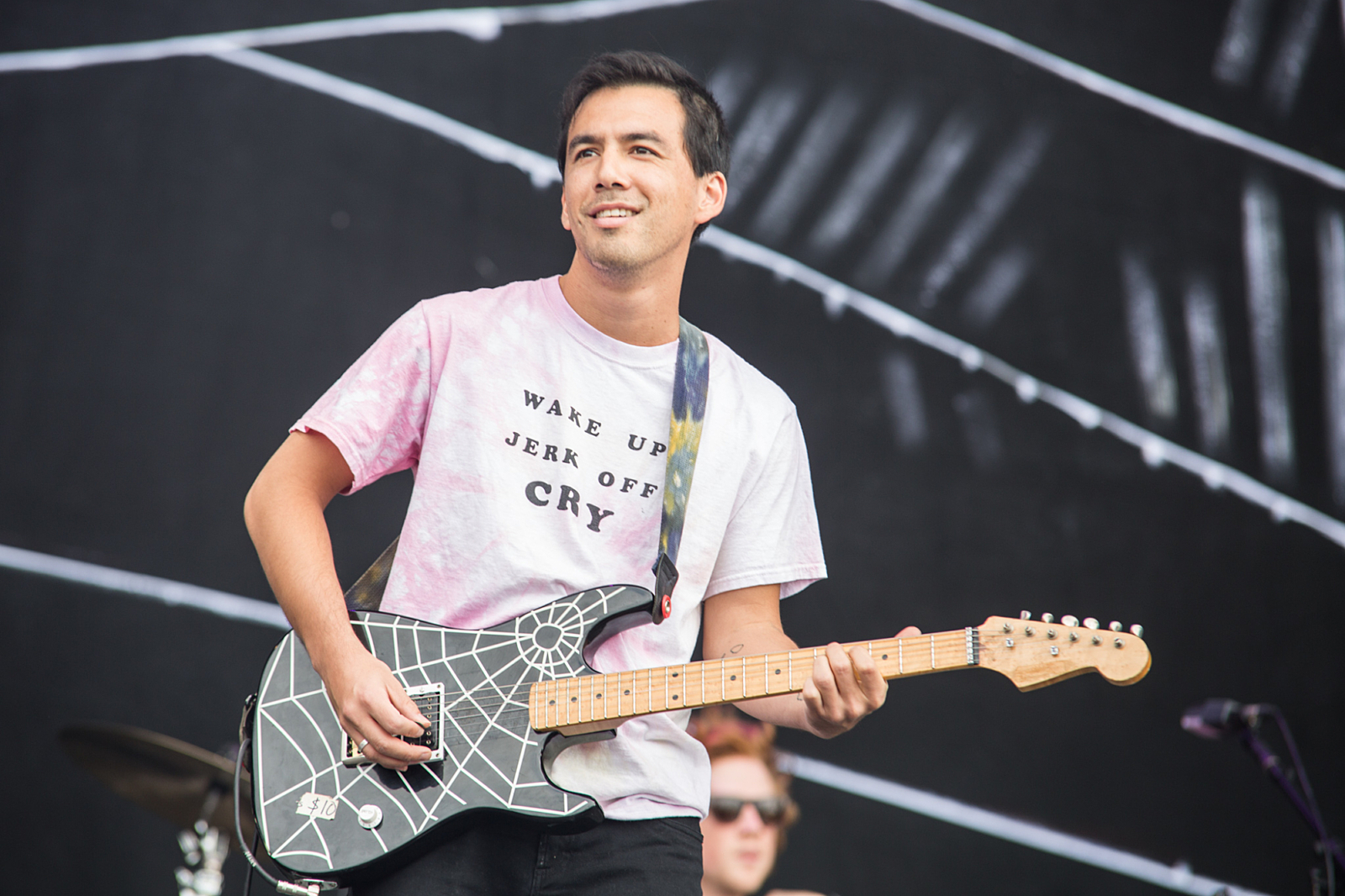 Rough around the edges? Sure. But nothing phases these West Coast punks.
FIDLAR have been on stage for around a minute. They've not even started their first song. Zac Carper is filling, riffing on Weezer's 'Sweater Song', while someone runs out with a set list. These West Coast punks may not be a finely tuned, well oiled, shiny machine, but in their own way they're ready for the Reading main stage; they've made their own back drop and everything.
And anyway, who wants to be polished? With two albums to draw on, the very point of FIDLAR is to be rough around the edges. Their songs don't do shy or retiring. 'Cheep Beer' leads the committed front rows in a chanted back chorus, new cuts '40oz on Repeat', 'West Coast' and 'Drone' all striking a chord.
Yes, FIDLAR are made for the basement venues, the small tents; the places intimate enough that they can actually properly go off. But the main stage doesn't phase them one bit. Fuck it, dog - by now, we all know how that one goes.