Watch
Shame talk festival survival & their first visit to Eurosonic Nooderslag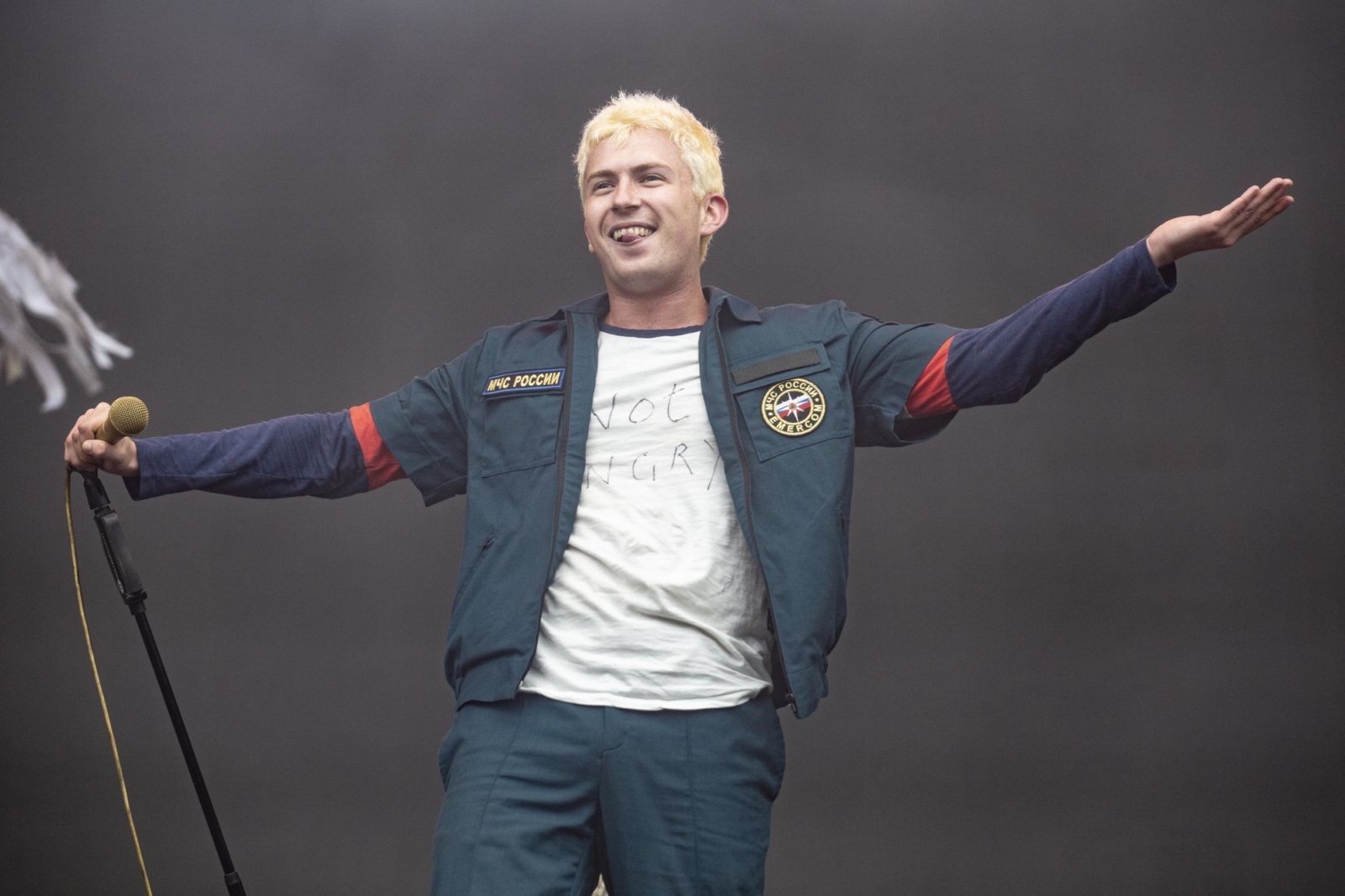 The South London band are no strangers to festival season - we sat down with them earlier this year to reflect on how it's been this year.
Glance back at just about any festival line-up this year and you'll probably have seen Shame's name nestled in amongst the bands somewhere. After all, the South London crew - and our November cover stars - are no strangers to the festival circuit, having clocked in over 25 in 2018 alone. What's even more remarkable is that back in 2017, the band were actually named the most successful act of the European Talent Exchange Programme, after managing to score seventeen bookings off the back of their Eurosonic Nooderslag set that year.
Since then, the quintet have become experts in facing off against crowds across the world. "We've been a band for about four years now and we started off doing so many shit gigs," the band's frontman Charlie Steen explained to us, when we caught up with them towards the end of the summer. "I think after that we built up this mentality, almost a survival technique; you go in, you're there to do a gig and it doesn't happen what matters, whether it's good or bad, or whatever."
The band also have some fond memories of their first and only visit to ESNS, which takes place in Groningen in January every year. "We all remember it really well - it was a funny three days spent in Groningen! It was snowing, it was really cold but it was scenic and beautiful."
Watch the full video below.