Big Willy Style;
Smashing Pumpkins' Billy Corgan wants to be called William.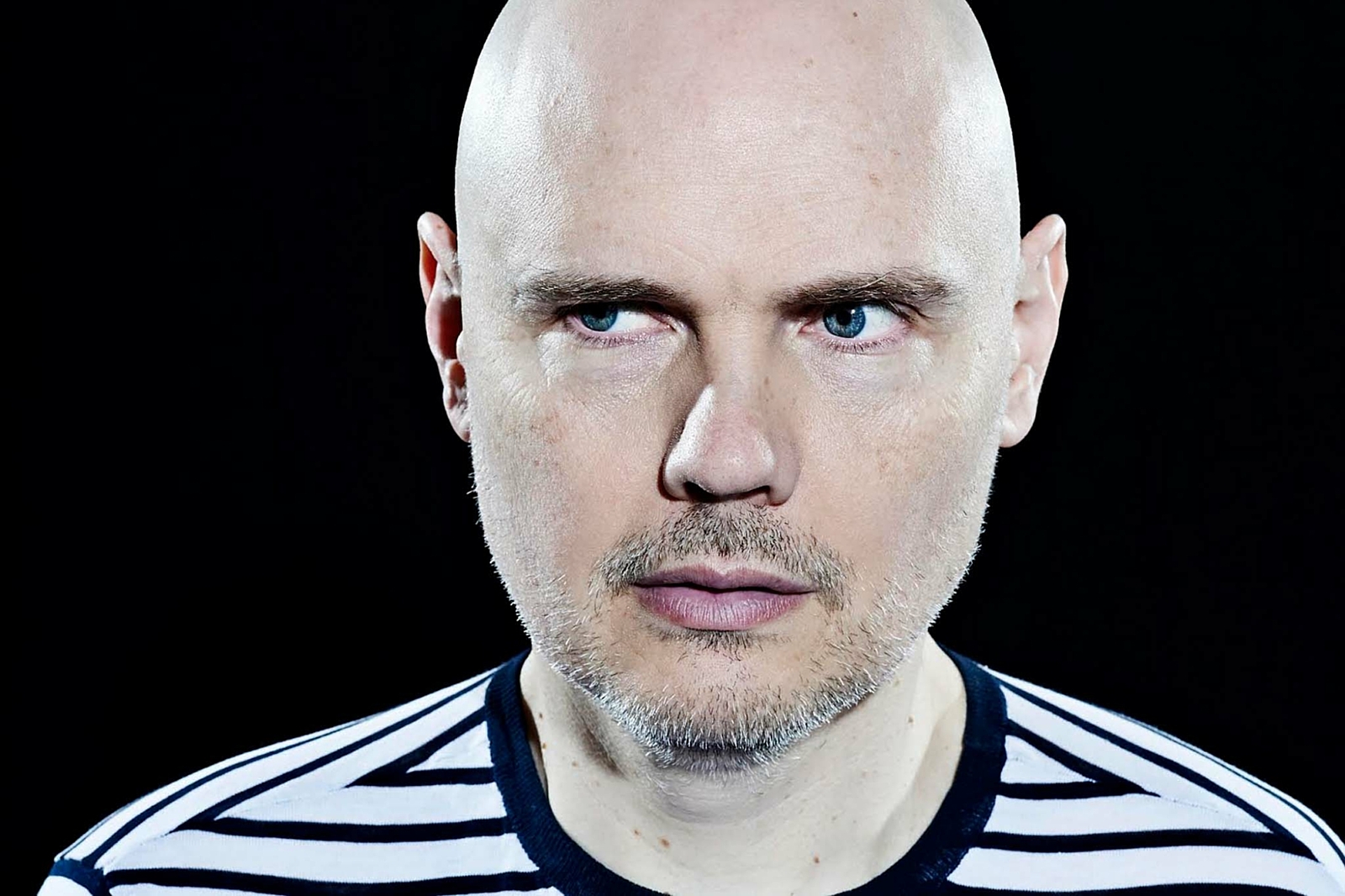 The odd request comes on his birthday, during a gig in Peru.
William Patrick Corgan Jr, or Billy to just about everyone, didn't want a lot for his 48th Birthday. Just to play 'Dorian', taken from last years 'Monuments To An Elegy', during a Smashing Pumpkins' concert in Lima, Peru - but after being surprised by a cake and a rendition of 'Happy Birthday', the frontman had one more request.
"Thank you for that but my name is not Billy," he told the audience. "My name is William." The crowd then chanted his name accordingly, prompting FKA Billy to add, "My Mother in Heaven thanks you." You can watch the footage of the incident below.
The Smashing Pumpkins released their tenth studio album late last year. Monuments to an Elegy' like previous album 'Oceania', is part of the ongoing 'Teargarden by Kaleidyscope' project and will be followed by another album, now not called 'Day and Night' at some point in late 2015.
In a post on the official Smashing Pumpkins Website, William Corgan gives an update on the Smashing Pumpkins tour schedule "As far as dates in the US I'd say they are likely for summer, with European prospects looking dimmer by the day. When asked I always say the same thing to fans, which is: I don't make the offers. The promoters do. And where SP is sought, we go, and have always gone, if the deals and position on the festival bills are fair. And unfortunately that is a point of contention right now. But look around, and see what serves as competition, and perhaps you might understand my poor attitude; unchanged as it is for 25 years and counting," before going on to discuss the upcoming album.
"Oh, and album, once called DAY FOR NIGHT, that's all good now. I've re-written almost all of it in 3 weeks. Right now there's about 20 or so songs up for the 9 (or is it 12?) spots open. I'd love to share the new title with you, but…you might want to refer back to my comments on buffoonery, idiocy, and the like. But in order to rewrite everything, or write anew, I had to think that maybe my initial conception of what DAY FOR NIGHT would stand for (which was some kind of end) was misguided. So let's say this'll be more of a farewell to MONUMENTS funerary. Energetically, spiritually, ergonomically, this feels more appropriate, and the music is a reflection not of quietude or resignation but rather of indomitable spirit; or is it Will?
Will, I Am.
The only downside being there is no 'hurry' for this album to arrive this year as planned. As people smarter than I think the year ahead needs the road clear for MTAE to gain traction. And with a new video being commissioned for DRUM + FIFE, those aren't just pretty words. Still, I'd expect a first single by Fall, with the album to follow thereafter. That puts the timetable then at: record April-July, tour US (should proposed dates hold), and finish record by mid-Sept. So all I can say to that is the music is strong now (finally), and this secretly-titled album be better and more memorable (and hence more worth your affinity) than the last. And that's the only thing I'll guarantee."
Read More