From the magazine
Speedy Ortiz: "I cut out people who were being crappy, so I didn't have them to write about"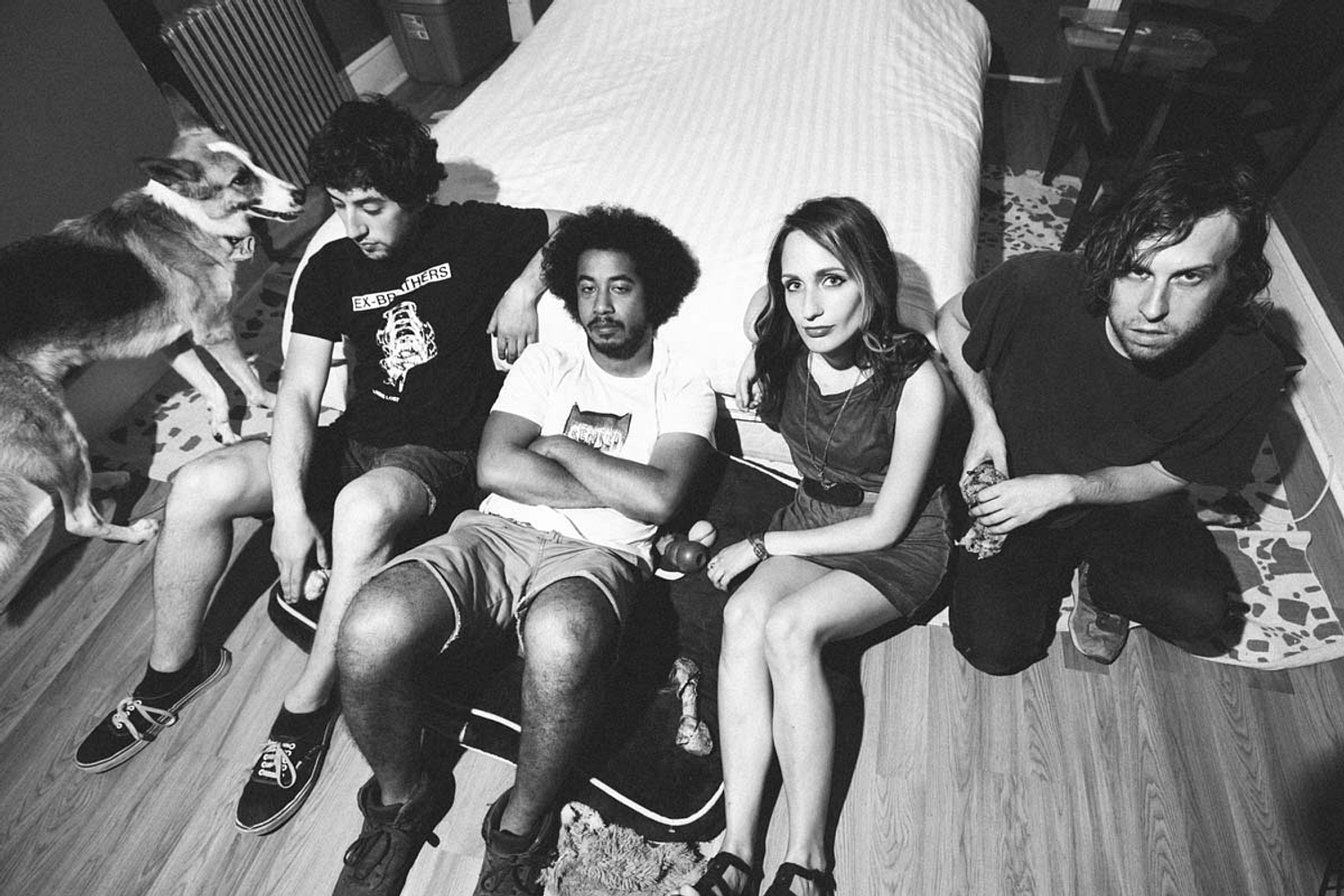 Sadie Dupuis talks The Sims and IRL inspirations in the new issue of DIY.
In the new, April 2015 issue of DIY, Speedy Ortiz's Sadie Dupuis talks about the subject matter for the group's new album 'Foil Deer'.
Two years ago Speedy Ortiz never envisaged music being a feasible day job. Then 'Major Arcana' happened. Recorded in four frantic days, on a shoestring budget, the band's debut - energetic, cathartic, and riddled with tightly strung tension - spiralled into something far greater than they ever imagined. After juggling music with university teaching gigs and studying for her MFA, suddenly Speedy Ortiz became Dupuis' sole focus.
With second album 'Foil Deer' shrink-wrapped in aluminium and waiting impatiently in the wings for release, it's the first time "in forever" that Sadie's had space to relax. Largely her recreational time has been dedicated to playing potentially the greatest computer game in the universe - The Sims 2. "Oh my god!" she laughs, "I love it so much. All of my Sims are so perfect," she says with a detectable hint of pride. "They're all master artists, and really good at swimming. One of my Sims is a top video game player."
Sadie's a cathartic songwriter, she agrees, and 'Foil Deer' - an altogether more feisty record - stems from moving towards a more positive place. "A lot of the previous songs were really insecure," she agrees, reflecting on 'Major Arcana' "They're all coming from this cornered place. ['Foil Deer'] is self-assured, but maybe that's just my own headspace when I was writing. My songs have always been about whatever issues I'm having. I use them as a tool to try and figure out what I'm feeling, and make it better."
Lately, she's had less negative lyrical fuel. "I kind of cut out people who were being crappy, so I didn't have them to write about," she laughs. "I think ['Foil Deer'] is less of a bummer than the last one, which is good. It seems weird to me that our first record was this bummery thing. I guess this is still who I am, though, a little neurotic."
Read the full interview in the April 2015 issue of DIY, out 27th March. Speedy Ortiz's new album 'Foil Deer' will be released on 20th April via Carpark Records.