Watch:
Superorganism announce debut album with 'Everybody Wants To Be Famous' video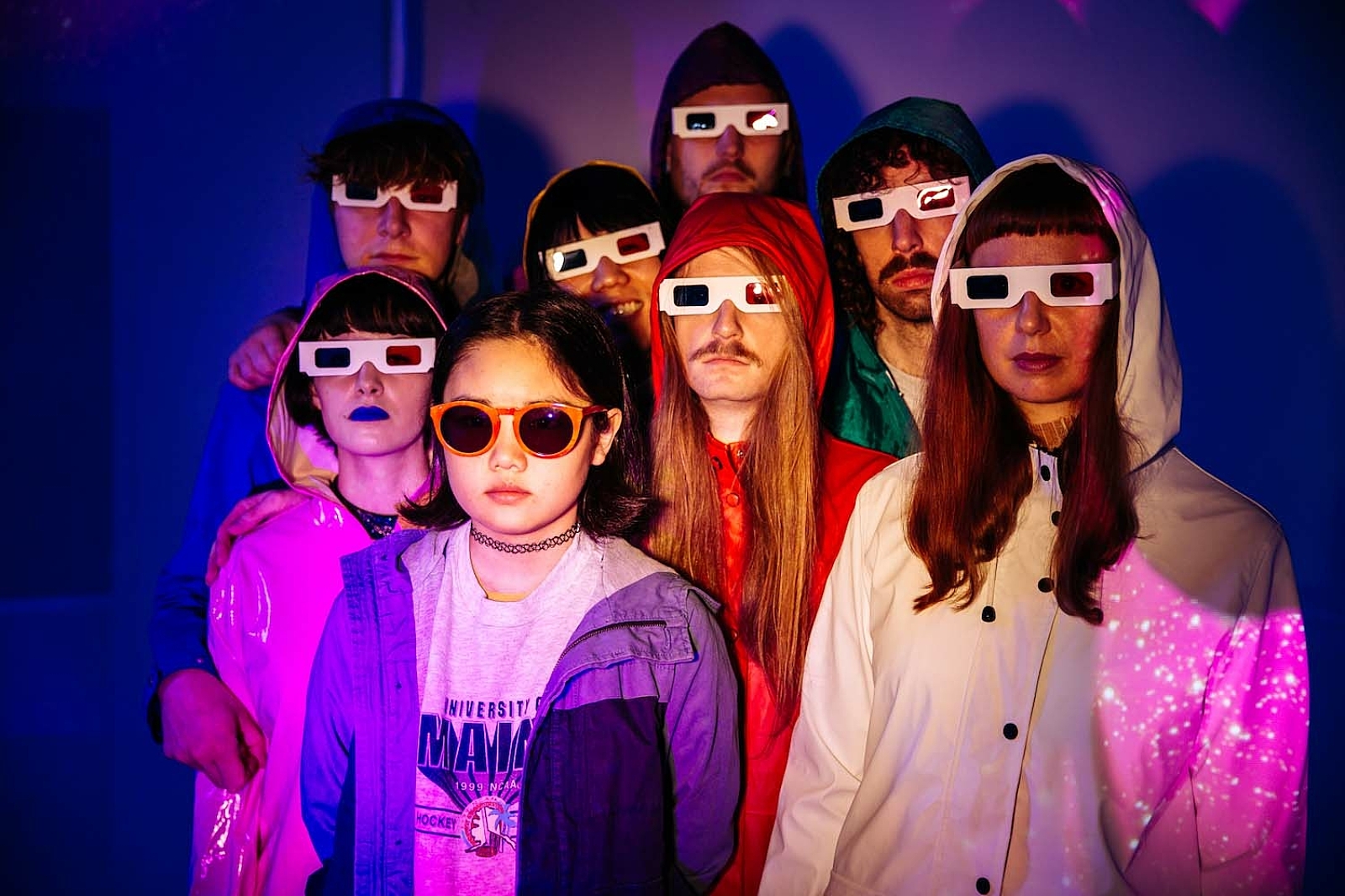 The record comes out on 2nd March via Domino.
Last night (2nd January), hyper-modern pop collective Superorganism shared their new single 'Everybody Wants To Be Famous' as Radio 1's Hottest Record.
The band have now revealed details of their debut album, as well as sharing a new video for the single.
'Superorganism' is a ten-track collection and comes out on 2nd March via Domino. It was self-recorded and produced at the band's East London HQ.
Superorganism are part of the DIY Class Of 2018, our list of who we're tipping for simply massive things this year. "Scrolling the internet, looking at Reddit or Instagram and just BAM BAM BAM – all these things constantly," the band's Emily told us for the feature in the recent December 17/January 18 issue of DIY.
"You've got access to all of the sounds that you could possibly think of so you're only limited by your imagination," continues bandmate Harry. "If you were a band living in a reasonably small town somewhere in the early '90s and you've got a guitar, drums and bass, then that's what you're limited to. Whereas now that's not the case. Now you can make music in your bedroom and it sounds big and crazy. It's a totally different set of tools." Read the Class Of 2018 feature with Superorganism in full here.
The band are set to take the record on tour across 2018, with UK, EU and US legs all announced. They're also heading to this year's Eurosonic in Holland later this month.
View the dates and the tracklisting for 'Superorganism' below, as well as watching the video for 'Everybody Wants To Be Famous'.
01 It's All Good
02 Everybody Wants To Be Famous
03 Nobody Cares
04 Reflections On The Screen
05 SPRORGNSM
06 Something For Your M.I.N.D.
07 Nai's March
08 The Prawn Song
09 Relax
10 Night Time
JANUARY
19 Groningen, Eurosonic

FEBRUARY
15 United Kingdom, London, The Jazz Café
18 Paris, Café de la Danse
19 Brussels, Botanique - The Rotonde
20 Amsterdam, Sugar Factory
22 Cologne, Die Kantine
23 Berlin, Festsaal Kreuzberg
25 Copenhagen, Vega Small Hall
26 Stockholm, Kagelbanan
MARCH
02 Oslo, by:Larm
03 Oslo, by:Larm
05 Birmingham, Institute 2
07 Manchester, Gorilla
08 London, Oval Space
09 Brighton, The Haunt
11 Glasgow, CCA: Centre for Contemporary Arts
12 Leeds, Belgrave
19 Los Angeles, Echoplex
20 San Francisco, Rickshaw Stop
22 Portland, Doug Fir Lounge
23 Seattle, Barboza
26 Minneapolis, 7th Street Entry
27 Madison, The Frequency
28 Chicago, Schubas Tavern
30 Toronto, The Mod Club
31 Montreal, Belmont
APRIL
01 Boston, Brighton Music Hall
03 Washington, Rock & Roll Hotel
04 Philadelphia, Boot & Saddle
05 Brooklyn, Music Hall Of Williamsburg
Photo: Phil Smithies / DIY
Read More