Listen:
The Horrors share new tracks 'Fire Escape' and 'Water Drop'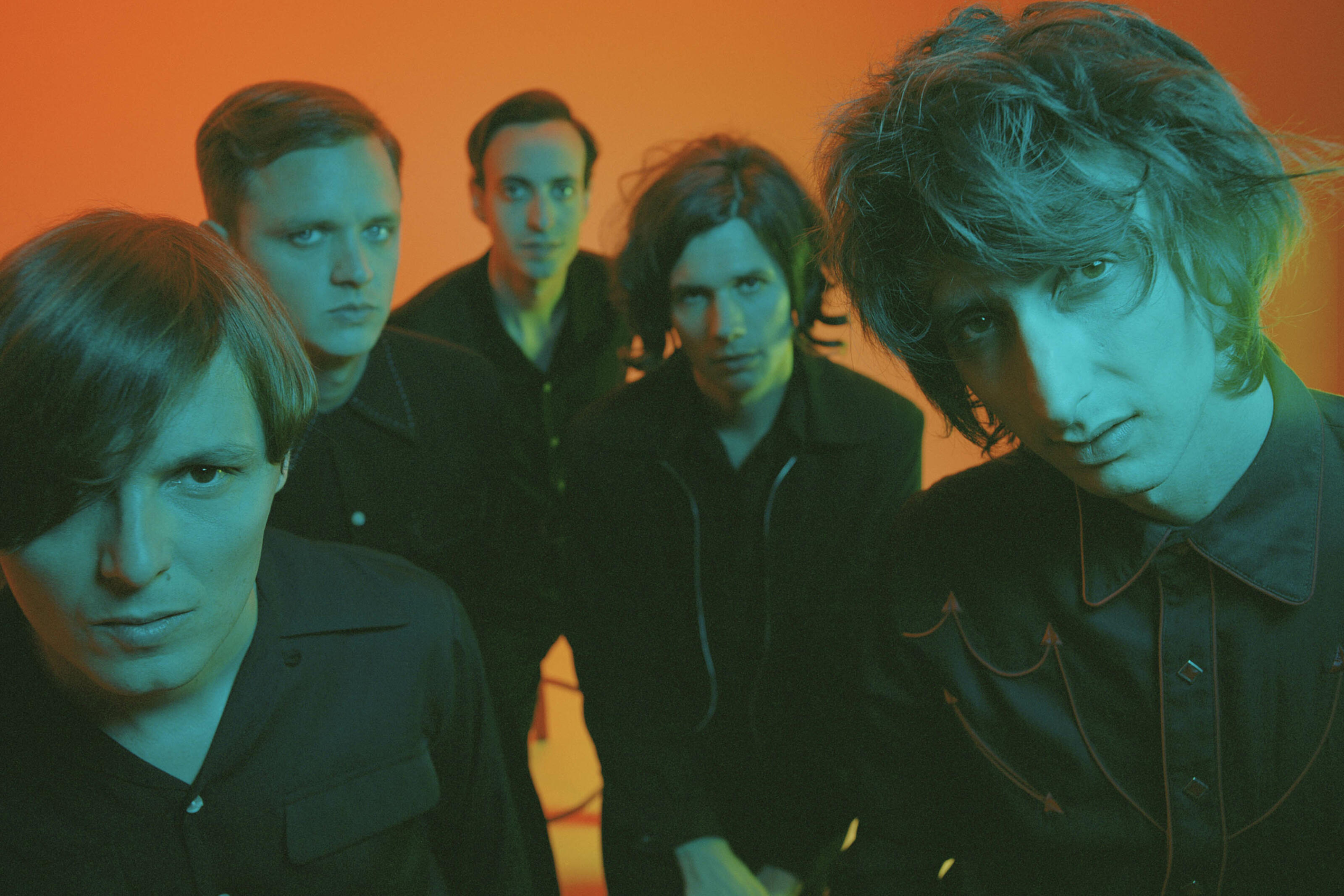 The pair come from the sessions from last year's 'V' album.
The Horrors released their brilliant fifth album 'V' last year, and have now shared two new tracks from the album's sessions.
'Fire Escape' and 'Water Drop' were left off the album, but have now seen the light of day.
"In typical Horrors fashion, we initially had the two tracks as one piece of music," the band say in a press release. "First starting off with some synth loops our producer Paul put down, it evolved into this John Bonham-esque drum led track - Fire Escape - which halfway through shifted gear entirely into what felt like Eno crossed with heavy Cluster/Harmonia on Water Drop.
This change felt completely natural to us, with Water Drop feeling like the perfect release to the intense onslaught of Fire Escape. The dripping synth melody is the anchor in both tracks, gelling together two very different scenes into one.
Unfortunately, the tracks didn't feel like they had a place on 'V' but we still felt like we wanted to share them anyway as a little artefact from those sessions. A deeper cut for our fans. We hope you enjoy them".
Listen to 'Fire Escape' and 'Water Drop' below, and revisit the DIY feature with The Horrors around the release of 'V' here.
The Horrors play Live At Leeds (5th May), Citadel (15th July) and Ypsigrock (9th-12th August) where DIY is an official media partner. Tickets are on sale now. Visit diymag.com/presents for more information.
Read More