Interview:
The Killers start recording their new album on Friday!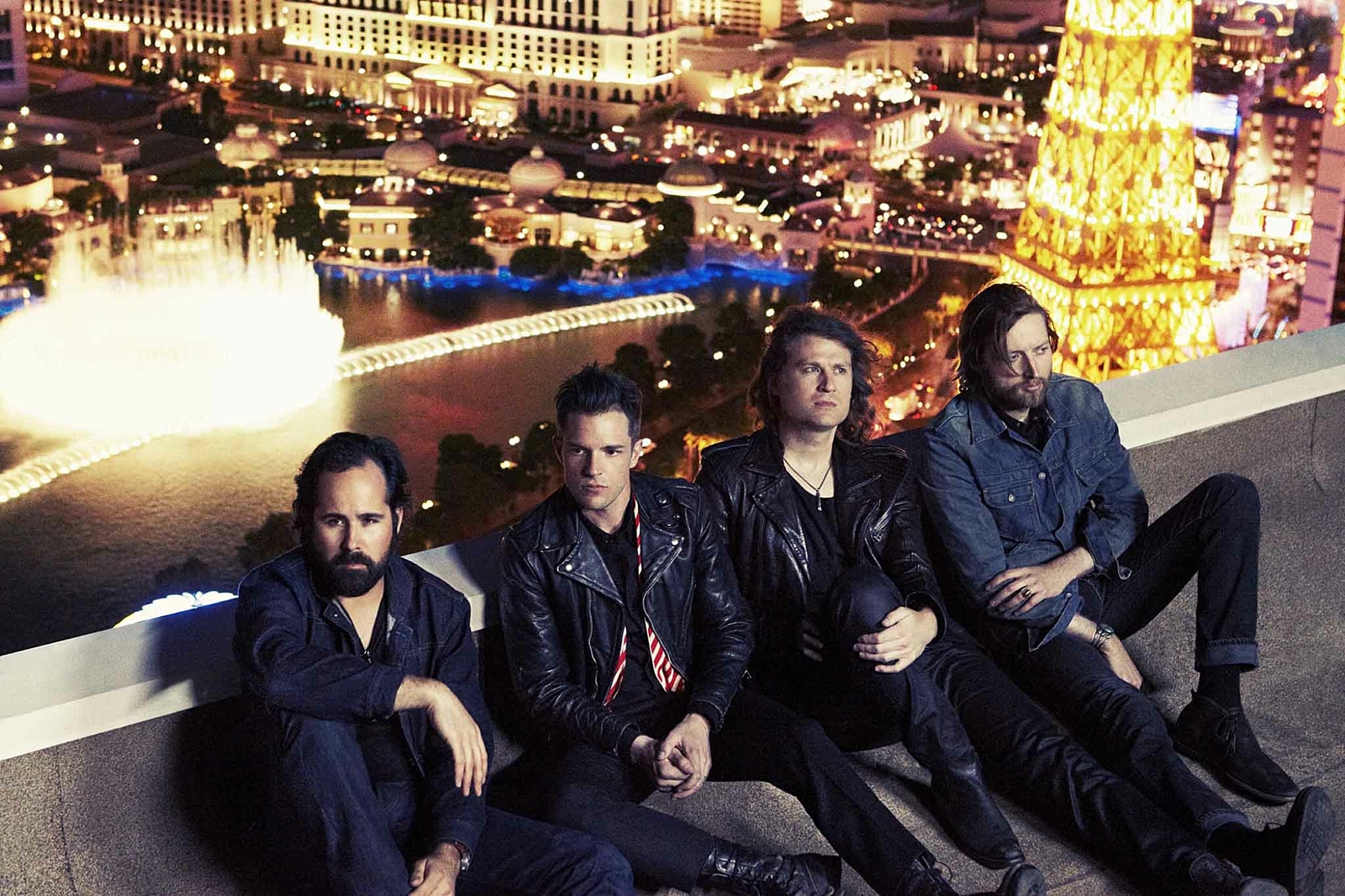 Speaking to DIY, the band's Ronnie Vannucci Jr. opens up about mystery collaborators, and those Elton John rumours…
After plenty of frantic speculation about what the hell The Killers are up to at the moment, it's now official. The band head into the studio to start work on their new album later this week. Blimey!
Speaking to DIY's Emma Snook, the band's Ronnie Vannucci Jr. confirmed "we go into the studio 2 days from now. On the 9th [September], we start on the 9th."
"We'll see what happens," he added. "We've been working with different people and seeing how it feels, and we're starting to work with another person now," he hinted, adding, "I don't know if we wanna reveal who that is."
Asked if he could give any early indication of The Killers' latest sonic direction, the drummer admitted "it's difficult, because when we get in there we come at it from one direction, and then it'll go another direction! It'll be surprising to us," he explained, 'and that's sort of the fun part about it. That's always been the way with our band," he pointed out.
And as for the rumours that The Killers might be working with Elton John? "I think that's what they are - just rumours," Ronnie clarified. "I think that came from his radio show," he added - referring to Elton John saying on air he was heading to Vegas to work with the band. "First of all it would be great to work with Elton John," he started, "but we haven't done anything beside the Christmas song ['Joseph, Better You Than Me'] with him. That would be awesome to work with him, especially in a songwriting capacity…that dude is no joke when it comes to writing songs. That would be fun, but that is just a rumour. A nice rumour, I suppose!" he conceded.
Ronnie Vannucci Jr. also confirmed that The Killers are recording in Las Vegas, and that they're looking to work with Alan Moulder again. It all depends on schedules, mind. "We haven't figured it out yet," he explained. "We'll always try and work with Alan [Moulder] we love Alan. So, if it works out yeah. He's a busy guy! We shall see."
Read More