The Orielles announce second album 'Disco Volador', share first track 'Come Down On Jupiter'
The follow-up to their 2018 debut 'Silver Dollar Moment' will land of 28th February 2020.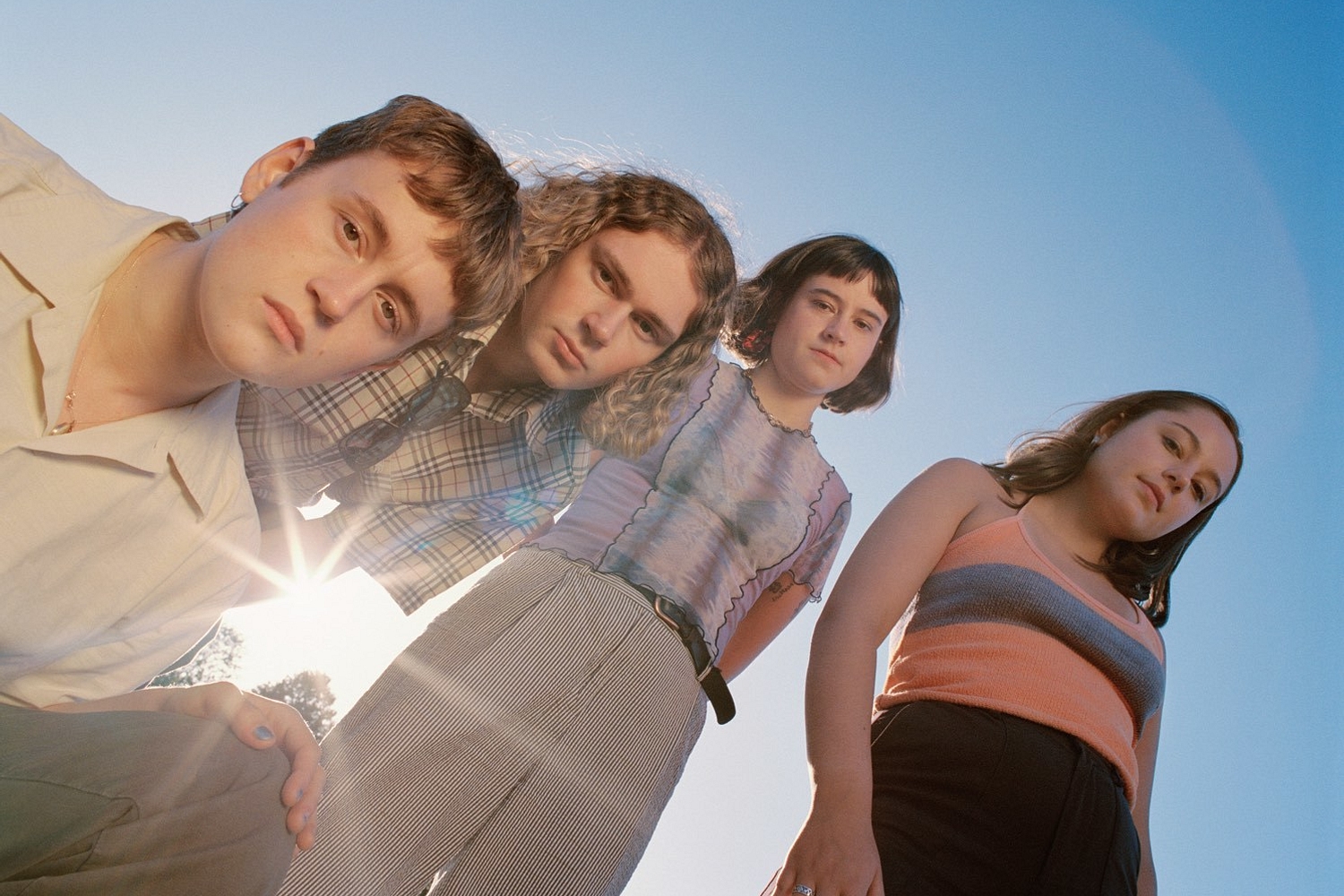 Woohoo! The Orielles have shared the details of their upcoming sophomore album 'Disco Volador', set for release via Heavenly Recordings on 28th February.
Speaking on the new record, bassist and singer Esme explains: "I'ts literal interpretation from Spanish means flying disc but everyone experiences things differently. 'Disco Volador' could be a frisbee, a UFO, an alien nightclub or how you feel when you fly; what happens to your body physically or that euphoric buzz from a great party. But it is an album of escape; if I went to space, I might not come back."
To celebrate the news of the new album, the quartet are also sharing first cut 'Come Down On Jupiter', with Esme describing it as "as much a song as it is a narrative that soundtracks a space flight, right through from the ominous introductory sounds of the grand piano to the Lizzie Mercier Descloux -esque 'thrift shop cowboys' group chants towards the end, which diffuse the tension of the wig out preceding it."
Released with an accompanying video, directed by Rose Henry, the beaut visuals were filmed at Arments pie and mash shop in London. "When I first heard the track I was immediately transported into some sort of mystery melodrama from another era, with a strong dose of something psychedelic," Rose explains. "This was my starting point, alongside an image by photographer, Ralph Gibson, of a cup of tea sitting on a beige table, bathed in warm sunlight with a plastic spoon resting against the lip. I enjoyed the idea of centring the video around an incident with a cup of tea - that felt dramatic to me - something 'mundane' becoming something dramatic. I wanted to encapsulate the playful psychedelia in a psychological and structural way as opposed to the 'pastiched to death' VW campervan kind of way. Add to that toast and the rest developed from there."
Check it out below:
'Disco Volador' tracklist:
1. Come Down On Jupiter
2. Rapid I
3. Memoirs Of Miso
4. Bobbi's Second World
5. Whilst The Flowers Look
6. The Square Eyed Pack
7. 7th Dynamic Goo
8. A Material Mistake
9. Euro Borealis
10. Space Samba (Disco Volador Theme)
Read More
Featuring James Blake, Romy, Marika Hackman, yeule and more.