Thom Yorke talks politics and 'Suspiria' soundtrack in new interview
The Radiohead frontman sat down with Matt Everitt on BBC 6 Music.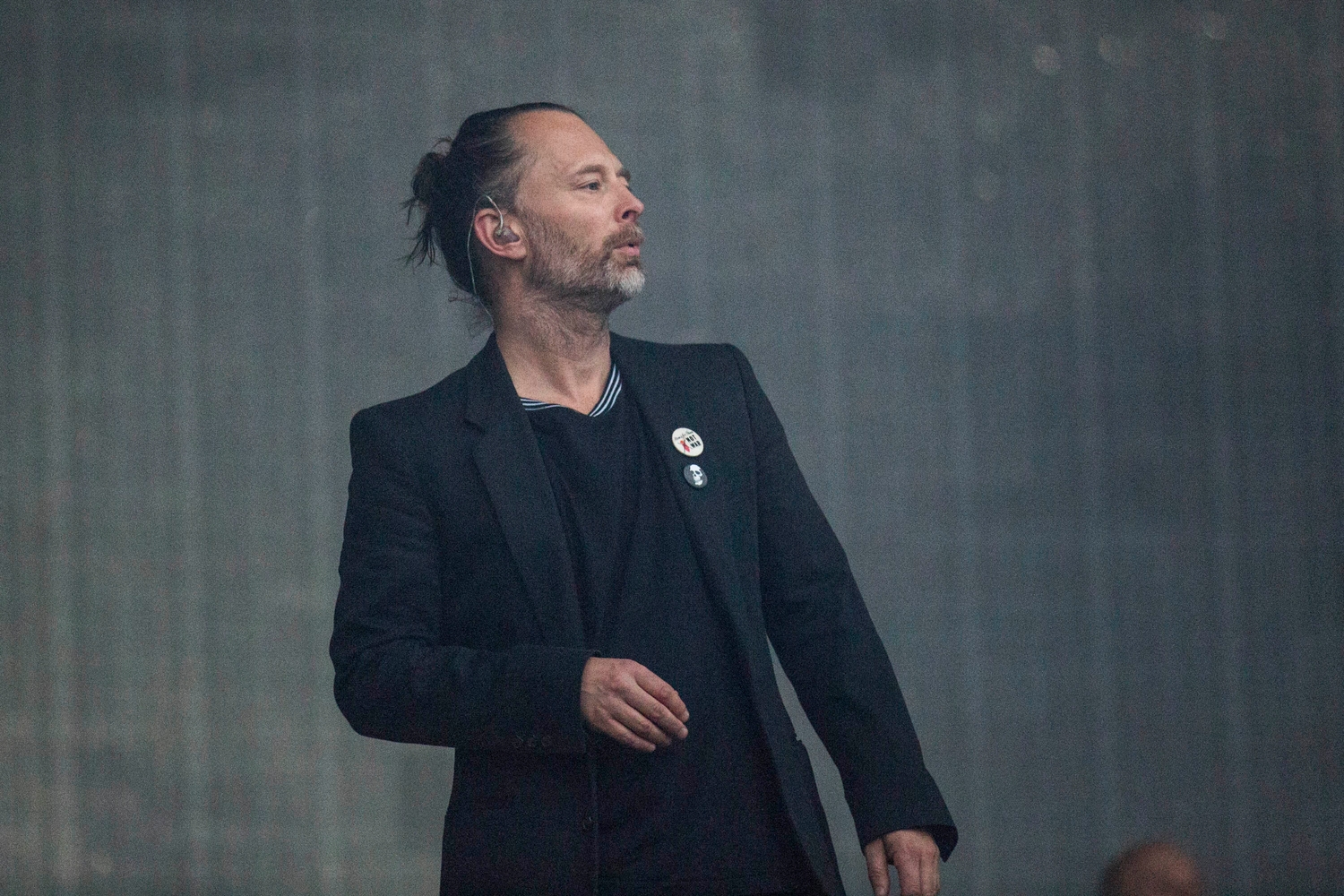 Photo: Emma Swann
Thom Yorke this morning shared new track 'Has Ended' from his upcoming soundtrack for the 'Suspiria' horror film.
In line with the new track, the Radiohead frontman stopped by the 6 Music studio to chat to Matt Everitt all about the new release, as well as its politically-inclined lyrics.
"There's a huge crossover between the weirder modern composers and horror films, exploring the darker side of what could be loosely described as music, or, experiment, or sound," he said of the thoughts behind how he was going to write for the soundtrack.
"Using a studio…using sound to upset and mess with people's heads and generally make you feel ill. That's my idea of a good time, listening-wise."
Asked about the album's lyrics, Thom said: "I'm just riffing, really. I'm really conscious of the scenes it's going to be used in, although those can change. It's just a way into something. I write all the time anyway, and if I'm writing with that sort of thing in mind, it's different. It's like a different colour, which I really enjoy. It's not me anymore. I'm trying to tell a story in my stupid, useless way.
He then went on to discuss the political influences that affected the record: "No matter what you do, if a film is set in 1977, everything you're doing is still now. Even if you're consciously choosing to reference that period and use instruments from that period, you're still writing from now."
Prodded on lyrics he tweeted from new song 'Has Ended', ("the water it forgave us, and the fascists felt ashamed at their dancing puppet king, saying we won't make this mistake again") Thom said: "I was watching the Conservative conference this week, thinking…yeah, ignorance is strength isn't it? 'No, no! It's not happening! No no! We are stronger together! Opportunity for all!'.
"What I find frightening now… I thought it was a joke. You expect the joke to stop. I remember at Glastonbury, saying 'Shut the door on your way out, Theresa' or something. Everybody thought that was it, but they are treating us all like lemmings, running off a cliff."
Listen to the full interview here.
Read More
Featuring James Blake, Romy, Marika Hackman, yeule and more.