Torres shares new track 'Thirstier'
It's the title track of her forthcoming new album.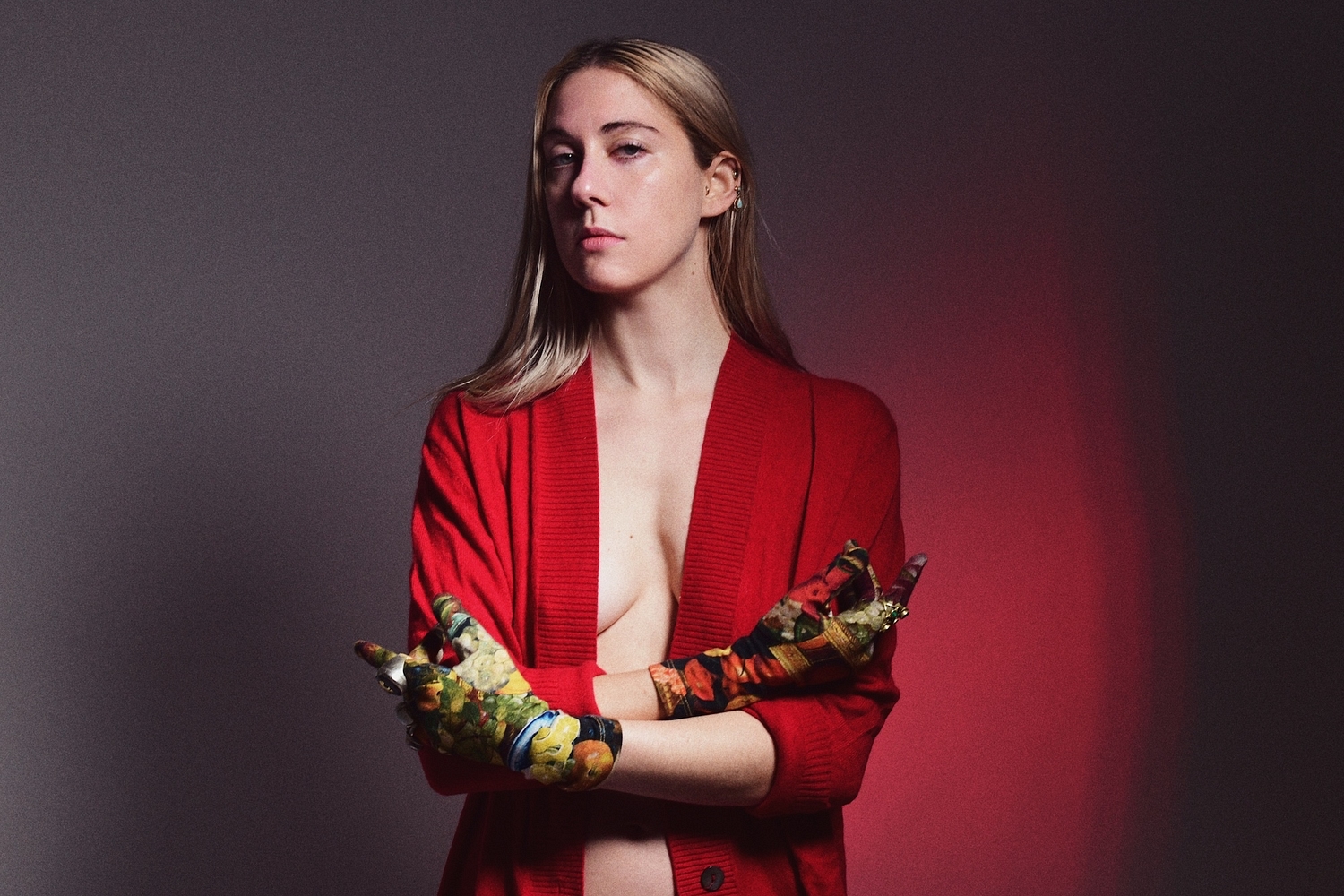 Photo: Shervin Lainez
With her new album 'Thirstier' arriving on 30th July on Merge Records, Torres is now sharing the title track to get us hyped for what's to come!
A sizzling new'un, the track follows the album's first two singles 'Hug From a Dinosaur' and 'Don't Go Puttin Wishes in My Head'.
Ahead of the new record's release, we had a little chat with her love affair with the UK and how the pandemic impacted her writing processes…
Why did you decide to record the record in Devon?
I just keep going back to wanting to make records [in the UK], it's like something keeps calling back to me. I just really like making records in the English countryside, there's something about not really having anything familiar around you, or any friends or family. There's just space – all you can do is go on a big walk or a run.
Who are some of your favourite British artists?
Brian Eno, Kate Bush, Gary Numan, Portishead.
How was the writing process affected by the pandemic?
I had the vantage point of being in it with everybody. It's rare that you have this opportunity where the whole world is going through the same thing at once. Knowing that people's lives became a lot smaller than they were before, maybe a lot smaller than they would have liked them to be, I wanted to write something that would be really freeing and energising. I just figured they'll probably need it, why not make something that's gonna make people feel good?
What's your favourite track on the album?
It's always changing but one that I'm really excited about is the last song, 'Keep the Devil Out'. It's the most different thing I've ever done. It's almost got a – dare I compare myself – I think it has a Nine Inch Nails thing about it. It's got a really heavy, almost metal chorus but a little Madonna also. It's funky.
What was the experience of filming a music video with your partner like?
Jenna has a really great eye, a way better eye than I have. She's a painter so it's her job – getting a shot, setting a scene, knowing which lighting to use, she's really good at that stuff, so from a technical standpoint it was really good to have her involved. She's been in a couple of my music videos and it's actually really nice and comfortable to have the subject of the video be the person I'm actually in love with, there's a comfort to it. Jenna really sees me the way I want to be seen and if I can have her involved and directing the lens that other people get to see me through, it's really helpful for me. It's hard to show people yourself the way you want to be seen, and when someone who really loves you and sees you the way you want to be seen helps you to show that to other people, it can be really helpful.
See Torres live at the following dates:
AUGUST
29 - Fairfield, CT @ StageOne
30 - Portsmouth, NH @ Press Room
31 - Cambridge, MA @ Sonia
SEPTEMBER
03 - Buffalo, NY @ Mohawk Place
10 - Milwaukee, WI @ Summerfest
11 - Maquoketa, IA @ Codfish Hollow Barn
13 - Cleveland, OH @ Beachland Tavern
14 - Columbus, OH @ Ace of Cups
15 - Detroit, MI @ Marble Bar
16 - Chicago, IL @ Empty Bottle
17 - Minneapolis, MN @ 7th Street Entry
18 - Kansas City, MO @ Record Bar
19 - St. Louis, MO @ Off Broadway
21 - Denver, CO @ Larimer Lounge
22 - Salt Lake City, UT @ Kilby Court
25 - Boise, ID @ Treefort Music Festival
27 - Seattle, WA @ Tractor Tavern
28 - Portland, OR @ Doug Fir Lounge
30 - San Francisco, CA @ Brick & Mortar Music Hall
OCTOBER
01 - Santa Cruz, CA @ Atrium @ Catalyst
02 - San Diego, CA @ Soda Bar
03 - Los Angeles, CA @ Troubadour
04 - Phoenix, AZ @ Rebel Lounge
06 - Dallas, TX @ Deep Ellum Art Co.
07 - Houston, TX @ Bronze Peacock
08 - Austin, TX @ 3TEN @ ACL Live
11 - Chattanooga, TN @ House Show
12 - Atlanta, GA @ The Earl
13 - Asheville, NC @ ISIS Asheville
14 - Nashville, TN @ EXIT/IN
15 - Knoxville, TN @ Open Chord
16 - Durham, NC @ The Pinhook
17 - Washington, DC @ Union Stage
18 - Philadelphia, PA @ Johnny Brenda's
21 - New York, NY @ The Bowery Ballroom
MARCH 2022
11 - Glasgow, UK @ Mono
12 - Leeds, UK @ Brudenell Social Club
13 - Manchester, UK @ Night & Day
14 - Bristol, UK @ Exchange
15 - London, UK @ Bush Hall
17 - Paris, FR @ La Boule Noire
18 - Gent, BE @ Charlatan
19 - Utrecht, NL @ Ekko
21 - Berlin, DE @ Frannz Club
22 - Hamburg, DE @ Uebel & Gefährlich (Turmzimmer)
23 - Cologne, DE @ Bumann & SOHN
24 - Heidelberg, DE @ Karlstorbahnhof
25 - Zürich, CH @ Rote Fabrik
26 - Bologna, IT @ Locomotiv
Read More
Featuring King Gizzard & The Lizard Wizard, IDLES, Tkay Maidza, Sleater-Kinney and more.