Album Review
Field Music - commontime
2 Stars
In the end, this is an album with a whimsical construct that fails to live up to its musical promise.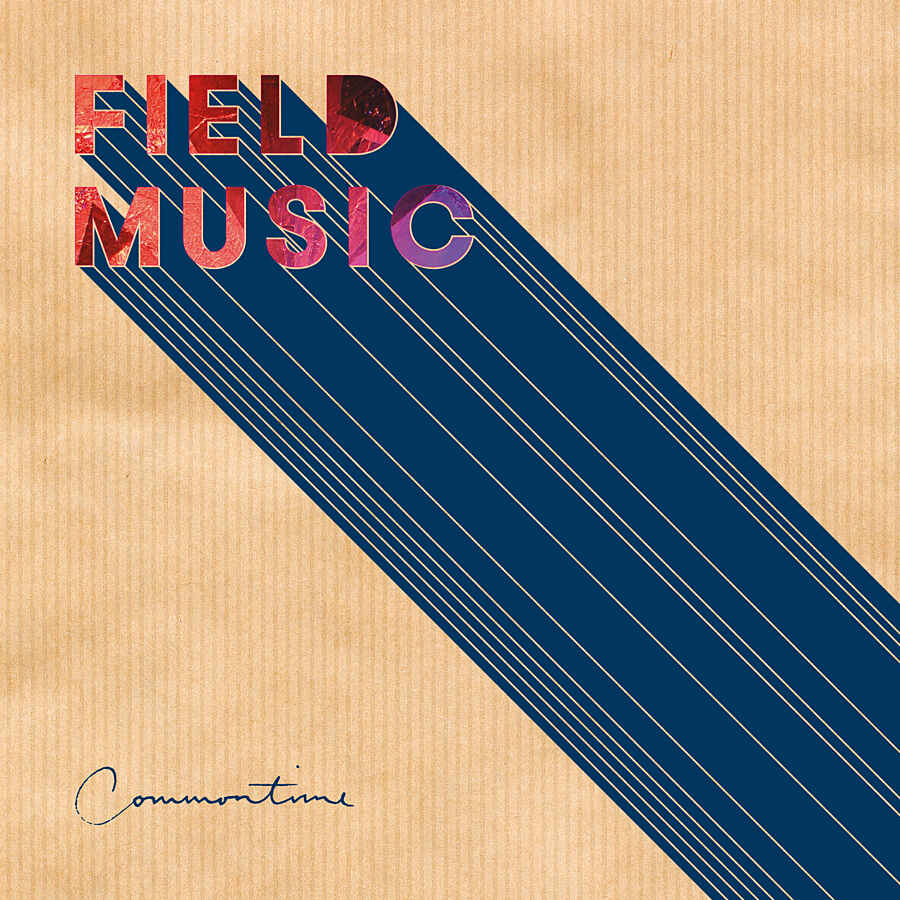 Field Music's new LP, 'Commontime', bears all the hallmarks of the Brewis brothers' wayward talents: asymmetrical rhythms, wry humour, interweaving vocal harmonies, classic pop/rock sensibilities and genre-merging surprises. Each track feels awkwardly personal, like an internal dialogue or a snippet of an accidentally overheard conversation. In short, it's prime Field Music output. Sadly, despite some truly magnificent moments, it also falls prey to the duo's tendency to create music that sounds more like a conceptual play filled with clever reference points.
Opener 'The Noisy Days Are Over', is a joyful collage of funky sounds with jagged Talking Heads overtones, jazzy sax and off-kilter arrangements. Emerging from its opening guitar haze 'Disappointed' is a tense conversation ("Do me a favour and leave it all behind, please?") with an angry pulse. 'But Not For You' is too busy to sit still; its vocal harmonies running up against brain-frazzling cornucopia of sounds.
With 'I'm Glad' the album ramps up a gear into a coiled post punk rage that seems to dissolve halfway through before picking up its sharp dislocated vibes. The mysterious and slightly sinister 'Trouble At The Lights' feels like a dark dream drenched in wintery low-light gloom. Passing through the classically-infused sepia-coloured nostalgia of 'They Want You To Remember' the 14-track Field Music opus does head for happier times: 'It's A Good Thing' sounds like a Prince tribute, a funky track where anxious intricate elements come together in a confident union. Then, like a fleeting memory of a dream 'The Morning Is Waiting For You' is at once open and delicate, vulnerable and beautiful. A floating brassy standout moment.
Alas, when it reaches its last four tracks 'Commontime starts' to feel like an overextended proggy concept. Treading the same ground, it seems to get too cerebral, premeditated and laboured. In the end, this is an album with a whimsical construct that fails to extend its ideas and live up to its musical promise.