Album Review
Angel Olsen - All Mirrors
4 Stars
This is gothic high-drama at its finest, opening up the rewarding path that is to come.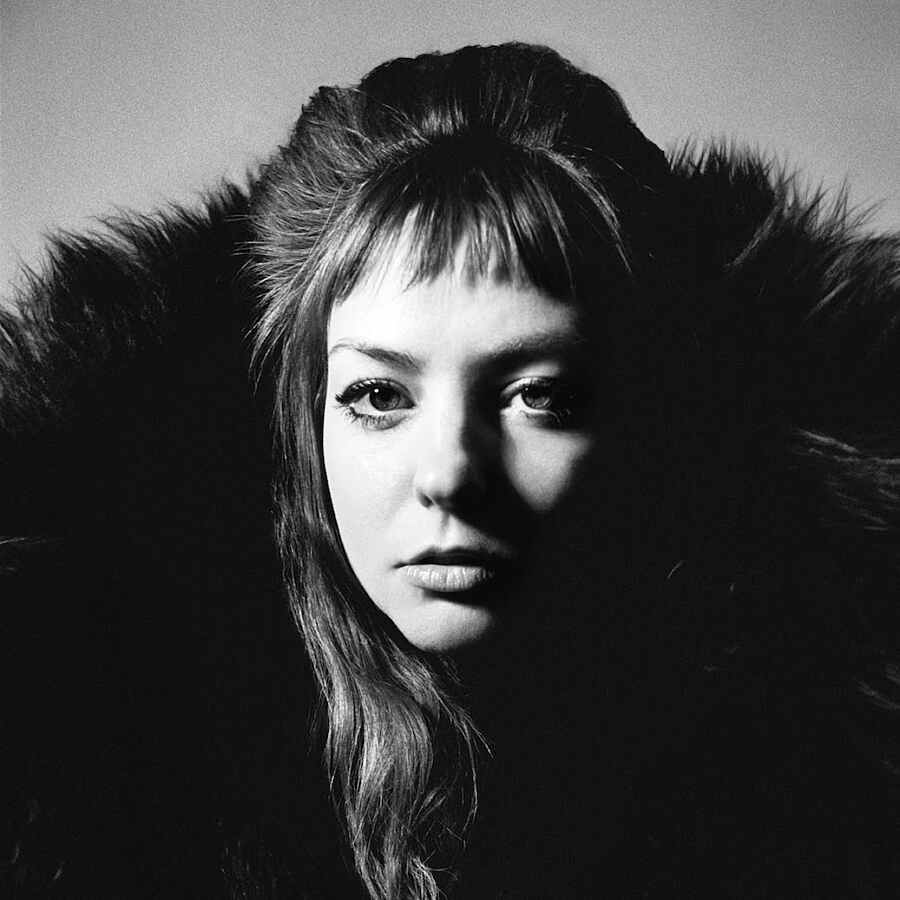 With each record, it's becoming clear that Angel Olsen's evolution is akin to an auteur director. Each record is distinctly hers, even if it sounds slightly alien. It's an idea she playfully toyed with in the video for 'Intern', where she donned a tinsel wig. The next stage. Angel, but not as we know her. She immediately shakes off any attempt to pigeon hole her the second the thought comes to someone's mind, widening her scope and testing her limits.
'Half Way Home' and 'Burn Your Fire For No Witness' were her scrappy independent films, burning with a creative fire and a passion for the art. 'My Woman', meanwhile, was Angel going Technicolor. It was crisp, expansive, adventurous; full of moments to lose yourself in.
Now with third album, 'All Mirrors', Angel goes full IMAX, revealing everything she possibly can, filling your senses with her ideas. A sprawling go-anywhere-do-anything blockbuster that, while perhaps not as supremely constructed as 'My Woman' was, reinforces her artistic nous. Showcasing her ability to take disparate thoughts and turn them into something astonishing.
She eases us in with opener 'Lark'. It acts as a transition from the Angel Olsen that was to the Angel Olsen that is. Just her voice and a guitar, it could easily have been pulled from the latter half of 'My Woman'. But in the background, an orchestra tunes up. They find their moment. Then strike. Everything explodes.
The cosmic 'All Mirrors' begins to put all the pieces in place. As she sings of her own reflection - "at least at times it knew me" - her voice becomes distorted and ghostly, almost malevolent, the strings swinging to a bassy rumble. This is gothic high-drama at its finest, opening up the rewarding path that is to come.
Much of the magic of 'All Mirrors' is down to the malleability of Angel's voice. It can, one minute, sound like that of a '60s rock'n'roll icon, the next of someone wrenching their heart out. A whisper becomes a yell with such startling ease that it makes every line strike harder.
It's odd now to think that 'All Mirrors' was almost a double-album; one half the raw, solo interpretations and the other full band versions of each song. The cinematic quality that the 14-piece orchestra brings to these songs is like seeing whole vistas open out in front of you. It's most apparent on 'Summer', a sweeping Western in which Angel discovers the light at the end of the tunnel. "Took a while but I made it through" she sings.
If Angel Olsen were ever to do a James Bond theme, 'Impasse' would be her audition song. The smoky build-up gives way to swooning Barry-esque strings that swirl around her as she screams "I'm just living in my head". It's a darkness that is slowly pierced through by 'Tonight' which, towards its climax, lets the orchestra take centre stage.
All this leads to the goosebump-inducing showstopper, 'Chance'. "I'm not looking for the answers / or anything like that / I just wanna see some beauty / try and understand" she sings, finally finding the revelation she's been looking for.
It becomes clear that change is inevitable, and to hold on to the past is to hold yourself back. It's why Angel can't quite sit still. You need to evolve because otherwise you're stuck in a rut that leads you round in circles rather than forwards. For Angel Olsen, it feels like it's been a long road to discovering that simple idea, but 'All Mirrors' shows that the path to understanding is both a beautiful and rocky one, but also an essential one. Roll credits.