Album Review
Baio – Man of the World
3 Stars
Often, it's an insightful and engaging look into what it feels like to be of everywhere and nowhere simultaneously.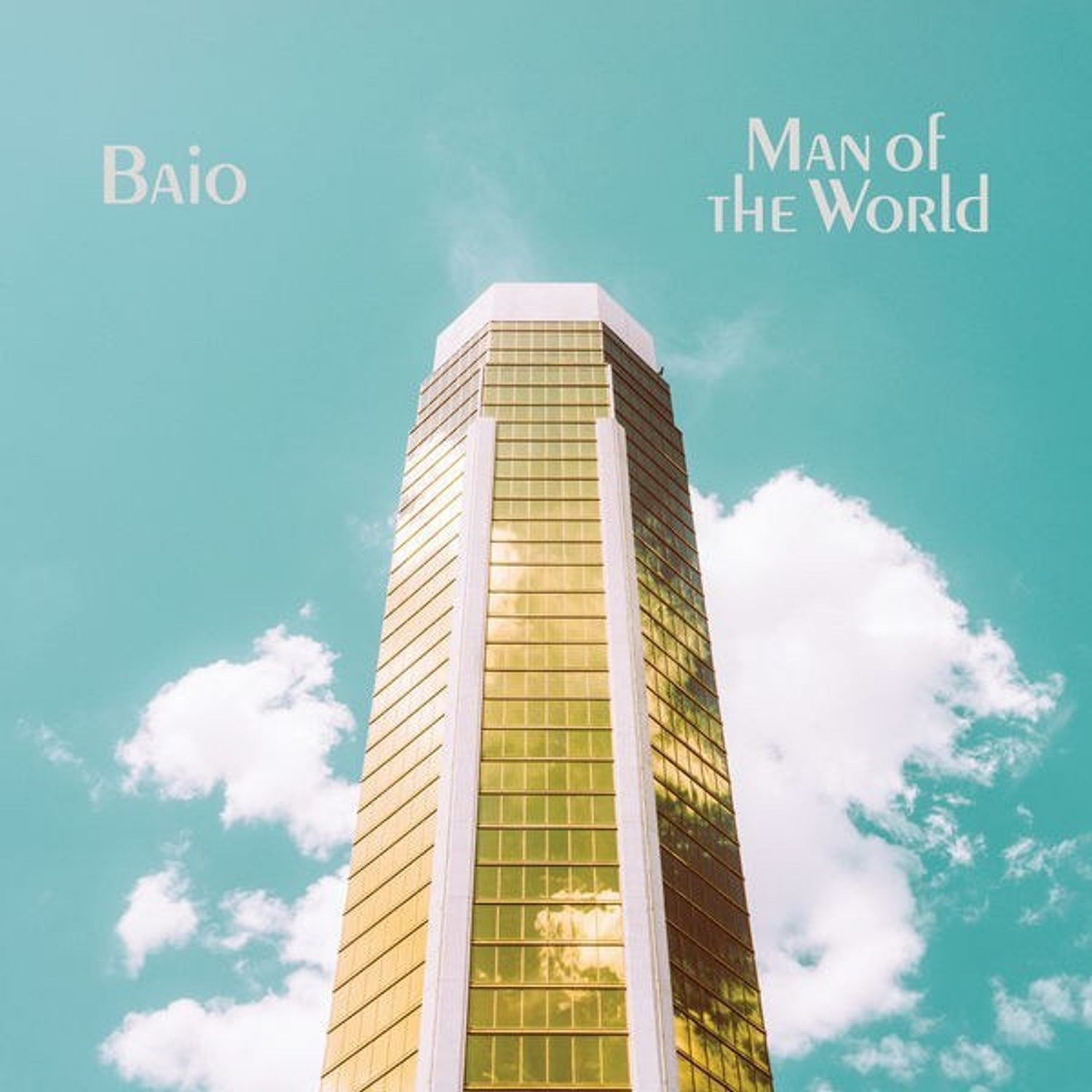 Chris Baio is a man of the world. He's roamed across the globe with Vampire Weekend, has travelled across two continents as a solo artist and lives in London. But as an American nomad after the tumultuous year that was 2016, he began to feel trapped inside his own mind, racked by anxious thoughts and dogged by a sense of loss.
His sophomore album 'Man of the World' is therefore Baio's attempt at processing everything that happened across the course of those twelve months; he's intent on documenting a sense of collective loss and disillusionment. The chorus of opener 'Vin Mariani' deals with this directly by repeating the lines "learning to live with a decision/ When it's not the one I would have made," while the dark, pulsating 'DANGEROUE ANAMAL' laments that "the waste of the world is palpable."
For the most part though, Baio turns his focus inward, expressing alienation through a personal lens that makes the tracks relatable. Lead single 'PHILOSOPHY!' focuses on a lack of communication within a relationship - Baio saying that "there's nothing I'd rather do than sit and talk philosophy" instead of actually confronting his problems. Even the upbeat nature of the melodies seem to be avoiding the core issue here, which could easily be a metaphor for trying to ignore problems of the wider world. Storming pop number 'Be Mine' is for the most part a love song about "a superlative person", but Baio's inner conflicts even emerge here, where he "must admit I can get a little nervous" and during closing refrain: "I'd love to be that person."
Anxiety and inadequacy, in one form or other, runs through much of the album, and that feeling comes to a stunning head on 'Shame In My Name', a two-part synth odyssey that lays Baio's concerns about being a nomadic American in the wider world bare.
However, while much of 'Man of the World' is built around smooth grooves that let Baio's lyrics come to the fore, he sometimes wanders into more eclectic territory that doesn't hit the mark, jarring against the synth and funk vibes. 'Sensitive Guy' has a decent stomp and 'The Key Is Under The Mat' expresses its unease through reverberating, jittery guitar and harpsichord, but their baroque style feel like they'd be much more at home on a Vampire Weekend album. Elsewhere, the blaring synthetic brass of 'Out Of Tune' is probably there to, well, enhance the point of the track. Unfortunately, its incessant stabbing over the chorus steamrolls over one of Baio's best assets: his words.
These tonally jarring moments detract from the rest of the album, as when 'Man of the World' lands its blows, its intelligence and self-awareness are a knockout. Often, it's an insightful and engaging look into what it feels like to be of everywhere and nowhere simultaneously, without alienating anyone simply looking for a catchy pop song. It's simply a shame that Baio didn't alienate some of his own desires to wander through genres.
Read More
Featuring James Blake, Romy, Marika Hackman, yeule and more.