Album Review
Benjamin Clementine - I Tell A Fly
3 Stars
Moments of genius gradually reveal themselves.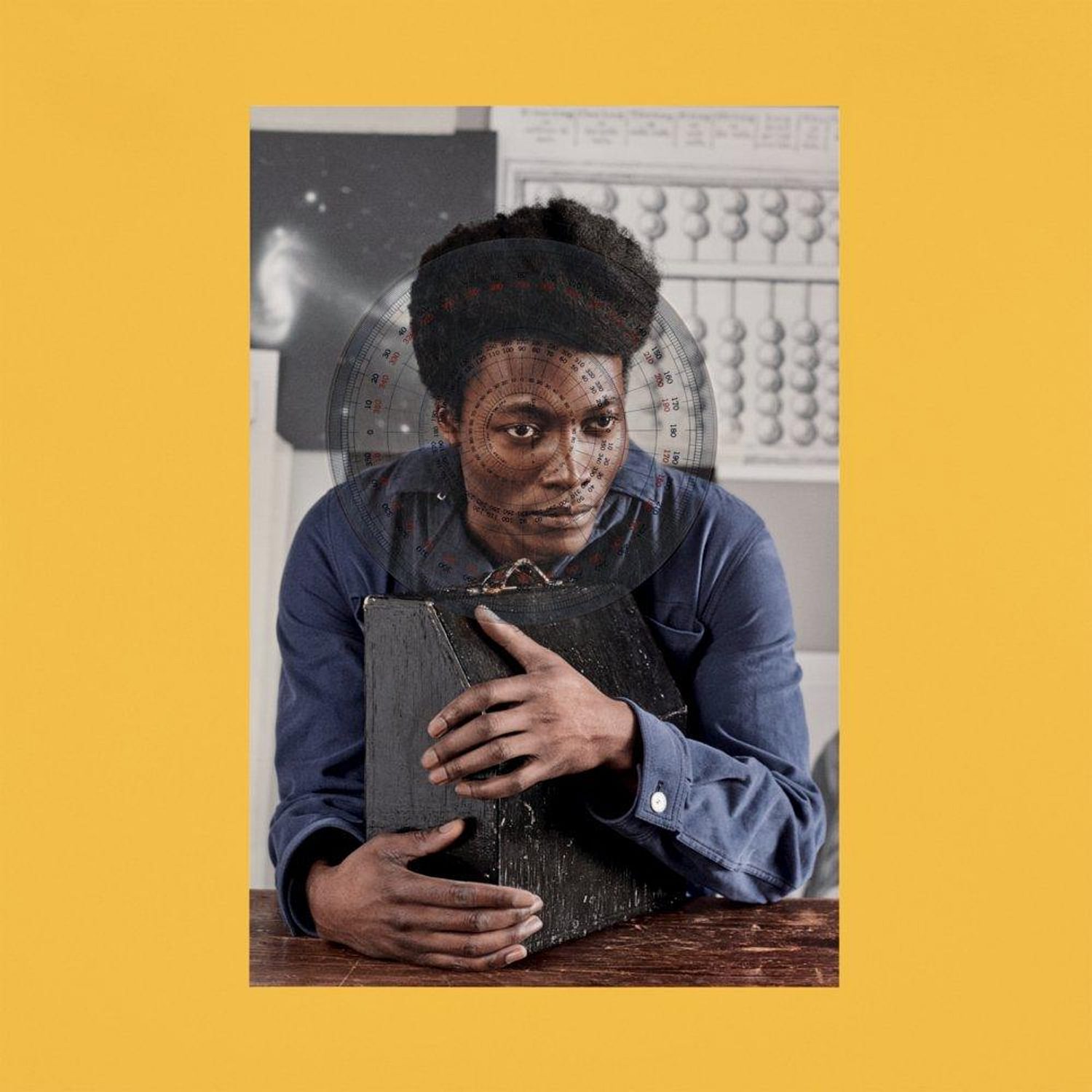 As pretty, melancholic piano gives way to bursts of unbridled theatricality on opener 'Farewell Sonata', it's like listening to the overture of an epic opera, simply a small taste of what lies within. Indeed, 'I Tell A Fly' was initially imagined as a play, inspired by a line issued as part of his American visa - "an alien of extraordinary abilities" - before transforming itself into Benjamin Clementine's second, sprawling record.
On his Mercury Prize-winning debut 'At Least For Now', Benjamin honed some of the many influences he'd absorbed while busking in Paris and being homeless into a collection where references to famous speeches by Winston Churchill sat along more deeply personal tales. With 'I Tell A Fly', he similarly treads into his own nomadic past, but ties it into the stories of a variety of characters and scenarios thematically linked by migration, refugees and being a stranger; all extremely relevant topics in today's social and political climate.
As his thematic horizons have broadened to the wider world, so have his musical ambitions. Tenfold. This is a record unafraid to experiment and dip its toes into an almost unfathomable range of styles and genres, sometimes even skipping between these in the space of a single song. His intricate piano playing still remains intact, but now is also sometimes replaced by harpsichord, and accompanied by clattering percussion, choral harmonies and warped synth, among much, much more. When it all falls into place, it can be thrilling.
'Phantom of Aleppoville' moves deftly between baroque flourishes and low-key, jazz-inflected passages to moments where Benjamin forcefully demands that spirits leave him alone as they wail in horrible, ghastly tones all around him. It's a psychologically intense and almost terrifying examination of the traumas experienced by those displaced by conflict. 'God Save The Jungle', meanwhile, riffs on the national anthem, Benjamin's own theatrical vocal performance just heightening the almost Swiftian satire of the consistently repeated title while he references the horrors of the infamous Calais Jungle. The creeping, almost oppressive melodies only heighten the fear instilled by lines such as "if they find you they will kill you," delivered with a menace that seems directly pointed at the listener.
It's strange to encounter tunes like 'Jupiter' and 'Ode To Joyce' then, which are essentially takes on light R&B and the closest he comes to delivering 'pop' songs on the album. It's all the more peculiar when they're followed by 'Awkward Fish,' which lives up to its name by juxtaposing drawling, languid vocals with frenetic drum beats. If you've ever wanted to hear a modern out-take from 'HMS Pinafore', then he also delivers with 'By The Ports Of Europe.' It's over-the-top jauntiness might well be trying to be deliver a satirical take on the refugee crisis, much like with 'God Save The Jungle,' but the Gilbert & Sullivan vibes diminish some of the bite in the social commentary that Benjamin tries to portray.
Through all of these sporadic, scattershot movements through, it's his voice that holds everything together, whether he's being soulful and contemplative or intensely dramatic. Even when he occasionally drops in a little affected London accent, it adds to the colour of the characters he portrays. But somewhat ironically, it's the sheer simplicity of 'Quintessence' which proves to be one of the most emotionally arresting moments on the album, not least because his vocals get the space they need to deliver an almighty gut-punch.
A rousing message of hope punctuates closer 'Ave Dreamer', where each of the characters come together to form a rallying cry of "Barbarians are coming / Dreamers stay strong". Benjamin Clementine is one such dreamer but for the unprepared, navigating through the labyrinthine twists and turns of 'I Tell A Fly' might not seem like a dream scenario. It's not an immediate album, but give a little time for the scattershot approach to sink in and moments of genius gradually reveal themselves.
Read More
Featuring James Blake, Romy, Marika Hackman, yeule and more.