Album Review
Beyond the Wizards Sleeve - The Soft Bounce
2 Stars
Erol Alkan and Richard Norris' alternate world doesn't reap the same rewards for listeners as it does for its creators.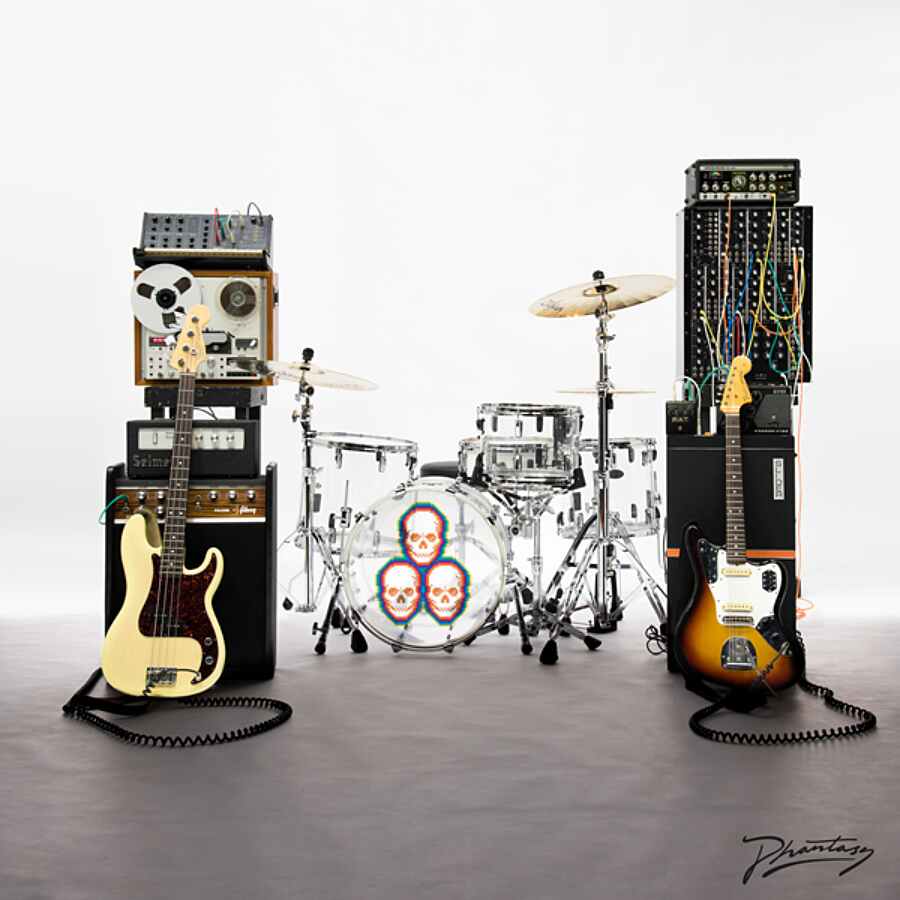 Initially swathed in anonymity, producing obscure and wild remixes of the likes Midlake, Franz Ferdinand and Peter, Bjorn & John; Beyond The Wizards Sleeve is the side project from influential producers Erol Alkan and Richard Norris, created for the sole purpose of exploring every aspect of music that they wouldn't normally go near. Of course, it wasn't long before the cat got out of the bag scenes, masks being removed. The project lived on though, creating a number of 'Re-Animations' and remixes scattered here and there through largely underground releases.
'The Soft Bounce' though, is the first time the inner workings of Alkan and Norris' minds have been fully exposed to the world in a full-length. Revolving largely around psychedelia but with regular outings into the realms of post-rock, pop and electronica, if anything this project is a clear indication that there's a lot more to these two DJs than meets the eye.
A sprawling, ever surprising project; 'The Soft Bounce' is certainly interesting, and as an exploration of psychedelic sub-genres and musical experimentation there's plenty to sink your teeth into. As a dumping ground of ideas, this is a record full of personality and potential but in its execution, is often guilty of falling a little flat.
The juxtapositions between the giant riffs of 'Iron Age' and the twinkly sing-song happiness of 'Creation' are great fun, and there are plenty of tracks that are almost captivating in their unorthodox complexities. But there's something missing in the production, the way that no track ever really hits a clear peak. The kind of intense, powerfully underpinned spoken word that propelled Mogwai to fame, for example, is almost evident on closer 'Third Mynd' but never quite arrives, the distance between vocals and music is never filled and the track loses its potency.
This is a recurring theme. Picking their influences from brilliantly intricate records, BTWS often almost achieve what they're looking for, but end up feeling like a monochromatic imitation.
The great thing about 'The Soft Bounce' is its desire to honor the past. Beyond The Wizards Sleeve was birthed in a mutual love of the kind of records that influence every left turn and genre-hop of this album. Through listening to each other play records outside of regular DJ slots, Alkan and Norris found a shared passion and created a project to explore that. Sadly, this passion doesn't quite transfer to the songs themselves. You can hear what the pair are trying to do - the ideas are there - but this alternate world doesn't quite seem to be their forte.
Ultimately Beyond The Wizards sleeve sounds like what it is - a hobby. As an outsider, it simply doesn't reap the same rewards as it might have for its creators.