Album Review
Cursive - Vitriola
4 Stars
A razor-sharp lament of America in 2018.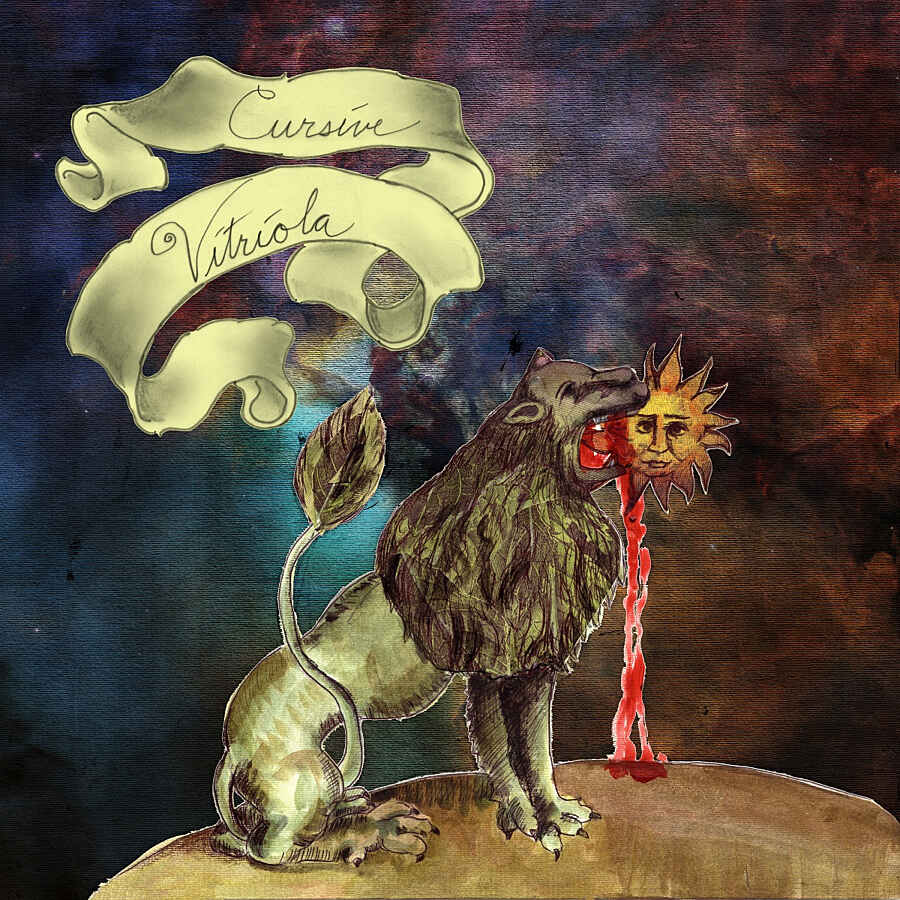 If the main function of a side project or solo record is to allow an artist to exercise some different creative muscles for a change, then the secondary purpose, they would hope, is that it leaves them fresh to return to their primary outlet rejuvenated and with renewed urgency. Last year, Tim Kasher released third album, 'No Resolution', one surprisingly muted by his own standards, and that instrumentally was clean and sparse enough to let his lyricism do most of the talking. Now, he returns to his role as frontman for Saddle Creek mainstays Cursive with an album that brims with dark energy, as well as the sort of tenacity that you'd like to expect from a band who've not released an album in six years.
Tim seldom manages to avoid comparison with fellow Nebraskan Conor Oberst; the two are long-time friends, and own bars down the street from each other in their native Omaha. On 'Vitriola', though, the parallel feels warranted for the first time in a while, as Tim angrily processes the reality of living in Trump's America in a style not too far removed from Conor's work with Desaparecidos. Opener 'Free to Be or Not to Be You and Me' sets the tone, simmering with a menace generated jointly by discordant, rumbling guitars and an increasingly furious vocal turn. 'Pick Up the Pieces', meanwhile, takes a pessimistic view of attempts to rebuild a political consensus, as well as wearily acknowledging the requirement for Americans to ask forgiveness of the rest of the world - "they shit the bed, we apologise," he sings of his parents' generation. 'Vitriola' is a fiercely political record, but one that seldom feels trite; married to the aggressive tone of a band back to make a point, it's a razor-sharp lament of America in 2018.