Album Review
Gengahr - Sanctuary
3 Stars
A band who've left the adversity behind and just focused on pure fun.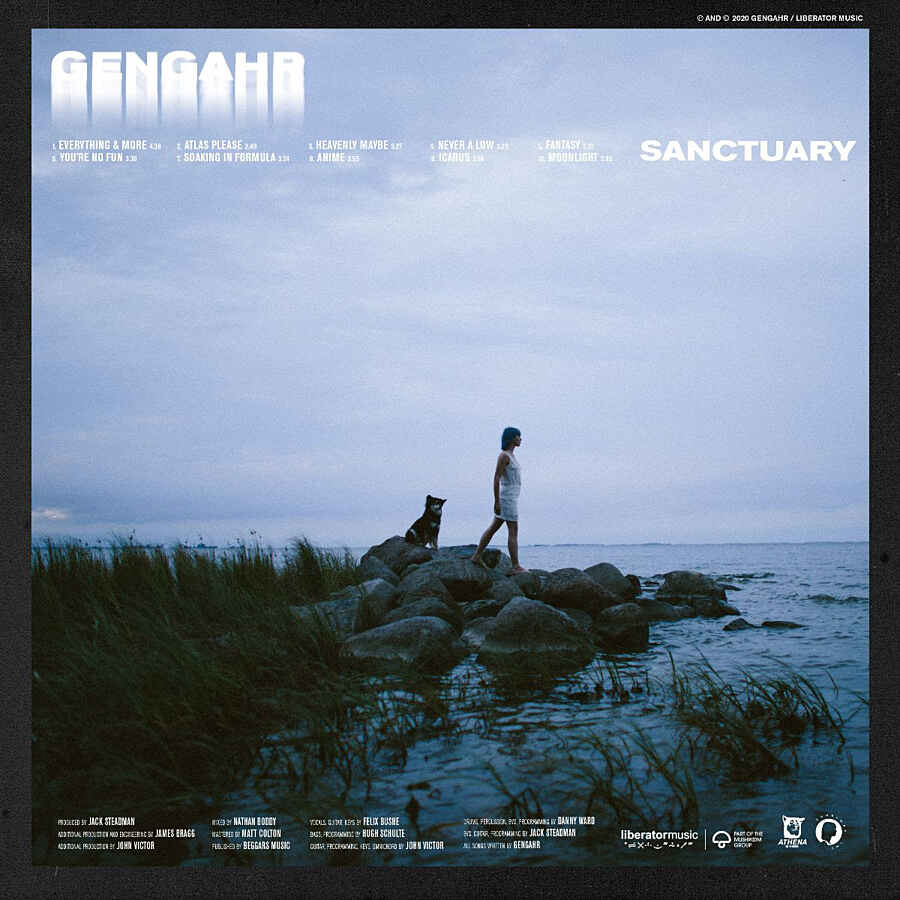 Second album syndrome hit Gengahr hard. After the release of their debut in 2015, and while all their peers were bursting out and hitting arena stages across the world, the London four-piece were at something of a loss for what to do next.
But through this hardship, a diamond was formed. 'Where Wildness Grows' was a band refreshed; colourful, confident and full of a swagger. In short, this was the Gengahr we'd been waiting for.
Album three, 'Sanctuary', isn't quite the artistic masterstroke that 'Where Wildness Grows' was, but it shows a band who've left the adversity behind and just focused on pure fun. It's clear from the off, with the rollicking groove of 'Everything & More', laidback shimmers of the brilliant 'Atlas Please' and technicolour funk of 'Heavenly Maybe' leading the way.
Gengahr's new secret weapon, it seems, is Bombay Bicycle Club's Jack Steadman. Brought on board as producer, he seems to have teased the band away from over-thinking things. His voracious musical appetite, most effectively displayed in the last two BBC records and his own Mr Jukes project, helps to add new textures to Gengahr's established style. It helps to keep things fresh where things could have strayed towards stale.
When the album begins to lose a little steam in its latter half, it's those new textures that keep it interesting. Tracks like 'You're No Fun' threaten to spill into Maccabees-by-numbers territory, losing the Gengahr identity in a sea of their peers. But the little flourishes, like that track's middle-eight that sounds like it was recorded underwater, bring something exciting and unusual to the table. Something now distinctly Gengahr.
Over thinking things, scrapping whole records in the pursuit of perfection and really knuckling down became the path to Gengahr's finest moment. But, with 'Sanctuary' it turns out that the right guide can make the path to a cracking record a little bit fun too.