Album Review
Gorillaz - Song Machine: Season One - Strange Timez
4-5 Stars
The LP fizzles with a self-made, impromptu energy.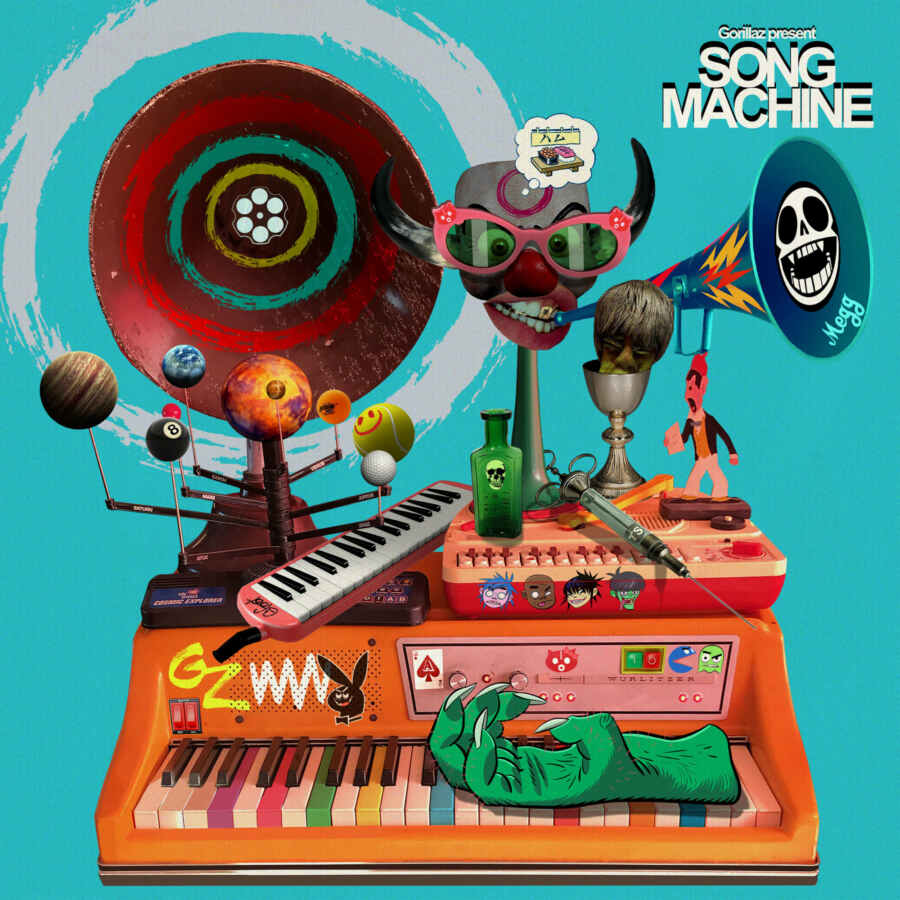 'Song Machine', Gorillaz's project which has slowly been revealing itself via a web series, is immortalised finally in a 'proper' album on 'Season One: Strange Timez'. While the framing of seasons and episodes is usually exclusive to the TV medium, they've never been one for form. In fact, the wildly successful group have thrived from wrestling out of any mould they've been mashed into right from the start when they emerged 20 years ago.
The initial idea of the 'Song Machine' project was to record a song and put it out one at a time. With this 'make it up as you go along' attitude in its stride, which can spell trouble more often than not, 'Strange Timez' stands its ground in the chaos of 2020. While recording became socially-distanced a few songs in, the LP still manages to fizzle with a self-made, impromptu energy.
The Beck-featuring 'The Valley Of The Pagans' is a slinky disco stomp which finds Damon Albarn poking fun at the disciples of internet fads and Instagram posers; "in the valley where you wake up every beautiful day in a world you create where your image is golden", he sings through a dusty mic. Later, 'Chalk Tablet Towers' summons a restless spirit in amongst sparkling synths as Damon and St Vincent howl "I wanna get drunk / I wanna get stoned / I wanna be loved / I wanna go home" in unison ringing out like the four stages of lockdown isolation.
'The Pink Phantom', 'Aries' and 'Friday 13th' make for a wonderfully melancholic mid-section, the former unravelling like a kaleidoscopic fever dream - "I tried to get to Atlanta on a peach blossom highway," Elton John sings in a ghoulish cadence.
There are plenty of experiments that pay off here. 'Dead Butterflies' documents the lineage of its own creation, its demo-quality beginnings is cut up with Damon's notes to the studio engineers until it blooms into a fully-fledged recorded track assembling before your very ears. Lyrically too, as 'Pacman' finds him inhabiting the perspective of the fabled arcade legend - "I'm a mad Pacman living in a levelled world", he declares.
Often Gorillaz records fall victim to feeling a little disjointed but with many moods and gargantuan guests here, Damon somehow manages to make 'Strange Timez' feel like a cohesive whole. Gorillaz can often be a hard band to define, and their records haven't always fared well in the context they're released in - in 2020 though, it all makes perfect sense.
As featured in the November 2020 issue of DIY, out now. Scroll down to get your copy.