Album Review
Grimes - Miss Anthropocene
3-5 Stars
Undoubtedly the singer's darkest album yet.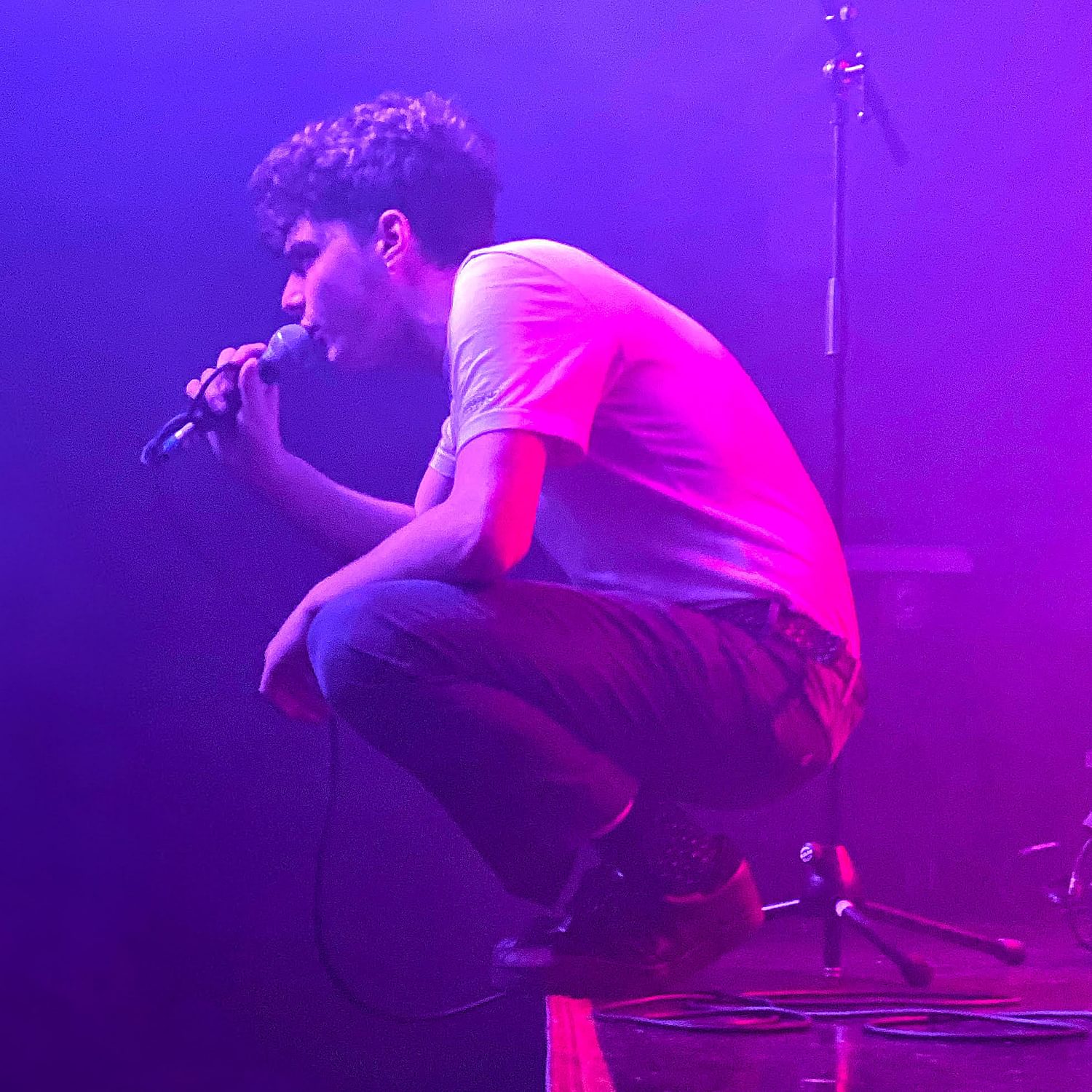 Having first made her name via 2012's 'Visions' - a glitchy, lucid dream of an album, recorded during a nine-day amphetamine marathon - you'd never expect Grimes to go about the day-to-day business of being an acclaimed pop star in the standard manner. But, even by her own standards, the route from 2015's 'Art Angels' to her latest, 'Miss Anthropocene', has been an eyebrow-raising one. There was the public dissing of her longterm label 4AD, who she blamed for the delay in releasing new material, declaring "[the] music industry is trash," and the bizarre decision to change her offstage name last year from Claire to simply lowercase 'c'. Whether the current Miss Boucher will become the future Mrs c Musk (a fragrance we'd probably steer clear of) when she and space-tech overlord Elon pop a sprog later this year, meanwhile, is yet to be seen.
It all adds to an image that Grimes has held for a while now of a lovable weirdo whose talent has thrust her somewhat uncomfortably into the mainstream; a true outsider more suited to Comic Con than Coachella, you'd never place a safe bet as to where she'd go next. Which would be wise as, if 'Art Angels' was a far more accessible beast than its predecessor, packed full of sugary, strange pop nuggets, then 'Miss Anthropocene' - from its misanthropic play-on-words title onwards – makes for a far more introverted, claustrophobic listen. Even a casual glance through the track titles ('Delete Forever', 'Violence', 'You'll Miss Me When I'm Not Around') suggests that there's some dark magic going on over at Grimes HQ.
Opener 'So Heavy I Fell Through The Earth' is an undulating, six-minute intro whose title also makes for some of its only audible lyrics, deployed in ghostly layers over deep, constant bass and a general feeling of being dragged into the underworld; 'Darkseid', with 潘PAN, meanwhile, picks up where 'AA''s Aristophanes-featuring 'Scream' left off, but replaces the former's playful menace with something altogether more bleak and desolate. It makes the fact that 'Delete Forever''s opening acoustic guitars sound really quite a lot like 'Wonderwall' even more baffling, but such is the Grimes way.
There are moments such as these when the heavy shroud that cloaks a lot of 'Miss Anthropocene' is lifted. Previous single and standout 'Violence', featuring i_o, still pulses with an industrial throb, but the feeling is more late-night rave than late-night depression sesh, while '4ÆM' is an intoxicating, heady thing that veers from spiritual falsettos to drum'n'bass in seconds. At other points (the echoing, sparse 'New Gods'; the lyrically-twisted 'My Name is Dark'), however, she dives intoxicatingly full-in to life's underbelly.
'Miss Anthropocene' is undoubtedly the singer's darkest album yet, the result perhaps of a rollercoaster half-decade or maybe just of an artist who's never really given two fucks about playing the radio-friendly commercial game. "The girls are such a bore / The boys are such a bore," she sneers on 'My Name is Dark'. No-one, thankfully, could dare sling such an accusation at Grimes.
Read More
Featuring James Blake, Romy, Marika Hackman, yeule and more.