Album Review
Joanna Newsom - Divers
4 Stars
She takes a bold, explorative leap into the centre of her own mind.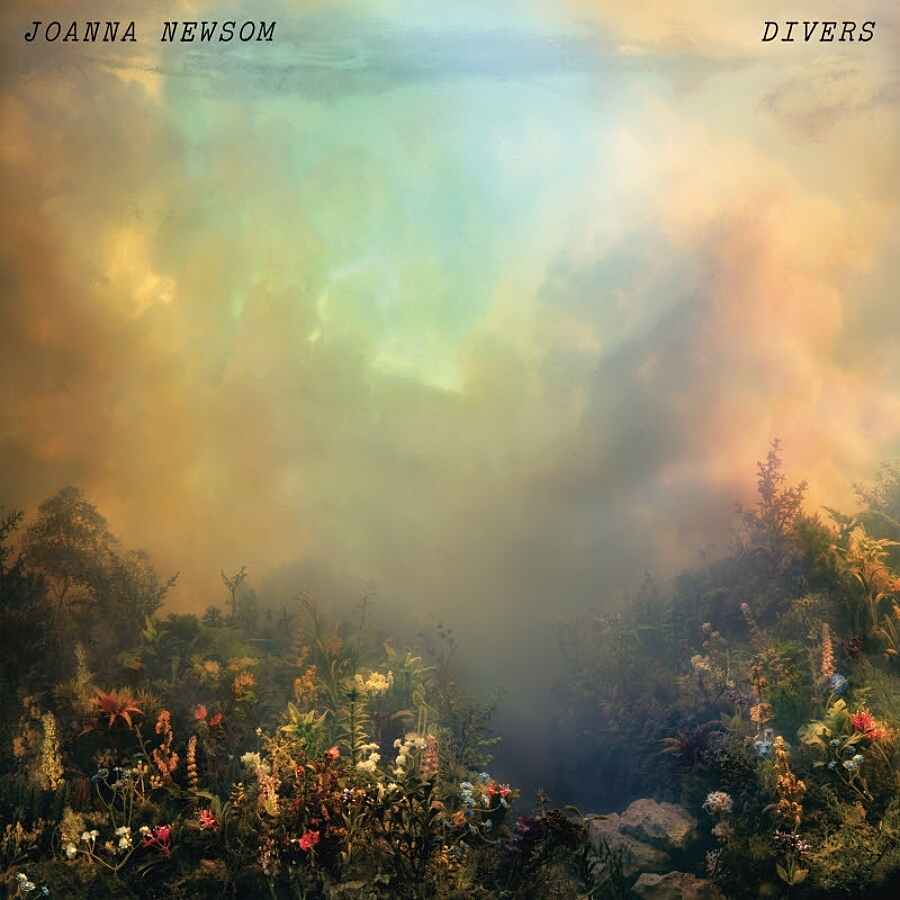 Since her debut 'The Milk-Eyed Mender,' Joanna Newsom has been cultivating her outlying aesthetic in fairly drastic leaps and bounds. With roots set fast in Appalachian folk tradition, 'Y' saw the Nevada City-born harpist turn from intricate one-level melodies towards discordant, clashing polyrhythms. Typically, Newsom rather eloquently dismissed them as "wanky" at a later date, and swerved the opposite way again on the follow-up; steeped in baroque, gold-hilted grandeur, and painting swirling, sublime seascapes. Though 'Divers' is a close relation of Newsom's previous record 'Have One On Me,' it also harks back to the beautiful simplicity of her earliest work. It doesn't, however, storm off to explore entirely new landscapes with quite the same ferocious tenacity as previous albums. 'Divers' instead folds in on itself like a sentient IKEA sofa-bed with a penchant for deconstruction.
'Sapokanikan' - the first single from 'Divers' - takes its name from the Native American settlement which stood in the spot that we now know as Greenwich Village, New York. Newsom makes pointed reference to Percy Bysshe Shelley's Romantic masterwork 'Ozymandias,' - originally written for a sonnet competition - and chucks in the relatively obscure rival entry, by Horace Smith as an opposite. There are paint-covered women glossed over by Picasso, here, too; burial grounds tucked unseen underneath cities, and lovers' names secretly etched into landscapes by crafty painters. It's an dizzying journey through legacies, frontiers, and erased creations, Newsom questioning where, why and how "our work might count."
"If I have the space of half a day, I'm ashamed at half the things I say," Newsom sings over plunking piano on 'The Things I Say,' sneakily weaving "dee-dee-die" tropes of traditional Bluegrass through dexterous lyrical wordplay, and using her voice like a brassy trumpet elsewhere. Wasted moments and the worth of saying things in the first place crop up yet again as leading concerns. "I desire to make amends," Newsom admits, but "it don't make no difference now, no-one's listening anyhow." Meanwhile, on the title track, she asks, very simply, "how do you choose your life?"
Joanna Newsom - avant-garde, slightly eccentric, and throughly unique - could've easily made another aesthetic switch with 'Divers'. Being honest, that was probably what we all expected. Instead, in a roundabout way, Joanna Newsom does the most inventive thing of all - she takes a bold, explorative leap into the centre of her own mind.