Album Review
Johnny Hostile - (dys)function
3 Stars
Every track is cut from the same cloth.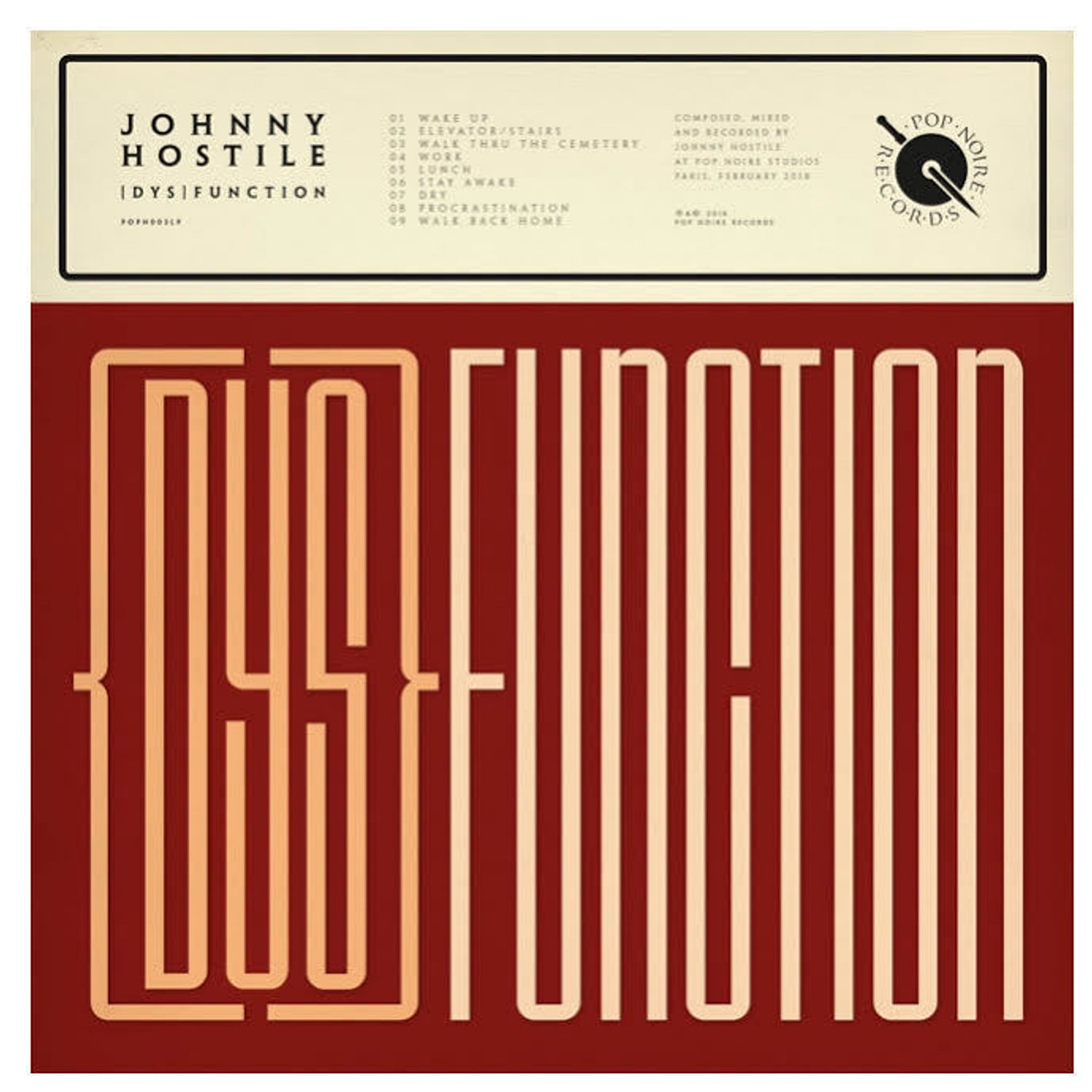 Johnny Hostile, known best for his work behind the desk for Savages, has channelled his efforts into debut album 'dys(function)'. Unlike his production efforts, though, this album is ambient, experimental and entirely his own.
Intended as a commentary of the mundanities of daily life, Johnny has composed a score to an average work day: 'Wake Up'; 'Work'; 'Lunch'; 'Walk Back Home', and so on. The concept is to capture the beauty found in the ordinary. Its resemblance to reality is weighted by its sounds taken directly from real life: 'Lunch' opens to the sounds of children playing in a park and birds tweeting. It has a lightness that completely contrasts with 'Procrastination': a booming monotonous bass embodies the drone of boredom until your mind wanders with it.
There's something very ominous about the tone of 'dys(function)', a little unsettling. Sounds lurk beneath in 'Walk Thru the Cemetery', a track that breaks the 'ordinary life pattern of the album – unless walking through a graveyard just so happens to be a part of yours. 'Stay Awake' is restless. Like every track on the album, it has chameleon-like changes, building a superstructure out of simple sounds.
The day ends with 'Walk Back Home', swooping high with synth that trembles as if balancing on its tiptoes. The effect is other-worldly. But, just as soon as you're lulled into comfort, that same growl throughout the album resurfaces. The ambitions of 'dys(function)' are high: high-brow, high-concept. Every track is cut from the same cloth, to the point where it's in danger of being as dull as its theme. Nothing comes as a surprise; nothing truly engages. It's hard to separate Johnny Hostile's faults from his intentions.
Featuring James Blake, Romy, Marika Hackman, yeule and more.