Album Review
Julien Baker - Little Oblivions
4-5 Stars
A soundtrack for those searching for hope in difficult times.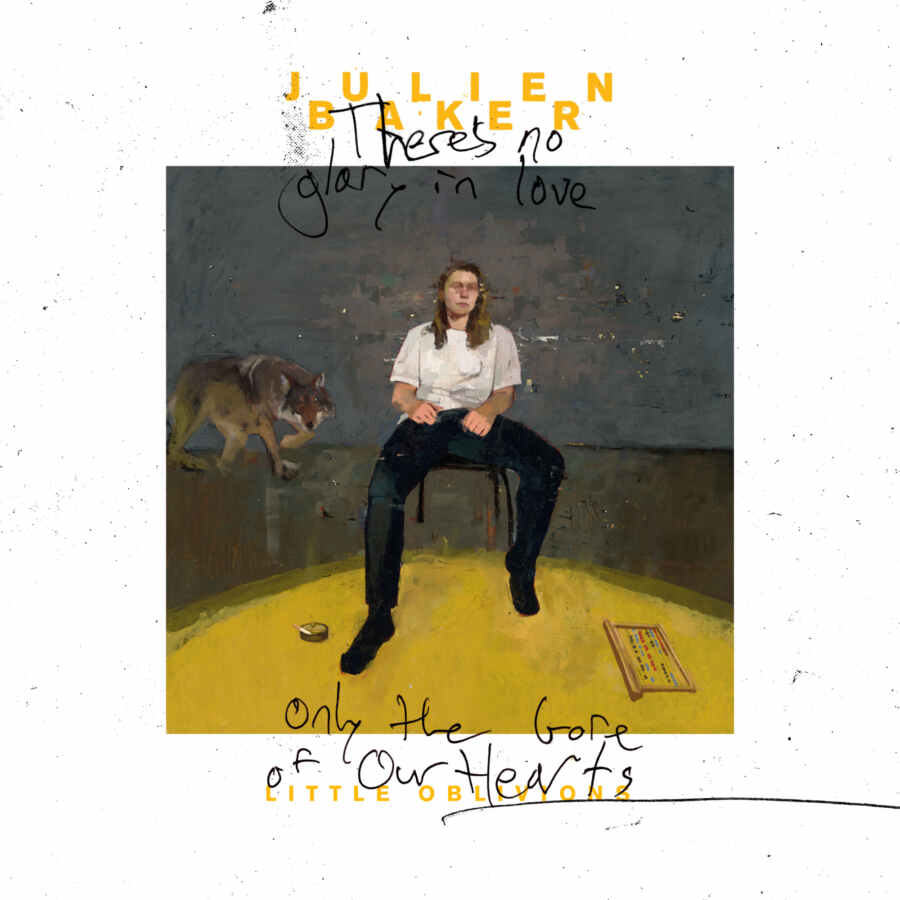 "I'm telling my own fortune, something I cannot escape," offers Julien Baker on 'Hardline', the opening track on her expansive third studio album; a step away from the acoustic led singer-songwriter affair of her first two outings. Her words perfectly establish what's to follow across the record's twelve tracks, songs that continue to make often self-deprecating observations about herself and others that feel as vital as they are inescapable. Julien has forged a space from laying her demons bare and the hunt for some semblance of solace, and 'Little Oblivions' is no different.
Like slow-burning debut 'Sprained Ankle' and 2017's 'Turn Out The Lights', Julien's latest doesn't attest to look for answers. By closer 'Ziptie', her outlook is as bleak as it has largely always been. "Tired of collecting my scars," she sings, "somebody's got my head in a ziptie." The lyrics are accompanied by an expanse of instrumentation previously absent from her sound, and drums drive 'Little Oblivions' forward with a disarming urgency. At times, the hushed subtlety of the two previous records is all-but forgotten, not least as 'Ringside' leans on heavy reverb and 'Repeat' turns to electronic pulses and distorted vocals. It's new territory for Julien, but one she traverses with ease, complementing her more overt tales of faith, inebriation and inter-personal relationships.
Yet, following on from 'Turn Out The Light's revelatory 'Claws In My Back', there's a notion of an acceptance of her constant inner battle. In coming to terms with the co-existence of hope and pain, and in approaching her turbulent journey head on, 'Little Oblivions' celebrates personal endurance. "I don't need a saviour," she affirms with an increasingly characteristic blend of resignation and self-assurance, "I need you to take me home". On 'Favour' she questions "it doesn't feel too bad does it", instantly paired with a wounded caveat; "it doesn't feel too good either". Much like what has come before, it's in this melancholic in-between that 'Little Oblivions' finds its voice; a soundtrack for those searching for hope in difficult times, particularly when the wider world has removed easy distraction from the pain.
As featured in the February 2021 issue of DIY, out now. Scroll down to get your copy.