Album Review
King Krule - Man Alive!
3 Stars
The work of an artist in transition.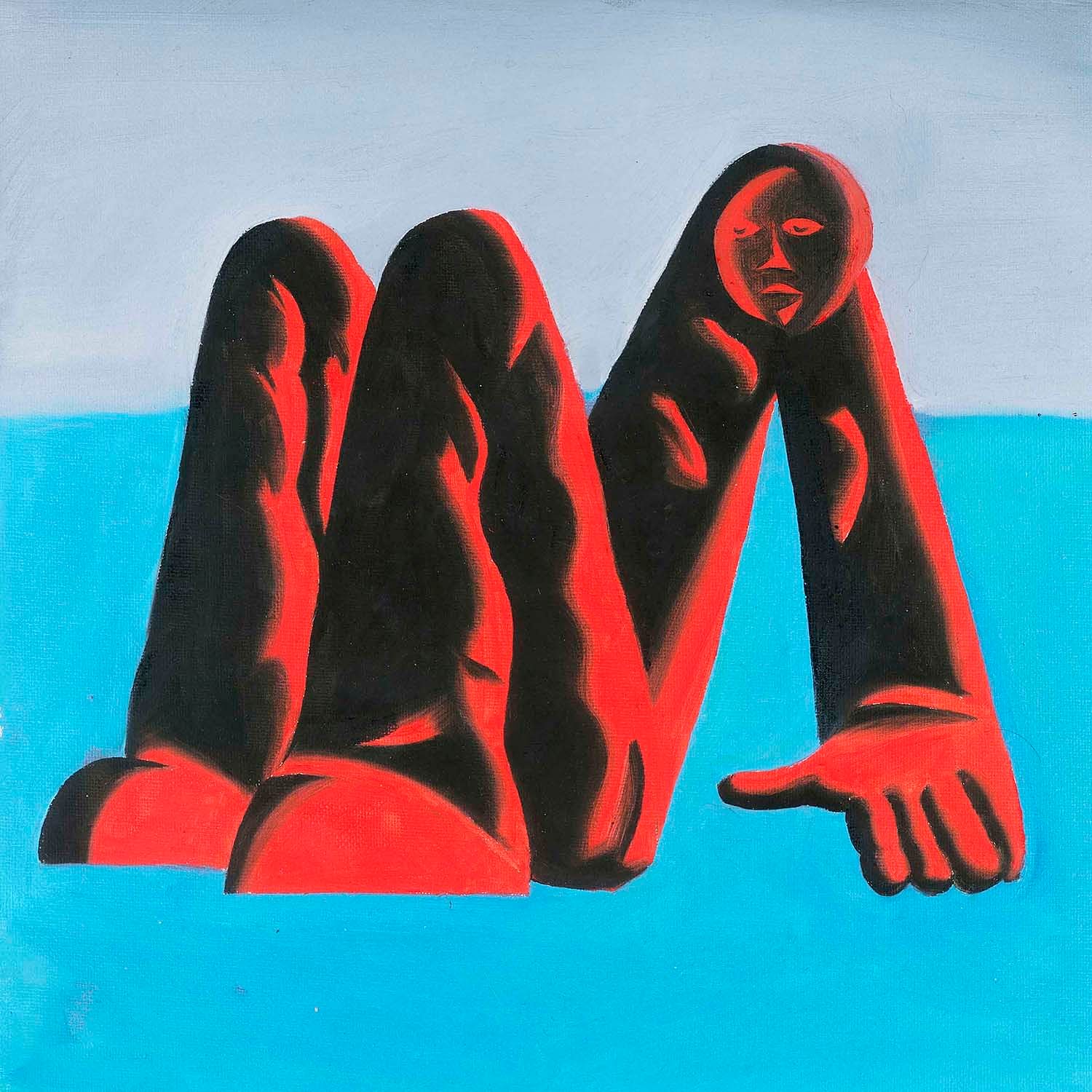 It's been a busy few years for Archy Marshall. Following the release of 2017 opus 'The Ooz', the third album under his King Krule moniker, the artist has become a father and moved away from his native London. 'Man Alive!' serves as a loose series of snapshots, with most of it written during his pre-fatherhood final throes in the capital.
Opener 'Cellular' is a menacing statement of intent, finding the sounds of a rattling drum machine matching with haunting saxophone and Archy intoning "there's a television speaking to me". It's the sound of a night-terror pressed onto a record, a quality that following track 'Supermarché' doubles down on.
From here the album veers to raw-throated ragers with the one two punch of 'Stoned Again' and 'Comet Face' bristling with a raw energy that conjures up the sounds of a man left trapped in a dystopian vision of South London - the final yell as the last train of the night pulls away.
'Alone, Omen 3' is another mesmeric moment on the album's first half - it's a steady builder that culminates with the sound of multiple King Krules intoning "you're not alone" like the ghosts of life coaches past. It's simultaneously bleak and invigorating in the way that all his signature tracks are.
But it's from here that the cracks within 'Man Alive!' start to show. Where 'The Ooz' was a complete world made up of its own idiosyncratic rhythm, pulse and language, 'Man Alive!' doesn't feel like its own distinct whole. This leaves the album with the feeling that certain pieces have been awkwardly stitched together, leaving the seams to show.
It becomes clear on the record with 'Slinky' - the production has that haunting signature King Krule quality, but there is no discernible melodic reward within the song. 'Don't Let The Dragon (Draag On)' is another one where it feels like Archy forgot to locate that extra something that moves his songs beyond being oblique mood pieces.
It's not all gloom at this point, 'Theme For The Cross' is a redeeming spot: distant saxophones merge with one another with dreamy spoken word from Archy overlapping with the sounds of passing cars. It's a marker of what makes him unique: the creation of an evocative song pieced together from disparate elements.
Ultimately, 'Man Alive!' feels like the work of an artist in transition: a handful of stunning tracks surrounded by some backfiring experiments. It's frustrating but there are still gems to be found amid the soul-searching.
Read More
Featuring James Blake, Romy, Marika Hackman, yeule and more.