Album Review
Kiwi Jr - Cooler Returns
4 Stars
The sound of Kiwi Jr moving forwards, planting their own flag in the power-pop ground.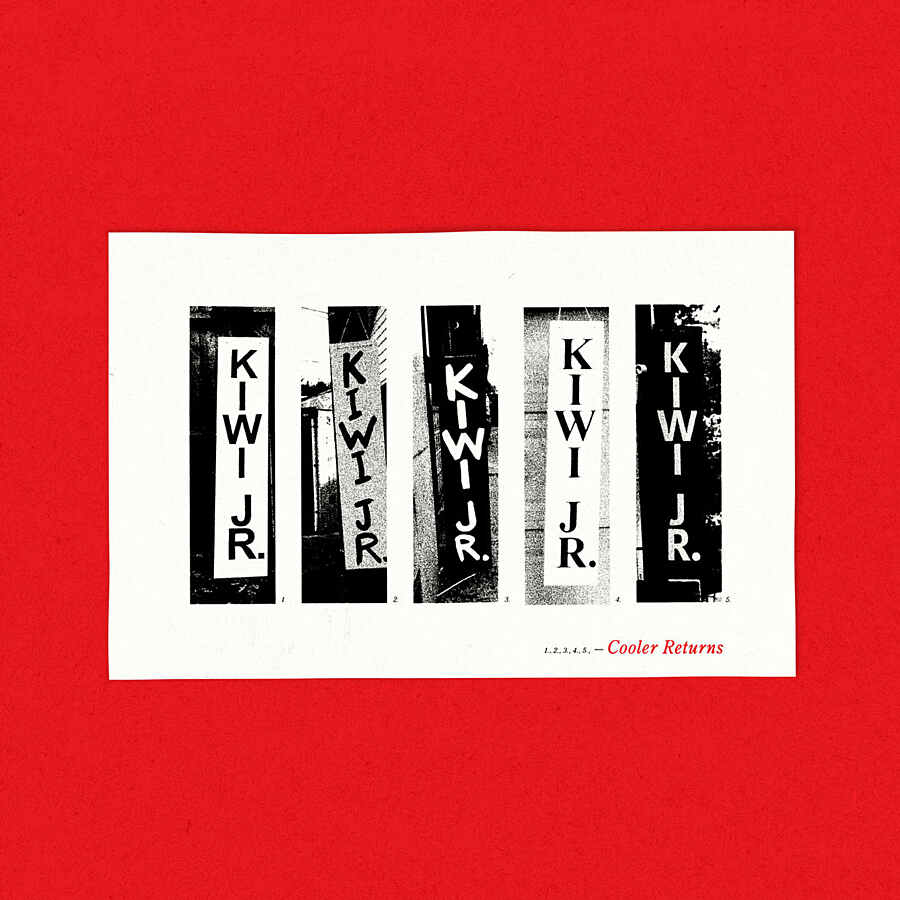 That Kiwi Jr have followed up last year's charming debut so quickly - even in the middle of a pandemic - feels about right; there's a breeziness to their brand of indie rock that suggests it's something they're able to knock out effortlessly. That's deceptive, though; there was plenty of depth to 'Football Money' and even more to 'Cooler Returns', an endearingly ramshackle pop-rock affair that suggests they managed to do something unthinkable with their 2020 - had a lot of fun.
The same basic blueprint that the Canadian four-piece laid down on 'Football Money' forms the crux of 'Cooler Returns', too, albeit with the occasional flash of polish here and the odd augmentation of the arrangements there; the furious riffery of the title track feels like new territory (and will do nothing to dampen down comparisons to Parquet Courts), while 'Only Here for a Haircut' is inflected with country hallmarks, including slide guitar and harmonica. The band rattle through a seemingly inexhaustible supply of hooks and melodies as the record wears on - 'Omaha' and 'Domino' are particular earworms in point - but what really holds 'Cooler Returns' together is frontman Jeremy Gaudet's wry and decidedly singular style of storytelling; in that respect, the brilliantly tongue-in-cheek 'Nashville Wedding' might be the standout, replete with a slew of knowing lyrical winks to the listener ("I wanna hold the minister's hand / strangle the jangle pop band", in particular, might alarm guitarist Brian Murphy, who plays bass in Alvvays). If 'Football Money' was a full-hearted paean to the likes of Pavement and Archers of Loaf, then 'Cooler Returns' is the sound of Kiwi Jr moving forwards, planting their own flag in the power-pop ground.
As featured in the December 2020 / January 2021 issue of DIY, out now. Scroll down to get your copy.