Album Review
Kurt Vile - b'lieve i'm goin down
4 Stars
His most open, captivating work to date.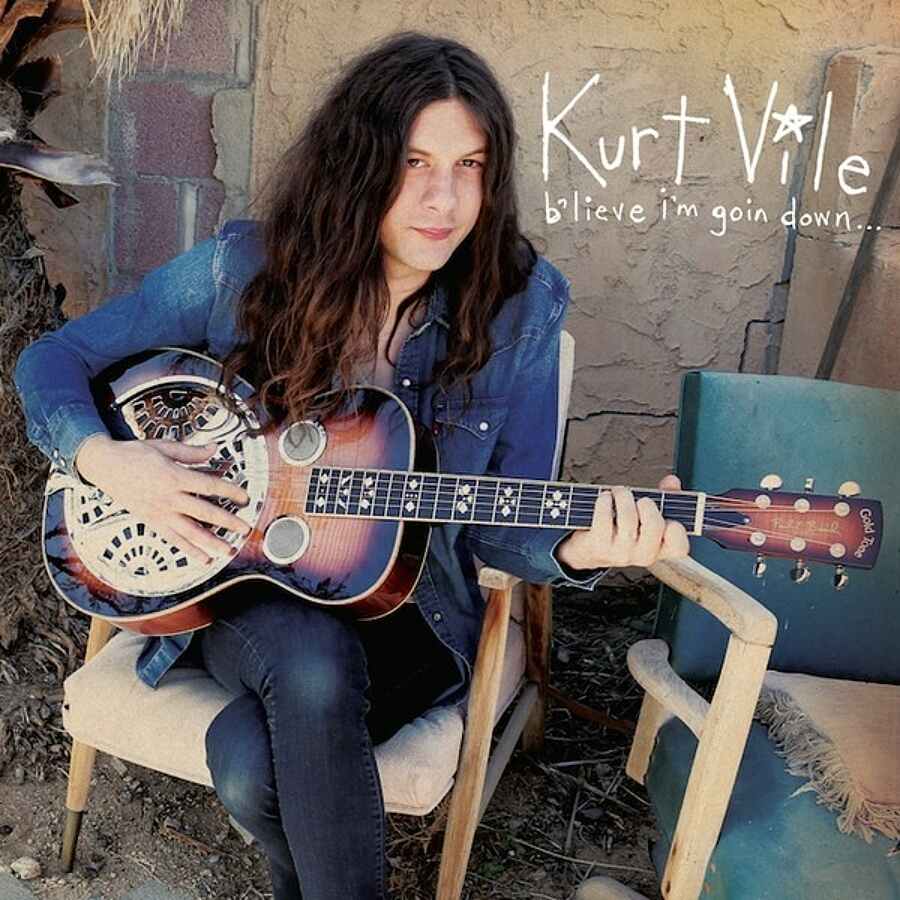 'b'lieve i'm goin down' flits between Kurt Vile's rich solo work and the layered compositions of his full-band The Violators, the difference being notable, yet equivalently frank and enthralling. Vile's singular experiments combine his familiar finger-picked progressions with an air of pensive deliberation, the full-band dynamic thriving from the indelibly affirming melodies of lead-guitar, synth or the purposefully sudden introduction of bold piano to his forte. While feeling the contrast in emotions, his honest, open outlook is what makes his music so compelling, giving 'b'lieve' its cohesive quality.
There's a lucid nature to each track on 'b'lieve…', trimming wistful elements displayed on 'Wakin On a Pretty Daze' without losing a touch of Vile's integral sentimentality. A swell of gratifying melodies that appear throughout are a primary example, whether it be the swooping instrumental that meets emotional realisation within 'That's life, tho (almost hate to say)', an eloquent verse through 'Pretty Pimpin' or 'Dust Bunnies' melancholic synth lead, Vile's enamouring instrumentation delivers further clarity to his work.
While he continues to be less elusive, his music continues to thrive from his stark directness. "You've got to be alone to figure things out sometimes" is Vile at his most astute, as wise as they come, yet still working everything out day by day himself. Delivering his most open, captivating work to date, Kurt Vile draws on the wisecracks of 'Smoke Ring…' and the fluidity of 'Wakin' to present further growth, thankfully unhindered by the influence of pressure.