Album Review
Little Simz - Sometimes I Might Be Introvert
5 Stars
If 'GREY Area' saw Simz come-of-age as a rapper, 'Sometimes I Might Be Introvert' is Simz making her first long-lasting artistic stamp on the zeitgeist.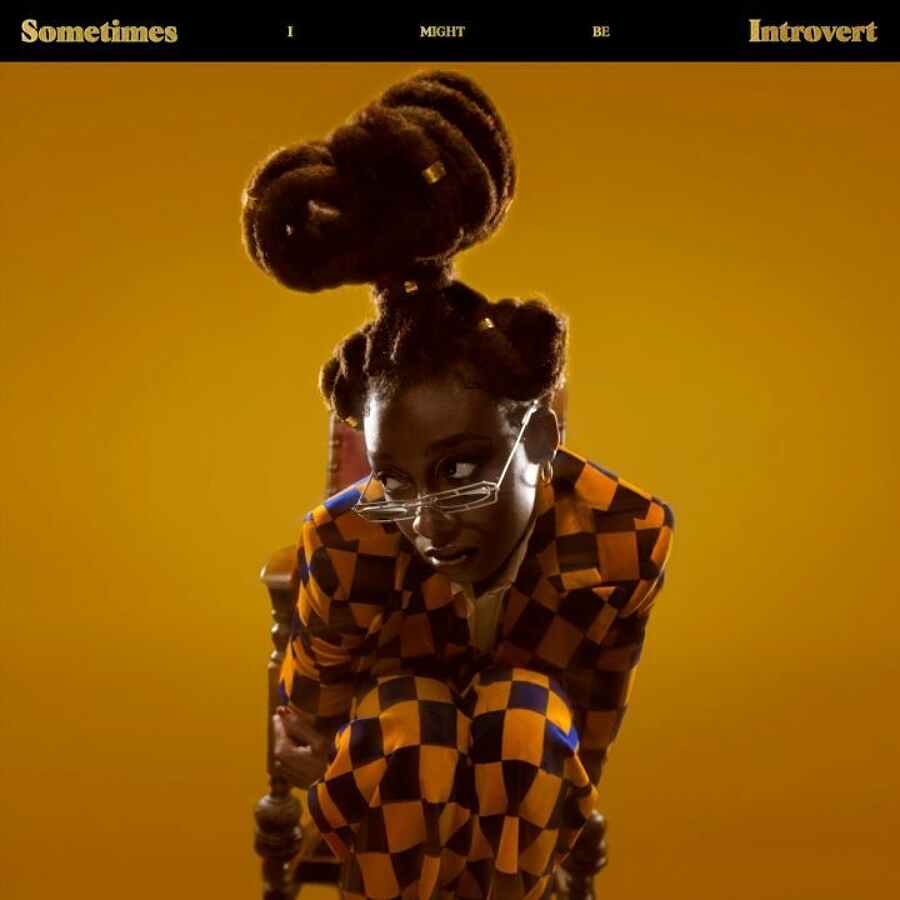 When Little Simz dropped the sublime 'GREY Area' in 2019, a tight 10-track LP jam-packed with smart bars and instrumentals that soothed and snapped in equal grace, she carved out a sacred space on the UK hip hop scene. Chatting to DIY earlier this year, Simz spoke about studying classic albums in preparation for its follow-up. "Why is 'Off The Wall' a classic?" she asked. "I just wanted to tell a story within it and make a classic record that people can keep going back to." It's fair to say, Simz's ambitions were crawling as high as the expectation surrounding her next move.
'Sometimes I Might Be Introvert' is mammoth in scope, 19 tracks that take you on a whirlwind journey that zips you through various genres, moods and stories - interludes interweave to animate the tale that takes the listener deep within herself; the title stands for her name after all - SIMBI. Things kick off with the dramatic 'Introvert' before being soothed by 'Woman' and the luxurious sonics of 'Two Worlds Apart' which pours over like caramel as a soul sample is underpinned by rich percussion.
It's cinematic in its ambition with Inflo (Michael Kiwanuka, Sault) at the production helm casting the perfect light for Simz's storytelling to bathe in. Strings, choirs and live instrumentation shimmer throughout giving the album a timeless quality. 'Standing Ovation' has a gorgeous motif with its structure twisting at every turn. Highlight 'Protect My Energy' shimmers with a 'Thriller'-era MJ quality as it's pinned down by its slinky synth-bass and vintage drum machine. Later 'Point and Kill' and 'Fear No Man' dance around a thrilling stomp.

By the same token, Simz's storytelling brushes against these instrumentals with similar scope. There's love - "Looking at you, I know God took his time" she raps in a doe-eyed cadence on the swampy bass-shuffling 'I See You'. The orchestral licks of 'I Love You, I Hate You' whips around her taking stock of the complex relationship with her father: "Is you a sperm donor or a Dad to me?" she asks unabashedly. There's something of a narrative switch halfway through on 'The Rapper That Came To Tea' interlude which glimmers with dream-like harps, choirs and a well-spoken voice who warns Simz of "the extroverts" who "like to be entertained". 'Rollin Stone' sees a character of sorts step into frame following this turn; "Can't believe it's Simbi here that's had you listenin' / Well, fuck that bitch for now, you didn't know she had a twin".

It's the sort of album that takes you back once its final bars fade out. Although it hits on first listen with countless highlights, the widescreen scope of the record suggests many of its gems linger upon returning to the LP. "Do you want 15 years or 15 minutes?" the voice asks on 'Gems' as Simz wrestles with anxiety. "Pressure makes diamonds," it assures. If 'GREY Area' saw Simz come-of-age as a rapper, 'Sometimes I Might Be Introvert' is Simz making her first long-lasting artistic stamp on the zeitgeist.
As featured in the September 2021 issue of DIY, out now. Scroll down to get your copy.