News
Phoenix – Ti Amo
4 Stars
It finds Phoenix in their most unabashedly romantic mood to date.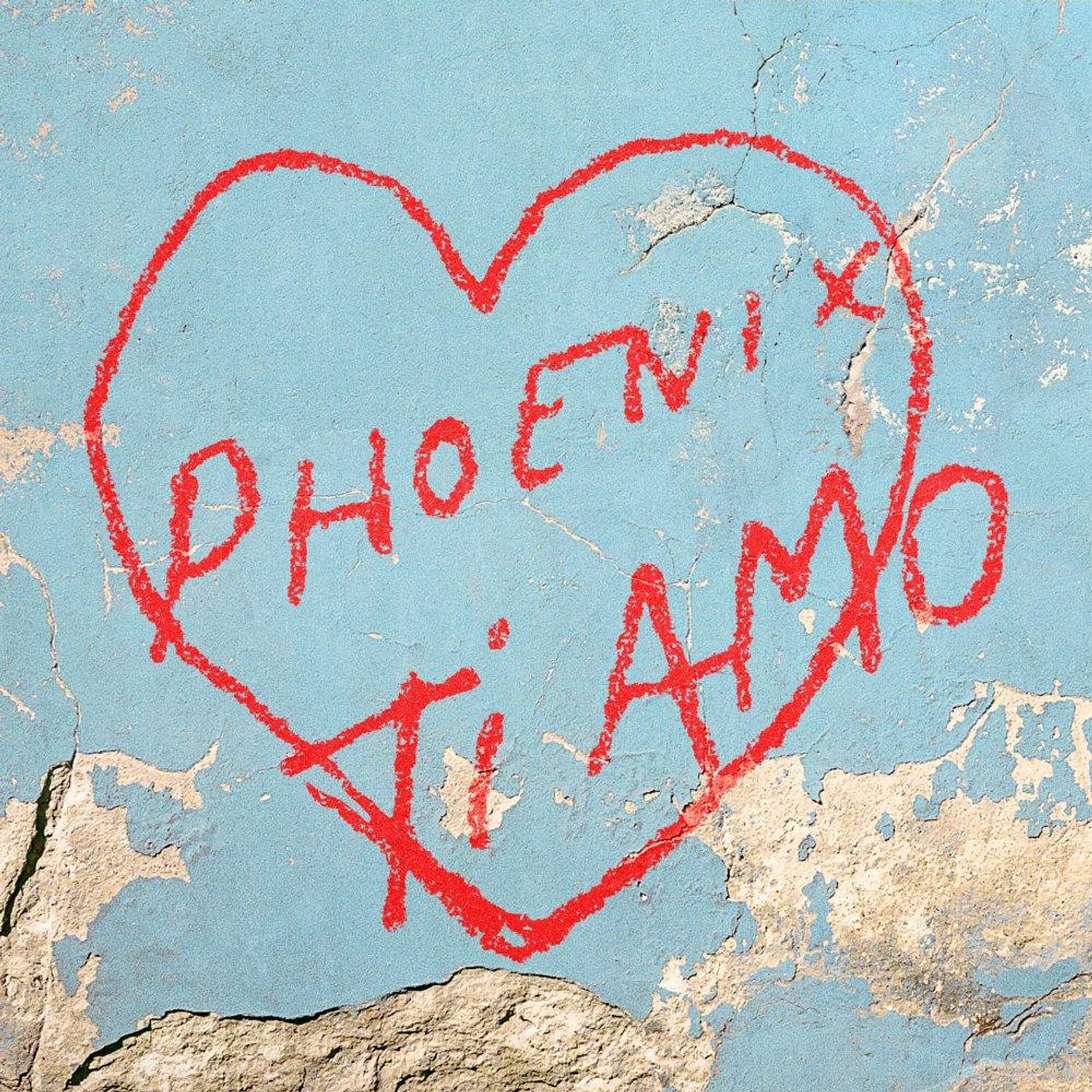 Phoenix never stay standing in one place too long. Like the mythological bird they're named after, the French band seem to rise from the ashes every four to five years, energised, sporting a somewhat altered version of the indie pop they've come to be known for. Their last album 'Bankrupt!' was vibrant, but also a little knotty, containing surprising edges that constantly kept the listener guessing what was coming round the corner. With the current backdrop of political turmoil and a recording process that coincided with the attacks on the Bataclan, you might have expected their latest record to delve further into that more jagged territory.
On the contrary. From out of the darkness comes 'Ti Amo', which fashions an even sleeker vision, one that leans on the melodic nature of Italian disco. It's not simply colourful – it almost goes beyond technicolored, painted thickly in bold, neon-lit vintage synths, arpeggiated melodies and funk-laden guitar riffs. As its title suggests, even for a band known for some of their more saccharine ballads, 'Ti Amo' also finds Phoenix in their most unabashedly romantic mood to date. You just need to look to 'Lovelife', which brims with jittery yet soaring synths that flutter away into the heavens as frontman Thomas Mars professes "I love you anyway" to realise that.
That's not to say that 'Ti Amo' doesn't have its slightly darker or more melancholic moments, even if they're slightly veiled under cosmic waves of upbeat melodies. 'Role Model' kicks off with a grand, imposing organ, but Thomas' anxious repetition of the line "to see the summit" just ramps up the anticipation for a thrilling and euphoric pop peak. Then there's closer 'Telefono', a mid-paced jam propelled by driving riffs that meditates on the frustrating nature of long-distance relationships. "I'm just calling to say / How can I sleep while you're wide awake" he coos, before nonchalantly simulating a telephone call between himself and a loved one, explaining how he "painted the house" and more mundane details all designed to be a nice surprise "in case you plan to visit." A little bit cheesy? Maybe, but it's thoroughly charming.
And really, it's hard not to be completely won over by Phoenix's effervescent charisma, even on the slower, more mid-tempo moments of 'Ti Amo'. They cast a loving spell over the listener with their optimistic, almost carefree attitude, providing a cosmic, upbeat antidote to chaotic times.
Read More
Featuring James Blake, Romy, Marika Hackman, yeule and more.