Album Review
Radiohead - A Moon Shaped Pool
5 Stars
After years doing their own thing, it's as if the members of Radiohead have locked limbs once more for a bigger cause.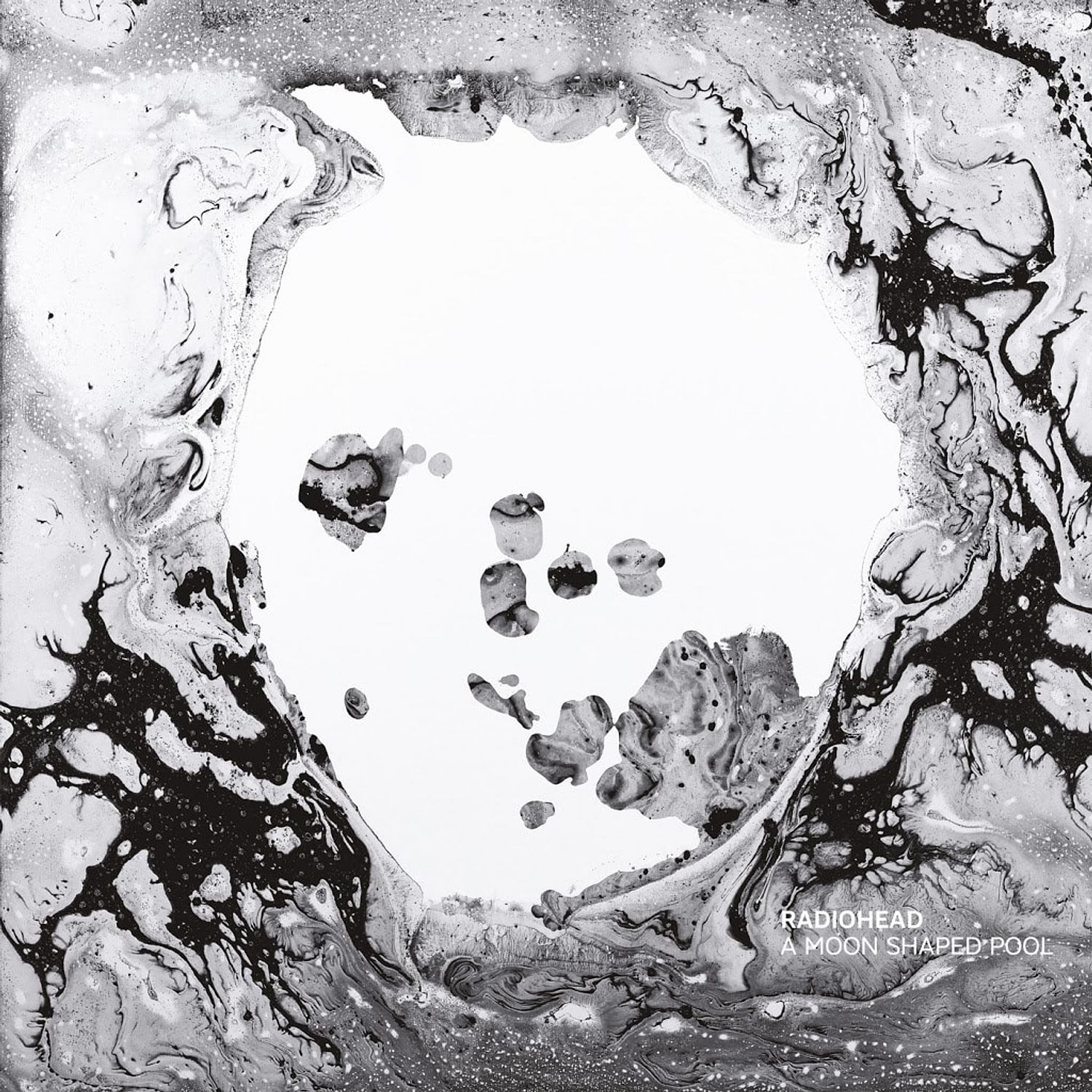 For the last decade, every member of Radiohead has been given complete licence to do their own thing. Solo projects are allowed to come first, when the timing's right. When the opportunity knocks to form a band with Flea, of all people, who says you can't? Previously all-consuming, life in this band has taken on a new form. And every member of the group - if you include Colin Greenwood's fashion show catwalk phase - has done their own thing.
The same applied to 2011's 'The King of Limbs', Radiohead's first attempt at rekindling magic after following opposite strands. There is nothing disastrous about that record. It showcases some of their smartest songwriting - the sound of five brilliantly talented musicians bouncing ideas off each other - and in a song like 'Separator', some of their most complete work. But looking back - and when comparing to follow-up 'A Moon Shaped Pool' - it has a distinctly patchwork feel. No surprise, really, given the circumstances. But on their ninth album, it's as if they've locked limbs once more for a bigger cause.
Not only is 'A Moon Shaped Pool' a rich transformation, lifting from previous Radiohead eras without ever playing the same hand - it's also the first time the members' own musical strands have merged so drastically. Jonny Greenwood, a man fascinated with classical composition since before the band formed, has finally had his way. Phil Selway's rigid, smart percussion is more pronounced than ever. Christ knows what Ed O' Brien's doing, but he's definitely here for a reason, subtle atmospherics and entangled guitar parts being his thing. Colin Greenwood's basslines are increasingly adventurous, sliding in from unexpected sides and lifting gloomy verses towards his brother's string-filled codas. Yorke's moody abstraction remains the glue, but he's at his most direct, here - almost acknowledging the beauty being meddled with on this record.
Like the best of Radiohead's work, if you take one piece out of this jigsaw, the whole thing's defunct. The house of cards supports itself. 'Tinker Tailor Soldier Sailor Rich Man Poor Man Beggar Man Thief' would be a slow-burning meander were it not for Greenwood's dramatic orchestration. The same applies to 'Burn the Witch', which was probably a dithering off-cut until strings were violently clattered. It's best exemplified in 'Present Tense', building from Yorke-led acoustics into a divine, spiralling hellhole.
There are countless eureka moments; the tension of Yorke's voice when declaring "broken hearts make it rain" on 'Idenkit', his closing line on 'The Numbers', the string-led bleakness of 'Glass Eyes'. Each song - multi-dimensional to the extreme - has something special, lifted from a different world. Best of all is 'Ful Stop', three blanket minutes of constant, deranged build, giving way to a breathless, euphoric interchange, the likes of which hasn't been seen since 'Bodysnatchers'. "This is some foul tasting medicine," Yorke spits, at his feverish best.
'Ful Stop' is the centrepiece, but 'A Moon Shaped Pool' could do with another breakneck force shock to the system. 'Identikit''s late-bloom solo comes close, but Radiohead tend to opt for the showy rather than the spectacular on this record. Some moments are unnecessary, like the over-tinkering echo of 'Present Tense''s backing guitars, or the jagged closing section of 'Decks Dark'. But for the most part, every inch of this record has been meticulously crafted, tailor-made to fit the strengths of every member. Not once does a song sit out of place or come across as unfinished. These are gorgeous, human, complete works - some of the best of their remarkable career.
With every Radiohead record, fans creep themselves out and speculate over it being their final bow. But beyond anything, 'A Moon Shaped Pool' feels like the beginning of a new chapter - the first time these five have merged their own idiosyncrasies without compromising or crossing wires.
Read More
Featuring James Blake, Romy, Marika Hackman, yeule and more.