Album Review
Snail Mail - Valentine
5 Stars
A record as hopeful as it is bittersweet.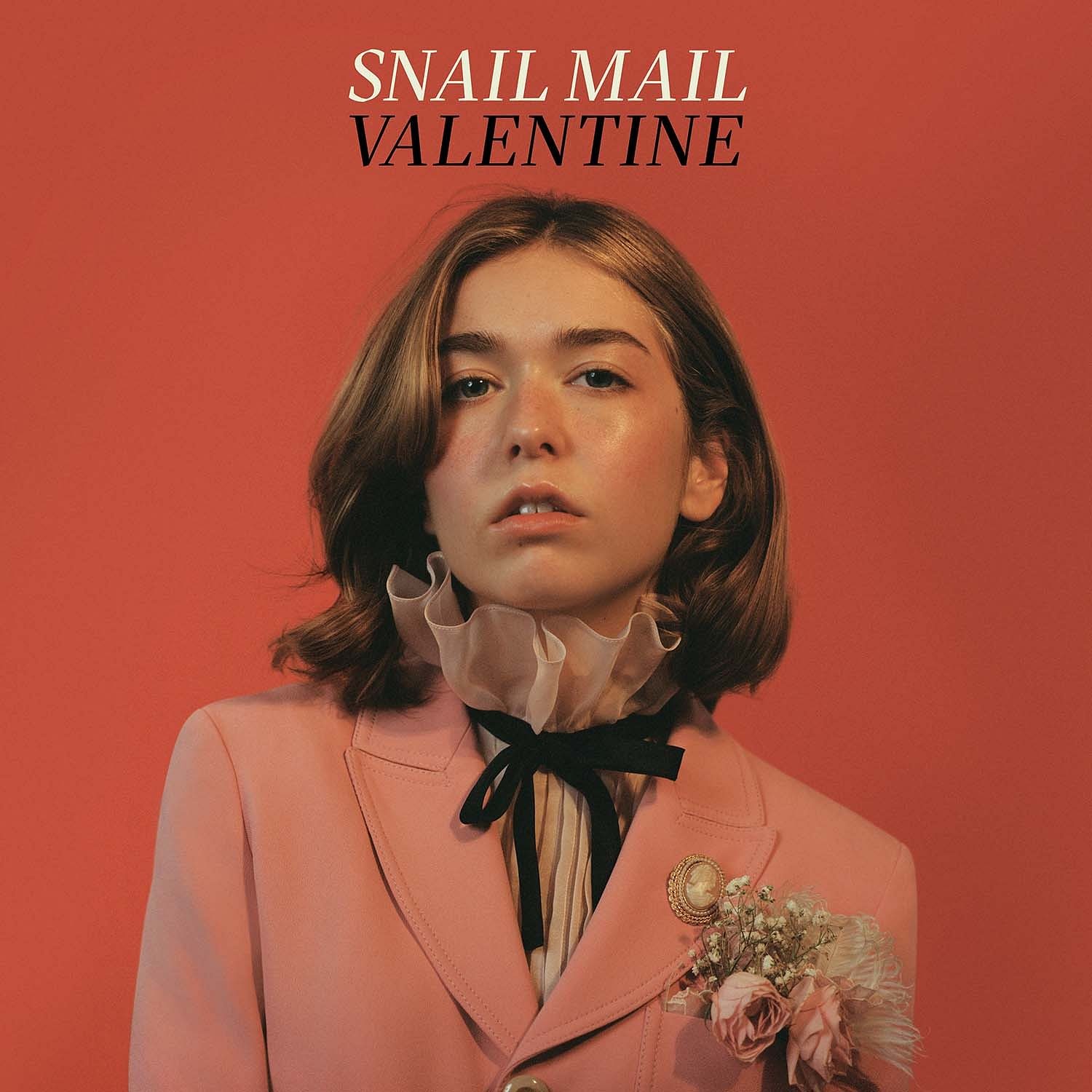 The unforeseen yet well-deserved success of debut album 'Lush' kickstarted a turbulent period for Snail Mail's Lindsey Jordan. What followed was change, heartbreak, and a brief stint in rehab. It encouraged her to look further inward, and in the words of the delicately orchestral closer 'Mia', to grow up.
'Valentine' tells this story with unashamed openness, Lindsey often referring to the work as her at her most naked. 'Light Blue' is an ode to her girlfriend at 19. 'Headlock' hints at suicide. The unexpectedly upbeat 'Ben Franklin' openly references her time in rehab. The album's name, a romantic reference in title only, is paired with the destruction of "Why'd you wanna erase me". Lindsey's growing up does not arrive hand in hand with subtlety. Instead 'Valentine' ups the ante on Snail Mail's often brutal honesty.
It also allows Lindsey to explore new sounds. Lead single, album opener and title track 'Valentine' presents Snail Mail's guitar-led melody at its most grandiose. Follow-up 'Ben Franklin' cuts through any familiarity, opening the door for the dreamscape of 'Forever (Sailing)' and the raw fingerpicking of 'c. et al.'. The sheer breadth of sound is astonishing, yet easily pulled together by Lindsey's distinctive wavering tones and lyrical impact.
"I gotta grow up now," she notes on 'Mia', "no I can't keep holding onto you anymore." With those words, Lindsey cements the catharsis of 'Valentine', concluding a record that looks to move forward by acknowledging all that has come before. There's a profound list of farewells running throughout the record, one as hopeful as it is bittersweet. Ultimately though, Lindsey is looking to the future, both in her sonic development and in her belief in herself.
Read More
Featuring James Blake, Romy, Marika Hackman, yeule and more.