Album Review
Stealing Sheep - Big Wows
2-5 Stars
There's enough sugar here to make even the sweetest tooth ache.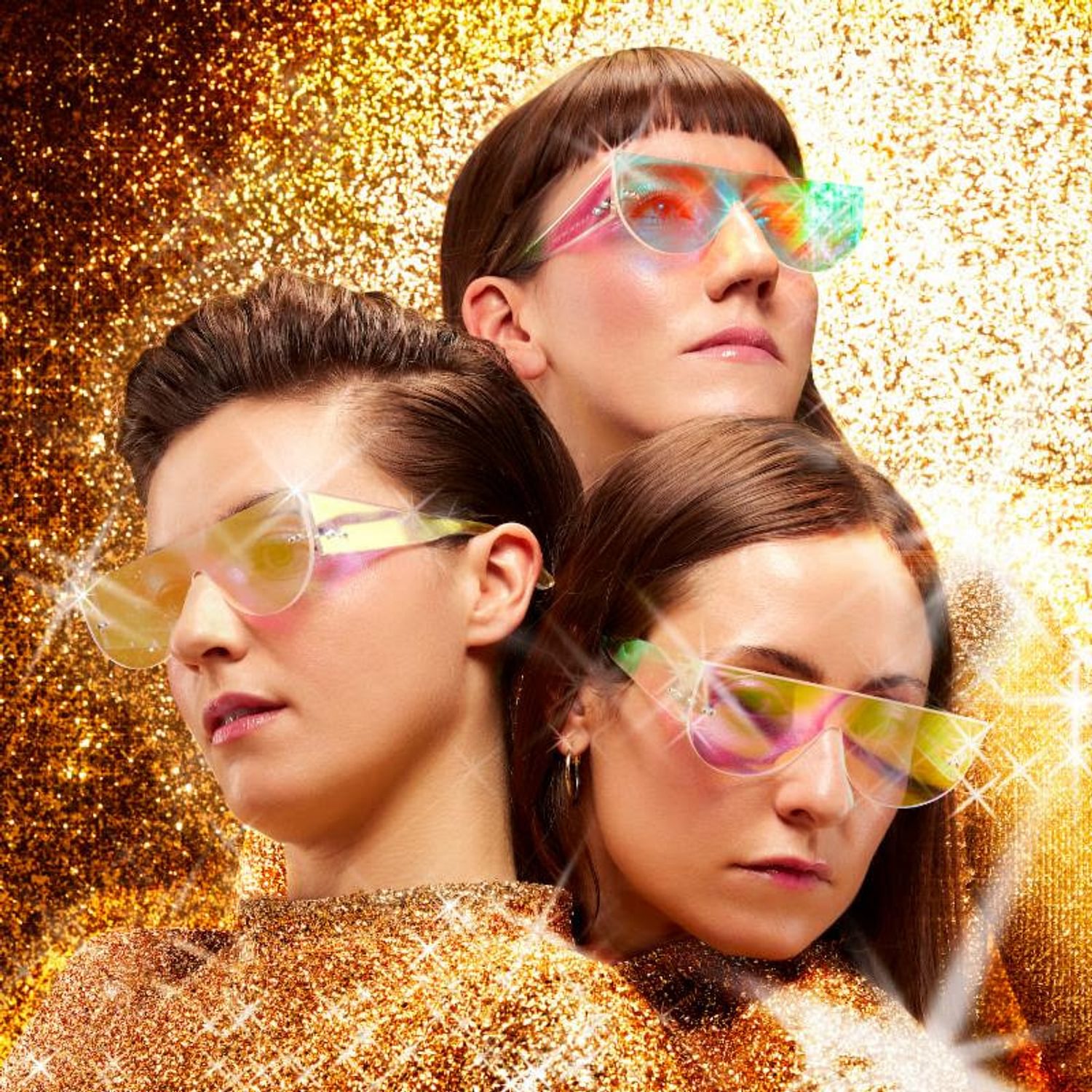 Stealing Sheep's third album comes four years after 2015's 'Not Real', and in that time it seems that the Liverpool trio have looked to the stars in search of new aural bravado - 'Big Wows' sounds genuinely intergalactic from the offset.
With cross-firing synth patterns and a stuttering bass line, 'Show Love' possesses a cosmic electro sound that finds the band's signature vocal triplet combing to ask "do you know what love is, do you wanna know if I know?". The highly dance-able 'Back In Time' then follows up with a bouncing bass groove and shimmering synths - but the excess of topsy-turvy melodies and syrupy synth sounds elsewhere occasionally make 'Big Wows' sound like a nauseous jaunt through Willy Wonka's Chocolate Factory. More restrained numbers like 'Just Dreaming', which features what sounds like heavily effected steel drums, are therefore essential in preventing the record from choking on its own glitter.
The band's strongest assets - three fantastic vocalists in Rebecca Hawley, Emily Lansley and Lucy Mercer, and a focus on tight bass-and-drum grooves - are ever present, but there's enough sugar in 'Big Wows' to make even the sweetest tooth ache.
Read More
Featuring James Blake, Romy, Marika Hackman, yeule and more.