Album Review
Stephen Sanchez - Angel Face
3-5 Stars
Unfortunately, it ultimately fumbles as an introduction.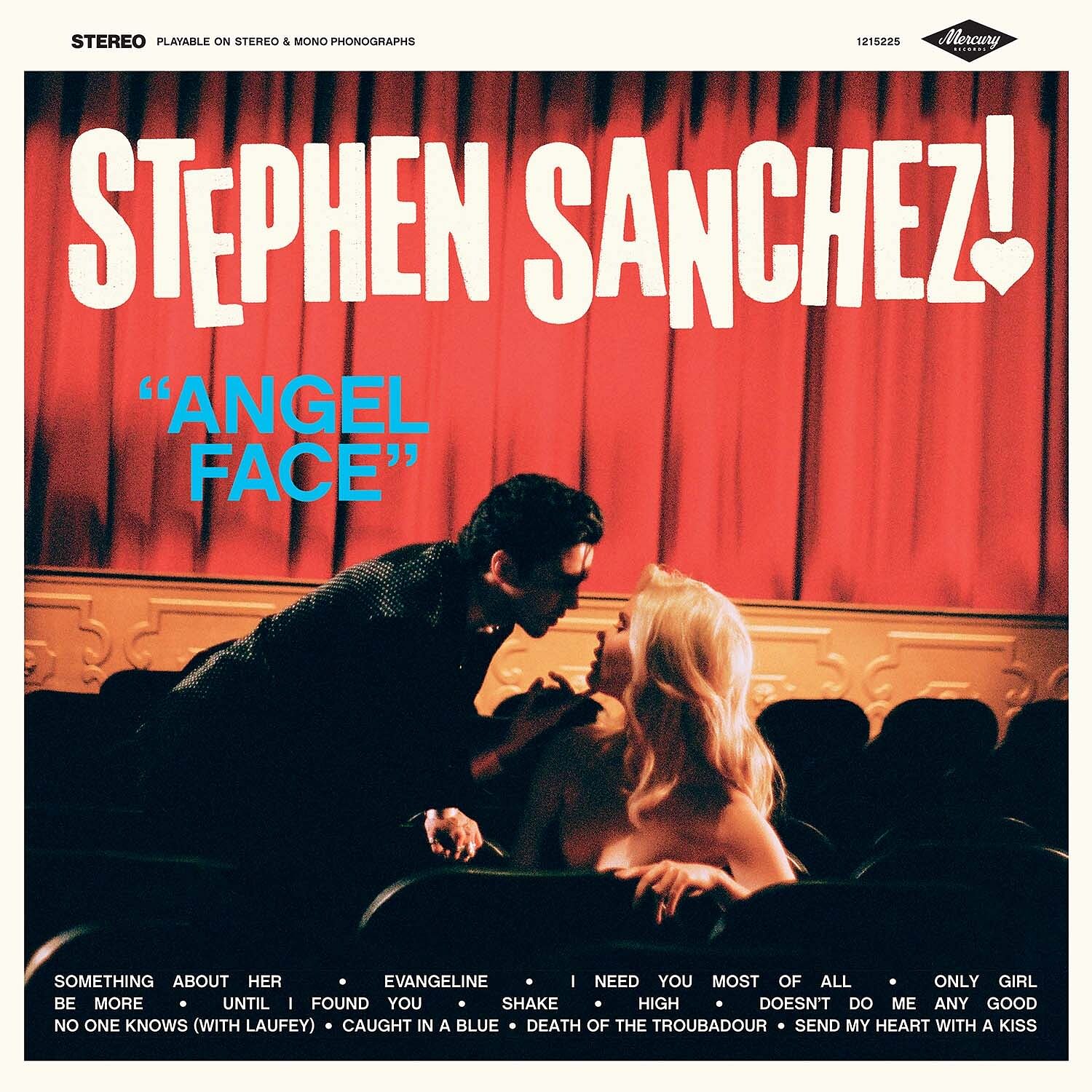 It's definitely arguable that midway through one of the most anticipated live sets of all time isn't the point to be introduced to the British public. Even the youngest and most chronically online of those gathered in front of the Pyramid Stage for Elton John's home soil finale (anecdotally, at least) recognised little more than the viral snippet of 'Until I Found You', Stephen Sanchez's only Top Twenty single. It's unfortunate, then, that debut full-length 'Angel Face' ultimately, too, fumbles as an introduction. His voice is stunning, a far-reaching, emotive vibrato evoking Roy Orbison that keeps the often surface-level nature of his lyrics from reaching full saccharine. And when paired with the Phil Spector drums and Joe Meek 'oohs' of 'Evangeline' or the Brill Building sound of 'I Need You Most Of All' – it's magic. 2020s recording technology giving a crystal-clear voice to 1950s melodies, channelling the era's staged melodrama so effectively that his believability is irrelevant. Then, just as one might wonder if 'Shake' is too on-the-nose a rock'n'roll revival track title, comes 'High', which sees Stephen's croon shift a gear… right towards Alex Turner's. Similarly, 'Doesn't Do Me Any Good' sounds as if AI has taken a handful of Harry Styles' slowies ('Sign Of The Times', 'She', 'Woman') and spat out a track that could be a whole other person. One can never blame an artist for wishing to reject pigeonholing – maybe halfway through an album isn't the place to do it.
Featuring King Gizzard & The Lizard Wizard, IDLES, Tkay Maidza, Sleater-Kinney and more.