Album Review
Taylor Swift – Midnights
4 Stars
Her lost nights are pulled together through a sound that lands somewhere between intimacy and soft pop production.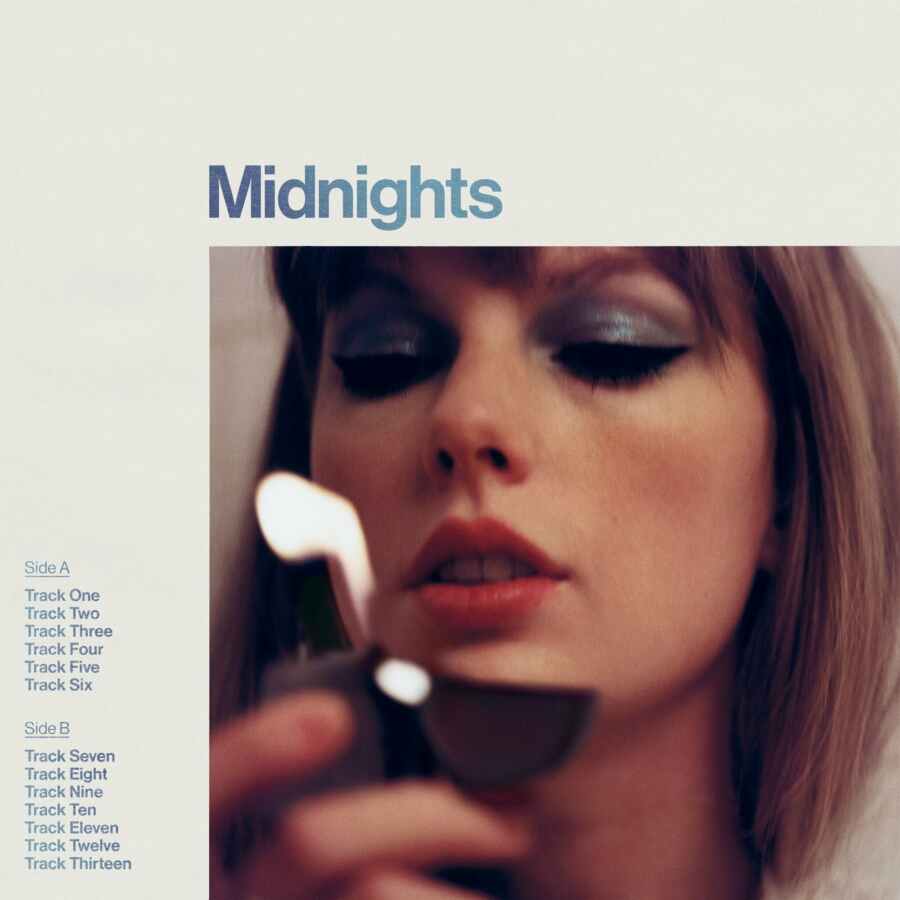 Even with nine albums under her belt and a throng of new fans enticed by the brooding wilderness of her 2020 double-header 'folklore' and 'evermore', Taylor Swift is kept awake at night. Some reasons resonate widely, packing 'Midnights' full of deep-seated self-criticism and insecurity. Some less so, as she sings of hypothetical daughters-in-law killing her in her sleep for the inheritance. Taylor is certainly self-aware, unafraid to step back from the realities of superstardom and living life in the spotlight. "They're bringing up my history," she states on 'Lavender Haze' as part of an attack on a lack of privacy. The irony that 'Midnights' then paints Taylor's inner demons so intricately is not lost.
Sometimes it's a little clumsy; a rare criticism considering Taylor's mastery with words. Describing snow at the beach as "weird but fucking beautiful" on the Lana Del Rey-featuring track of that name feels like it's lacking some of her usual finesse, yet quickly becomes representative of the conversational nature of 'Midnights'. In keeping with the record's theme - thirteen tales of individual sleepless nights - it's arguably her most candid release to date. The lost nights are pulled together by the overwhelming insecurity Taylor has faced in both happiness and sadness, told through a sound that lands somewhere between the intimacy of her 'folklore' era and the pop production of '1989''s softer moments.
Jack Antonoff's fingerprints are easy to spot. The producer layers Taylor's intimate stories with electronic drums that push certain moments to understated crescendos. The second half in particular ups the ante, as 'Question…?' stops just short of all-out pop, and 'Vigilante Shit' shifts Taylor back to 'reputation''s R&B inspiration. It's here that 'Midnights' cements two very different characters, one that both longs for and romanticises companionship, and another that celebrates independence. "I polish up real nice," she affirms on 'Bejewelled', a moment of defiance, confidence, and self-love. It underpins a record that paints a picture of Taylor's heartbreak and self-worth in the spotlight but finds enough common ground in spiralling night-time memories to take fans with her.