Album review
Teen Suicide - It's the Big Joyous Celebration, Let's Stir the Honeypot
3 Stars
The Maryland clan haven't left any path untrodden in their tenure as Teen Suicide.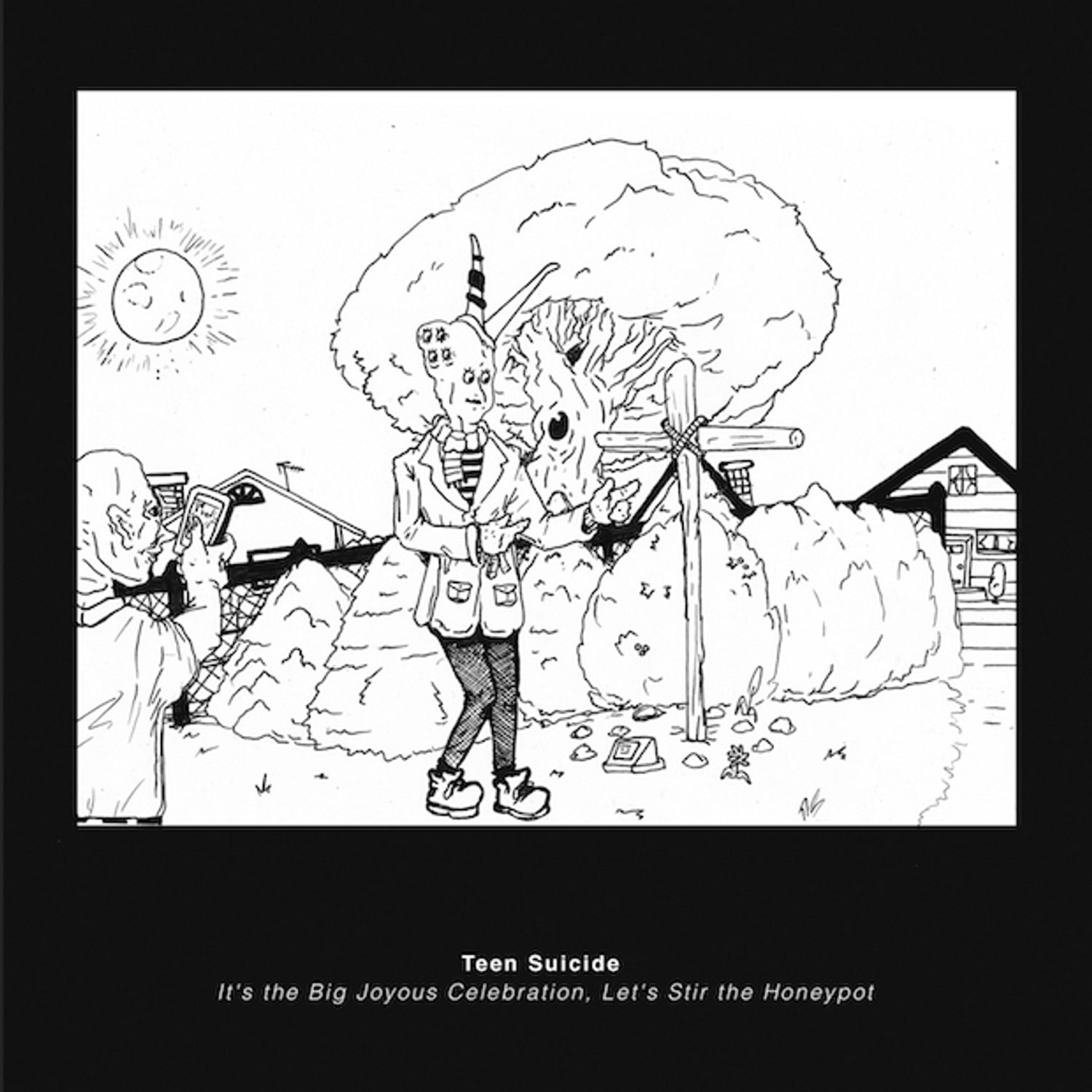 Teen Suicide have said that their new album is set to be their last. Their Bandcamp page carries the message: "Signed to RFC. Changing our band name when our contract is up." If this proves to be true, the completely bonkers number of styles, influences and handbrake turns crushed into its twenty six songs make certain the Maryland clan haven't left any path untrodden in their tenure as Teen Suicide.
If album names are anything to read a record by, 'It's The Big Joyous Celebration, Let's Stir The Honeypot' sets itself up to be a great deal lighter and breezier than its predecessor 'i will be my own hell because there is a devil inside my body', and the scrappy alt-pop of 'Alex' and 'Pavement' act as light relief amongst an album with a migraine-inducing number of twists and turns.
It's these turns that take Teen Suicide away from the lo-fi alt-rock of their Run For Cover contemporaries that prove the most engaging, with the auto-tuned vocals of 'Wild Things Run Free' showing itself as a genre-bending triumph, and the ecstatic club-driven 'The Stomach Of The Earth' as glorious as it is unexpected.
Teen Suicide's final act is nigh-on impossible to categorise or fully digest, and its nature and length makes it at the same time a difficult listen, but one that brings rewards of all different kinds across its running length.
'…Let's Stir The Honeypot' is sure to be far from the last album the members of Teen Suicide produce, if only under different names, and the amount of wonder and promise contained in its seventy minutes presents an infinite number of paths for them to head down next.
Featuring James Blake, Romy, Marika Hackman, yeule and more.