Album Review
William Doyle - Great Spans of Muddy Time
3-5 Stars
What is constant are its dazzling, spontaneous qualities.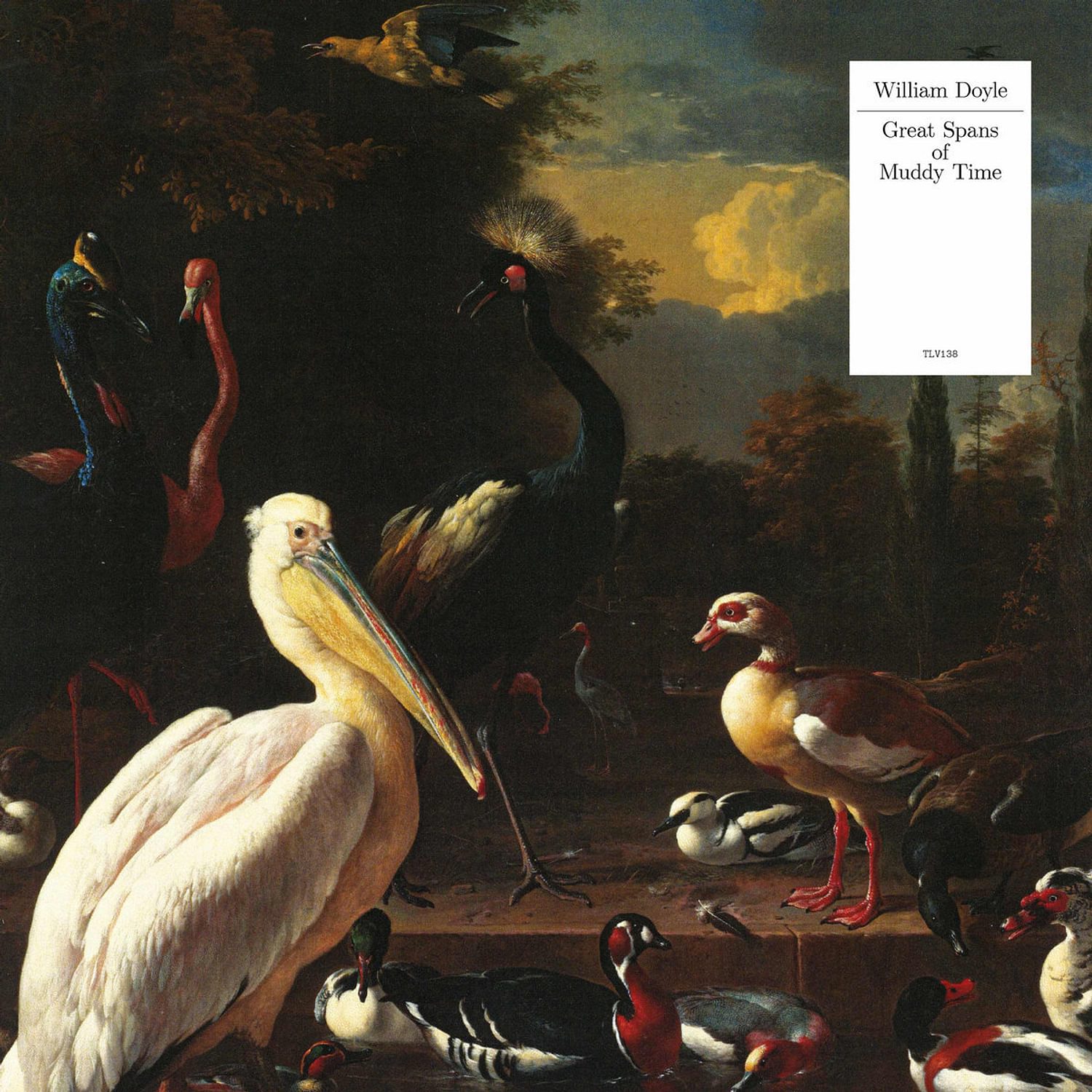 Taking a 17th Century oil painting by Dutch renaissance master Melchior d'Hindecoeter as its artwork, and a lofty metaphor for depression as its title - a quote from Gardeners' World presenter Monty Don, of all people – 'Great Spans…' appears at first glance every bit the artistic statement you'd expect from William Doyle. The sombre strains of opener 'I need to keep you in my life' fit this bill, suggesting the heavy period of introspection and therapy involved in the album's inception. And yet, hiccups in the recording process – a hard drive malfunction and the loss of several pieces – encouraged a more improvisational, hotchpotch record. There's his placid brand of retro-leaning synth-pop, recalling the quirks of early Eno or the slickness of the Pet Shop Boys, populated with lyrics that read like beleaguered confessions to a therapist: "A terrible time in my life…diffuse and empty inside", ('Theme of Muddy Waters'). On the other, scattered throughout the darker reaches of the record, is a collection of glitchy, brooding, instrumentals, where we find him at arguably his most accomplished. His cerebral electronica might be awash with tranquil gorgeousness ("(a sea of thoughts behind it") or pulsating with serrated horror ("shadowwalking "), but what is constant are its dazzling, spontaneous qualities. What 'Great Spans…' may lack in coherence, it makes up for with occasional moments of sheer beauty.
Read More
Featuring James Blake, Romy, Marika Hackman, yeule and more.