EP Review
King Princess - Make My Bed
4 Stars
Four of the brightest, smartest pop songs to be released so far this year.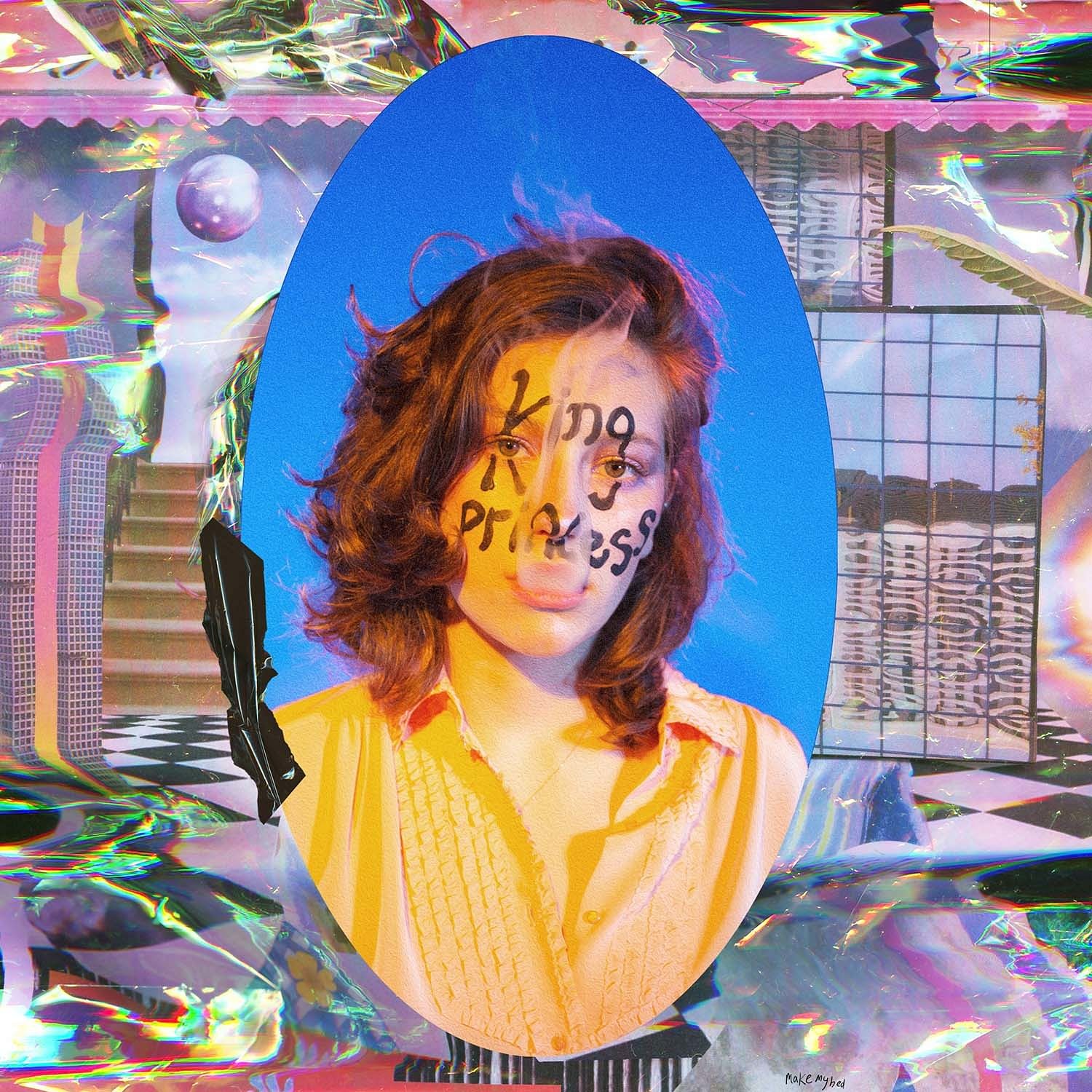 "Did you mean it when you said I was pretty?" asks King Princess, aka Brooklyn-born, LA-based musician Mikaela Straus on '1950'. It's a simple moment; one that slips subtly into the song, but holds the power to wreak total devastation. Really, the potency of that one line is reflective of the 'Make My Bed' EP as a whole - a record full of moments like this that make it astonishing that this is only the 19-year-old's first release.
The whole thing begins with the unassuming title track. A gentle crackle fizzles beneath an aimless hum and a single piano note, before layers of Mikaela's voice echo around each other, sombre piano chords, and a soothing drone. It's a fragmented introduction that feels like we've caught her getting ready to welcome us into her world, almost there but not quite. Spartan and impactful, by the time she gets to the brief song's last lines ("And our hearts break / 'Cause I got lost / I'm awake, making my bed"), you're the one who's ready - ready to dive deep into whatever comes next.
Happily, what that is is four of the brightest, smartest pop songs to be released so far this year. 'Talia' is an addictive, pulsating wonder that likens a bad break-up to mourning someone's death ("I think I dug a thousand graves, Talia / I hope you're happy anyway"), and the chorus' opener of "But four drinks I'm wasted" begs to be yelled with all your might when you inevitably use the song as therapy after your next romantic disaster. 'Upper West Side' is elegantly snarky, while 'Holy' shudders both with thudding beats and desire. The aforementioned '1950' takes the piano ballad blueprint and effortlessly updates it for the magpie sensibilities of the digital generation, and uses queer history and the illicitness of the LGBTQ community showing their sexuality in the past to depict a growing love.
Some might have you believe the teen musician is already blowing up because of a Harry Styles Twitter mention and a Mark Ronson co-sign (she's the first artist signed to his label, Zelig). They'll have helped, but these songs are strong enough to have gotten King Princess here on her own, and she's only just getting started.
Read More
Featuring James Blake, Romy, Marika Hackman, yeule and more.