EP Review
Nancy - Mysterious Visions
4 Stars
A deliberate, colourful mess.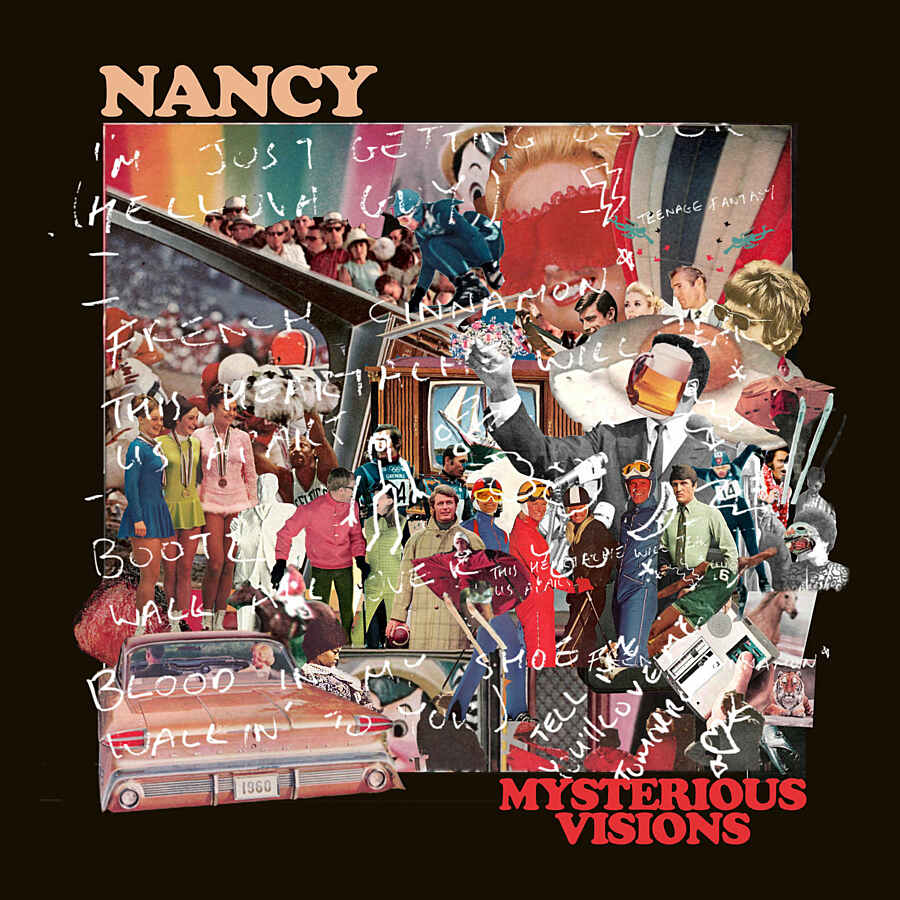 Aptly self-described as "punk cabaret", 'Mysterious Visions' is a garish pop-art collection of soaring synths and disorientating distortion. Nancy takes the American myth and twist it at their own will. The result is wonderful: a deliberate, colourful mess.
They're daring - there's no two ways about it. Who, in their right mind would be so bold as to cover namesake Nancy Sinatra's notorious 'These Boots Are Made for Walkin'' on their debut EP? Nancy, of course. It hits you in the solar plexus, with its grinding, livewire guitarwork and snotty vocals. It's charged with unstoppable energy. Nancy looks through her rose-tinted, warped lens again in 'Blood in my Shoe (Walkin' to You)'. A thumping country rhythm, acoustic strums and harmonising backing vocals seem far away, as if it they are blaring through a jukebox in a diner.
When Nancy is done toying with a distinct, American sound, she can stray into dream-pop territory. 'Try to Take Time' has the hammock-swinging pace of Mac DeMarco, smothered in fuzz and disillusionment. The psychedelic grooves of 'Teenage Fantasy' are amplified and expansive: a galaxy all of its own. A breezy choir in the chorus sets this track alight, demonstrating Nancy's gift to create music of cinematic proportions. The EP's closer, 'I'm Not Getting Sober, I'm Just Getting Older (Helluva Guy)' gallops ahead, its chorus shooting off in all directions like a misfiring gun.
It's impossible to be bored of 'Mysterious Visions'. It's like a kaleidoscope: vivid and ever-changing. Nancy has her sight set on style rather than trying to conform to a genre, and her sound is all the richer for it.