Album Review
Paris Texas - Red Hand Akimbo
4 Stars
You wouldn't dare second guess where the duo's imagination might stray next.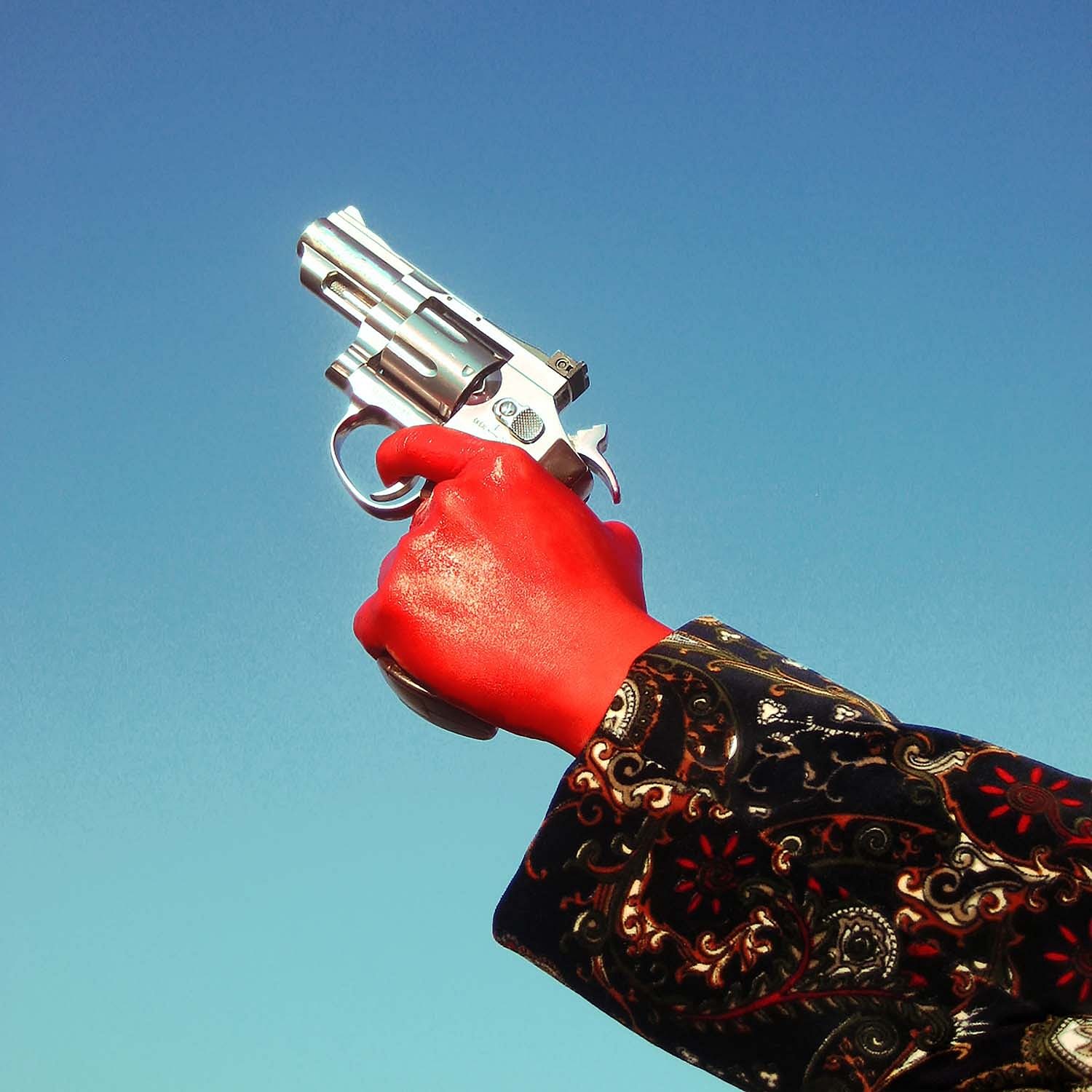 Strung together by skits narrated by the sort of wayward voice normally reserved for a silk smoking jacket-ed horror film baddie, 'Red Hand Akimbo' - the follow up to Paris Texas' critically-acclaimed spring project 'BOY ANONYMOUS' - goes a good way to pushing forward the LA duo's burgeoning mythology. Self-referencing, tongue-in-cheek playfulness is the order of the day, whether it's eye-rolling at the puzzlement over their stylistic choices on opener 'Dr. Aco's Miracle Bullets' ("N****s can't tell if it's rock / Can't tell if it's rap, I walk in between") or reserving 30-second closer 'Epilogue' purely for a spoken word buddy movie-style outro ("This is where we leave our two heroes / Two boys ready for life, ready for adventure…"). The project of friends Louis Pastel and Felix, the cinematic, wonderfully overblown framing of 'Red Hand Akimbo' works because the content within it is equally as unapologetic. If 'Dr. Aco…' is correct and certain factions of the world are still scratching their heads at the band's genre smash, then Paris Texas couldn't give two hoots about appeasing them; that track is underpinned by the kind of gnarly, repeated guitar riff that wouldn't sound out of place on a Deftones mosher, while the pair trade verses that barrage you with an edge-of-seat stream of consciousness.
N.E.R.D might not be the most 2021 reference to throw out there, but there's undeniably something of their influence to 'girls like drugs' (a nod to the addictive nature of the opposite sex rather than, thankfully, anything more troubling…); 'RHM' slows the pace with an overdriven guitar line that pits it in the cross-section between emo and rap, while 'BULLSEYE' pulls everything in again, streamlining down to a drumbeat even Meg White would think was simple as Felix's vocal takes on the dextrous legwork. There's so much personality across 'Red Hand Akimbo', you wouldn't dare second guess where the duo's imagination might stray next.
Read More
Featuring James Blake, Romy, Marika Hackman, yeule and more.