CMAT is the cover star of DIY's August 2023 issue!
Our bumper summer issue also features The Hives, Paris Texas, Mae Muller, Genesis Owusu and loads more!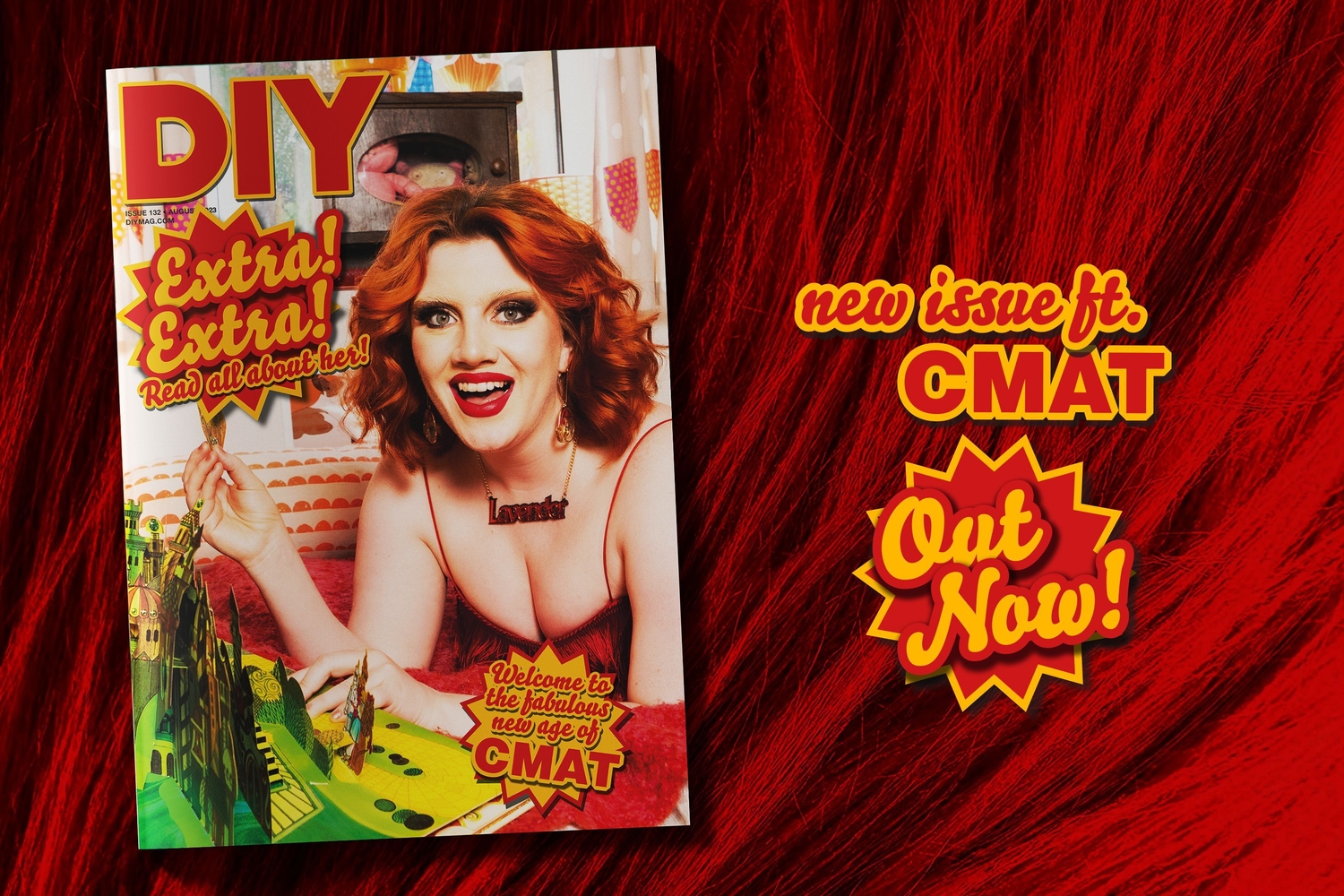 Whether it's Dolly Parton, RuPaul or fried chicken legend Colonel Sanders, CMAT has spent the better part of the past three years building her camp musical world magpie-style; just one of the reasons we here at DIY are such big fans. So, as the singer gears up to release her fabulous second album 'Crazymad, For Me', we're thrilled to invite her to our cover for the first time to dive into its ambitious confines.
"Objectively, I know that this second album is probably going to be the best album I ever make," says Ciara Mary-Alice Thompson in our cover feature. "I think it's the best collection of songs, and they're really instinctive, and it's about something really real and raw and quite simple, so on some level I think it's gonna be the one that everyone likes the most. I wanted to make something that people could say was objectively really good. I don't know how close someone like me can get to the George Michael thing of being omnipresent, I obviously can't get anywhere close to that, but I'd like to think this would be my version of an attempt at doing something big: that's why I'm excited."
In our jam-packed August issue, we also delve into the genre-bending world of Paris Texas, learn a little more about the demise of The Hives' mysterious founder and why they're remaining resolutely immature, and invite good pals Jamie T and Willie J Healey for a cuppa to chat about the latter's new album, 'Bunny'.
Elsewhere, Eurovision entrant Mae Muller talks defying expectations on debut album 'Sorry I'm Late'; Royal Blood discuss controversy and viral moments, and we dive deep into Genesis Owusu's road to world domination. Plus, we've got the goss on an impending second album from Leeds heroes Yard Act, following on from the runaway success of their debut LP, 'The Overload'.
There are also chats with some of our favourite rising artists - Dumb Buoys Fishing Club, cumgirl8, Shelf Lives and Mae Stephens, we're looking at you - and live reports from festival fields (or airport hangars) across the continent.
Just click the order button below to grab a physical copy of the mag (or browse to your heart's content via our online shop), or start reading online through Issuu now!
Read More
Featuring James Blake, Romy, Marika Hackman, yeule and more.