Have You Heard?
Let's Eat Grandma - It's Not Just Me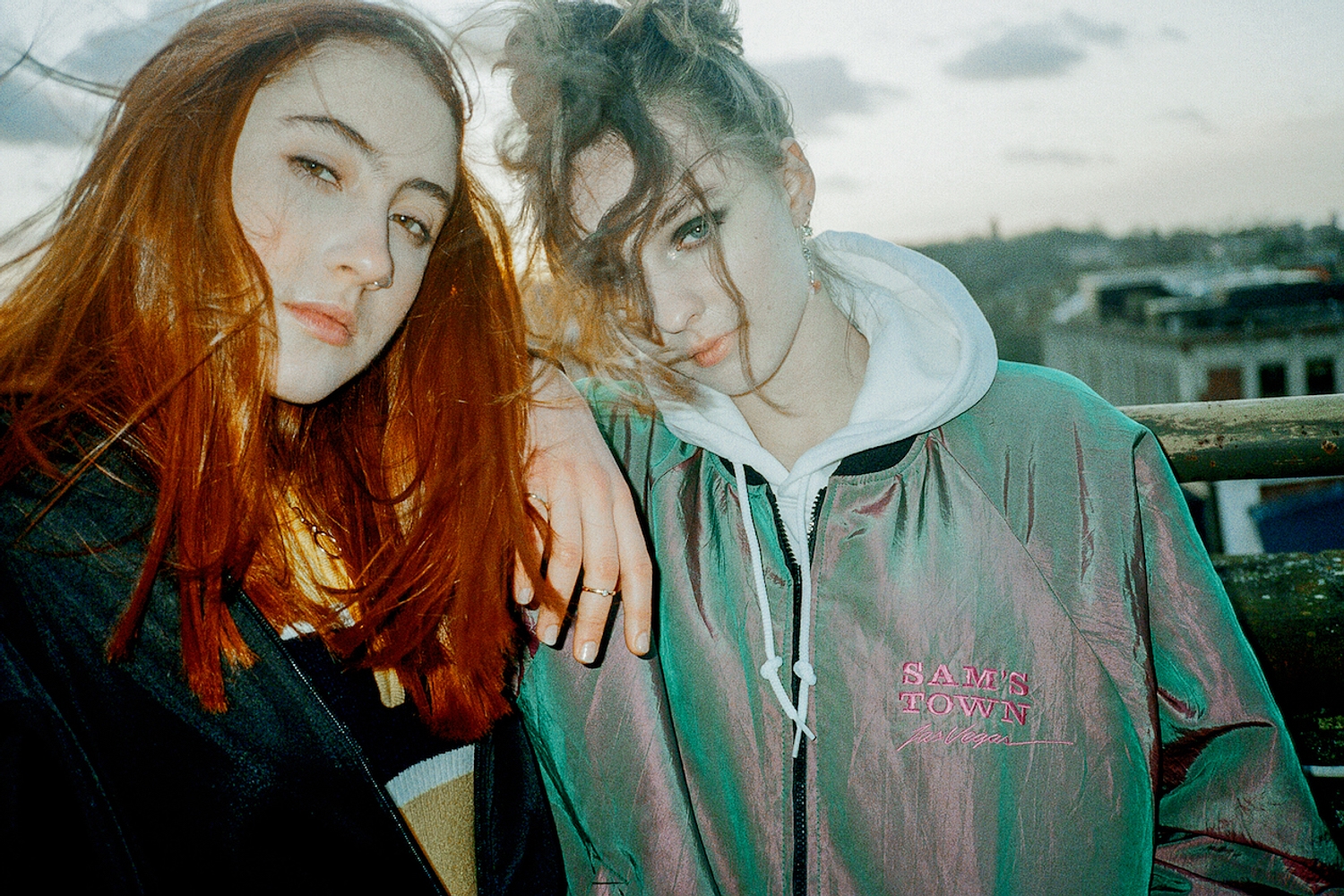 A superb, euphoric step forward from the duo.
On 'Hot Pink' and 'Falling Into Me', the first two tracks from Let's Eat Grandma's second album 'I'm All Ears', the Norwich-based duo presented a new, hyper-modern twist on the weird, swirling pop of their debut album 'I, Gemini'.
Most importantly, though, they saw Rosa Walton and Jenny Hollingworth prioritising the core of the songs themselves, where 'I, Gemini' often felt bogged down by its own weirdness and flowery arrangements.
For all of 'Hot Pink' and 'Falling Into Me"s promise, though, it's new cut 'It's Not Just Me' that sees them truly come good. As with 'Hot Pink', the track is produced by SOPHIE and Faris Badwan of The Horrors, who add significant sheen to the track, while stopping short of overdoing it, as the former's signature plasticky synths threatened to do on the slightly saturated 'Hot Pink'.
'It's Not Just Me' skips along with a headstrong, persistent momentum, cutting through the awkward denial of an inevitably blossoming romance on both sides, taking one for the team by just coming out and saying it. The revelation the song depicts is also extremely relevant for the band themselves: it sees them breaking through to a whole new level. As if to ramp up the feeling of a barrier being smashed down even further, the chorus is set over a euphoric, sharp synth line that defines the track.
Trading off verses between them, the track also sees Rosa and Jenny forming their own, separate identities - where previously they've presented themselves as a two-headed but one-dimensional force - and bring far more to the table as a result. Rosa's cleaner, breathy vocals helm the first verse, while Jenny's follow-up brings more edge, with a vocal twang that sets the two apart. Diversifying and writing their best songs to date, 'It's Not Just Me' is a superb step forward.