Live Review
Alvvays, KOKO, London
8th September 2017
The wide smiles don't stop all night on the day 'Antisocialites' is released.
There are always smiles all around the Alvvays camp, but tonight is extra special. The Toronto four-piece released their excellent new album 'Antisocialites' a mere twenty hours ago, and are greeted with a jubilant sold-out crowd at their biggest UK headline show to date to host quite a release party.
'Antisocialites' is still settling in for many in attendance after one or two listens (if any), but once album highlight 'Saved By A Waif' opens the set, its gorgeous, irresistible vocal harmonies have everyone on side. They're not done any harm by choice of support band either.
South London six-piece ALASKALASKA more than do their bit at the sober hour of 7.30, opening things up with a wildly exciting half an hour of jazz-flecked art-pop. Their pair of debut singles - 'Bitter Winter' and 'Familiar Ways' - open up the set, but it's recently-released track 'Patience' that really connects, building in waves before a sharp sax solo incites a few unexpected, joyous dance moves from the front rows. Stepping up to their biggest stages yet with ease and huge smiles and giggles all around for good measure, it's an incredibly exciting start to proceedings.
Barely anyone in the crowd tonight has heard the majority of the songs Alvvays debut from 'Antisocialites' tonight, but it proves no problem on two fronts. Firstly, the crowd are wrapped around the bands' collective little finger, whooping and letting out giddy screams at their every move. And secondly, the songs from album two are brilliant enough to feel like classics from first listen.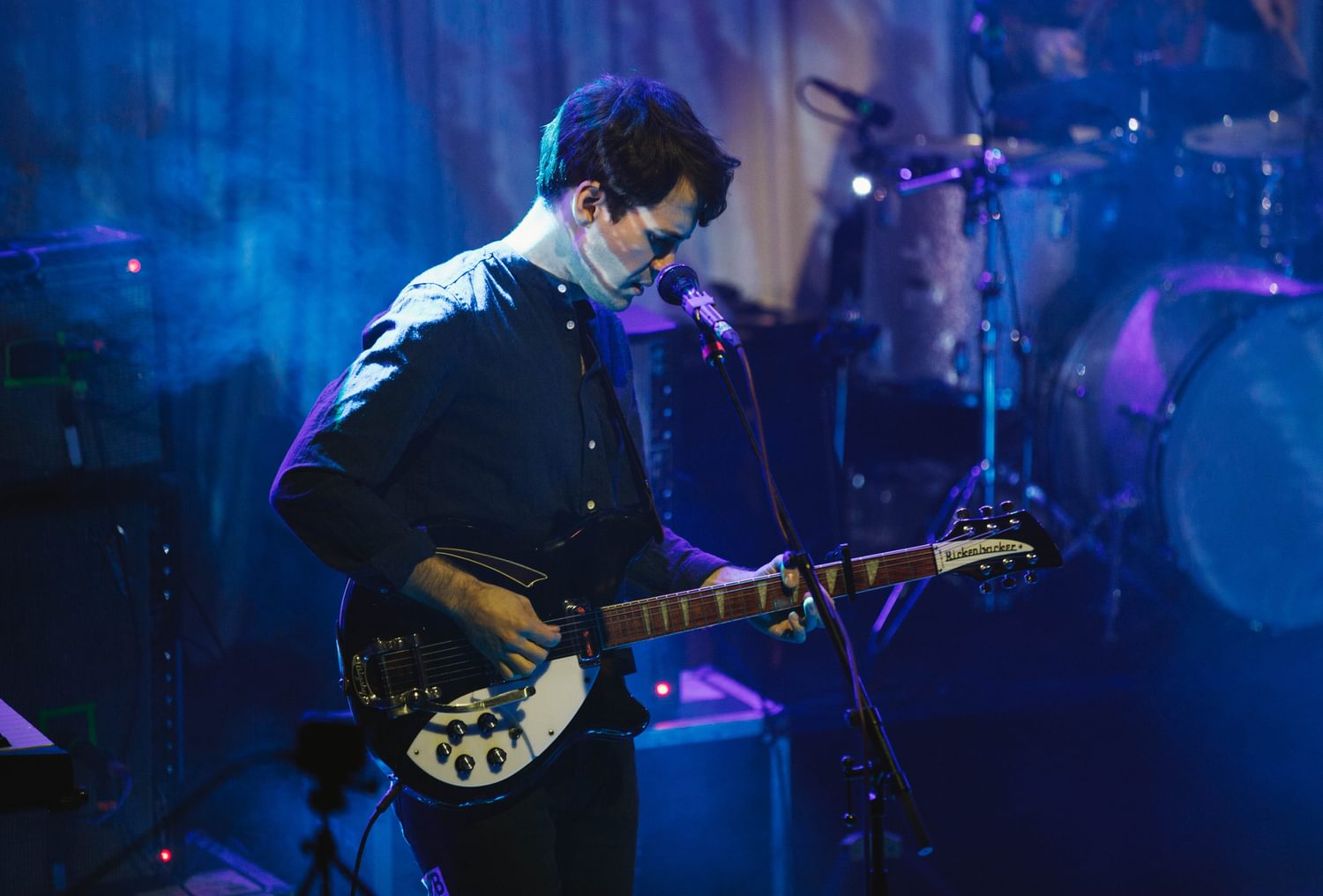 'Adult Diversion' is an early oldie to sate a packed KOKO, but there's no real need - 'In Undertow' is already received with as much adoration as tracks from the band's debut, and even 'Lollipop (Ode To Joe)' - released a mere two days ago - is already yelled back at them. It's quite an astonishing reaction, and a testament to just how special Alvvays are to so many.
'Antisocialites' highlight 'Your Type' - a sugary-sweet pop song that rolls along at a pace and is probably the catchiest song the band have ever written - falls into a trio of well-loved hits from 'Alvvays', culminating in their ever-brilliant calling card, 'Archie, Marry Me', the singalongs in which make an unavoidable grin burst out across vocalist Molly Rankin's face.
'Dreams Tonite' and 'Party Police' bring more swaying and whooping before the band close with a cover of 'Trying To Be Kind' by The Motorcycle Boy. The only downer of the day, Molly tells the crowd, is that she finally changed into a new pair of shoes she'd been saving all tour earlier in the day, only for a bird to do its business all over them almost immediately. If that's the only gripe they have though, finishing up a sold-out show that serves as a wonderfully joyous introduction to their new album, then Alvvays are doing just fine.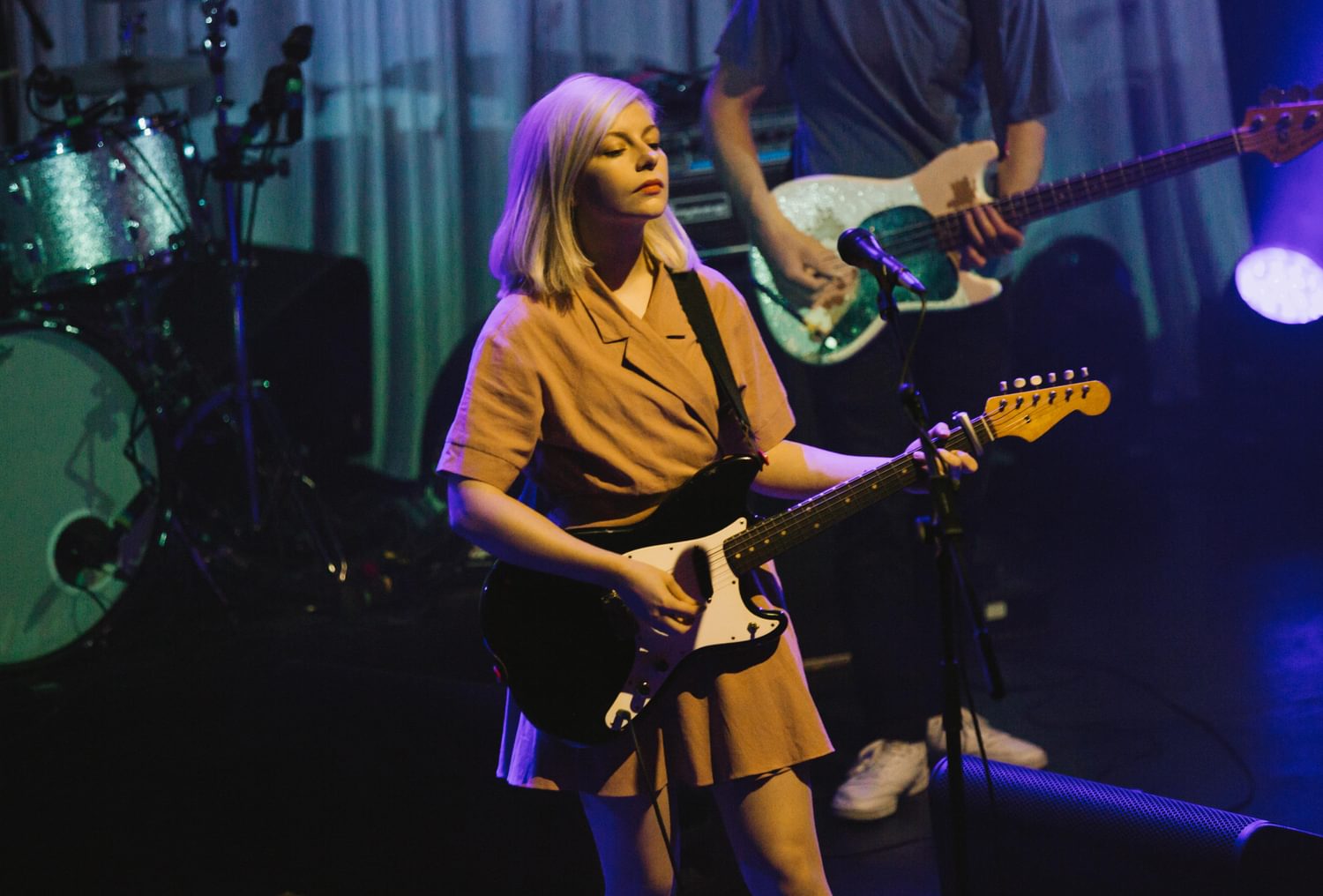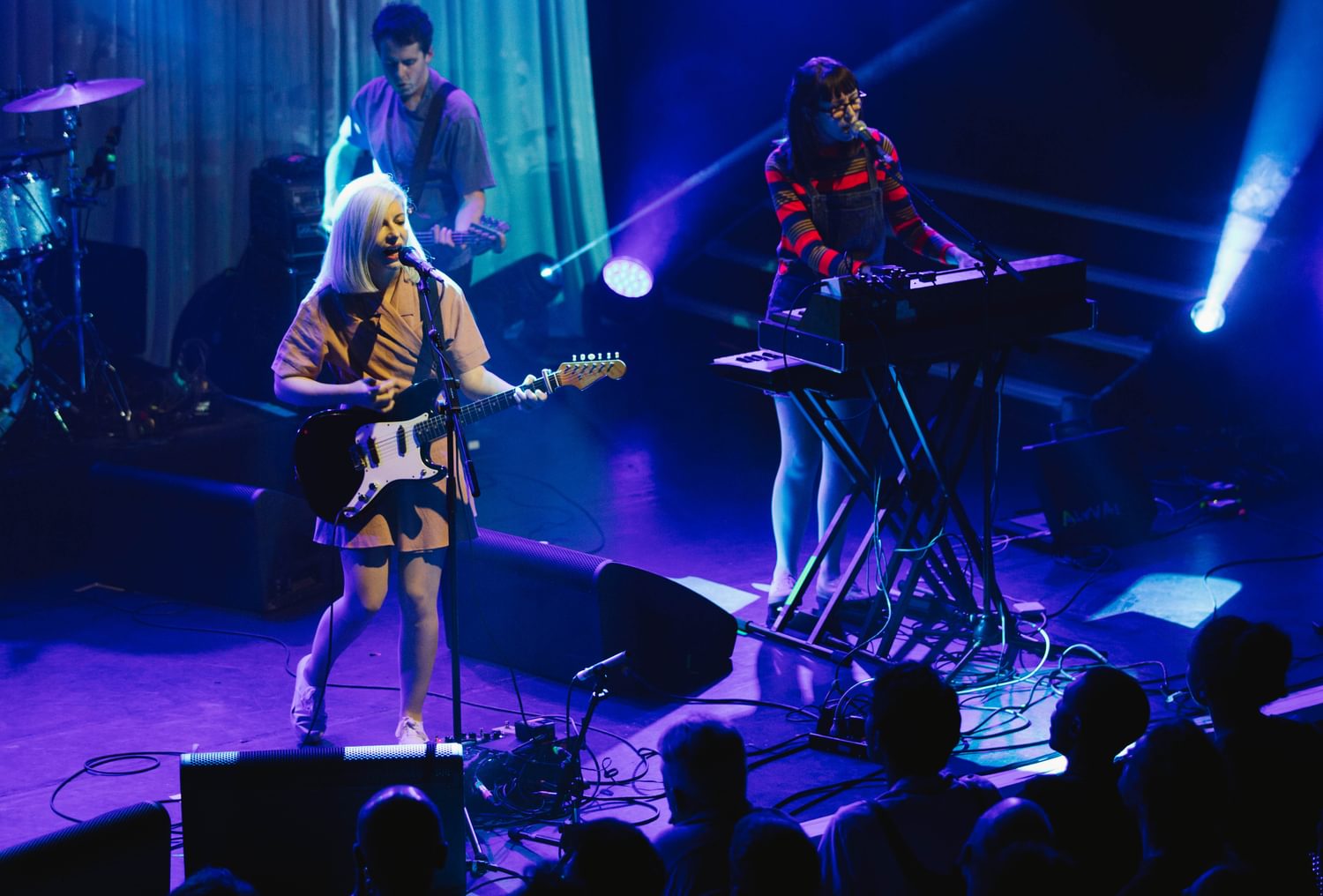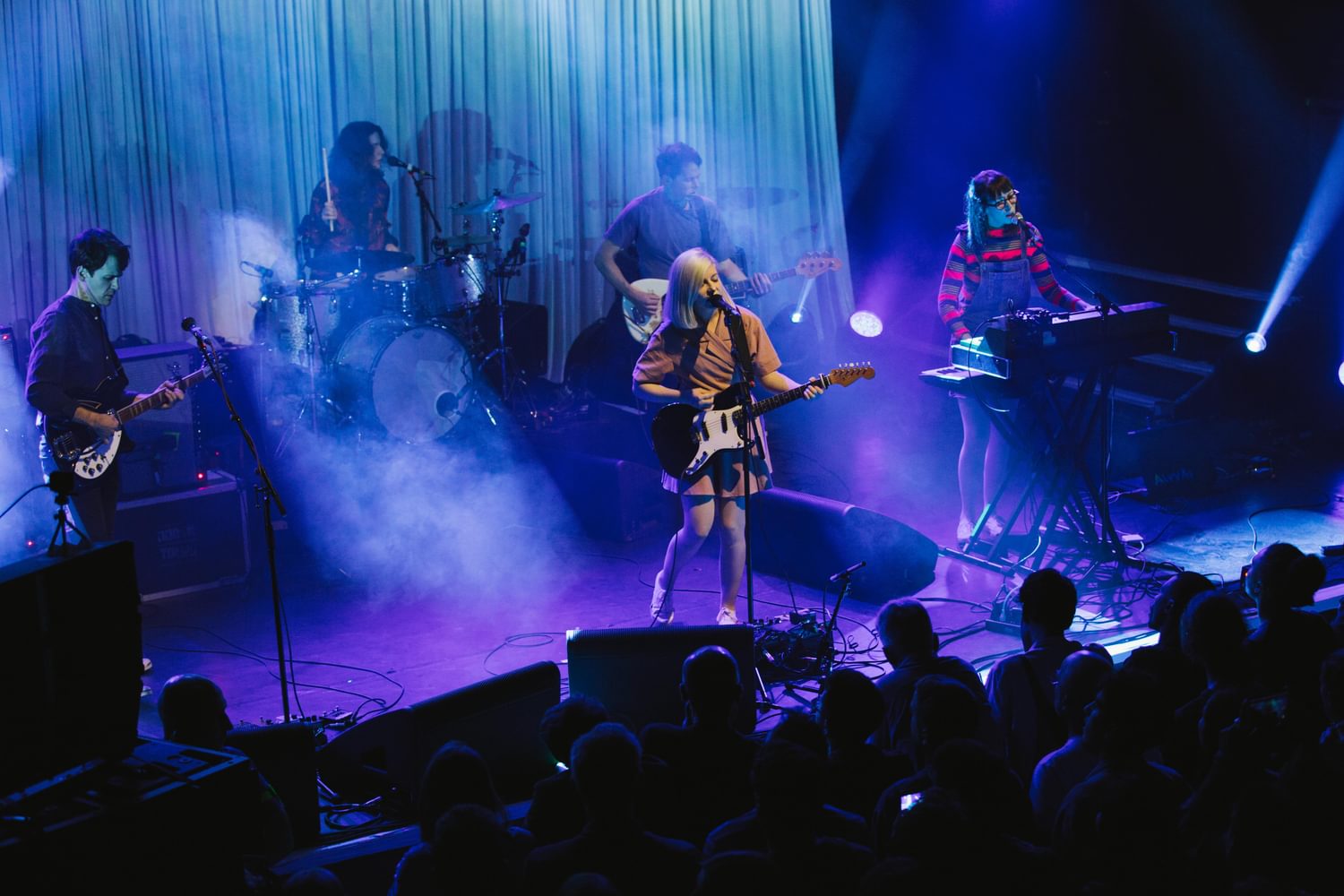 Photos: James Kelly / DIY
Read More
Popular right now
Featuring James Blake, Romy, Marika Hackman, yeule and more.