Festivals
Citadel Festival 2017
16th July 2017
Wild Beasts, Laura Marling and Maggie Rogers also shone in the Hackney sunshine
If there's one band that know a thing or two about putting on a live show, it's Foals. Having spent their formative years throwing legendarily messy house party gigs, they've grown big without losing any of the passion and power; anyone that's seen frontman Yannis Philippakis hurl himself off an eye-wateringly high speaker stack in the past few years can attest that 'restrained' is not a term in the quintet's arsenal.
So, in the second summer of shows in support of last year's gargantuan LP 'What Went Down', and playing their only UK festival gig of the year, it's unsurprising that the group have a few tricks up their sleeves. Speaking to DIY before the event, Yannis acknowledged the need to "mix things up". "Because there isn't a new record out, we wanna give something different to the people who've seen us play before to make it worthwhile," he noted. Do they come good on their promise? Of course they bloody do.
But before Foals unleash their own personal apocalypse on Victoria Park, there's a whole host of other delights to soak up across Citadel's stages.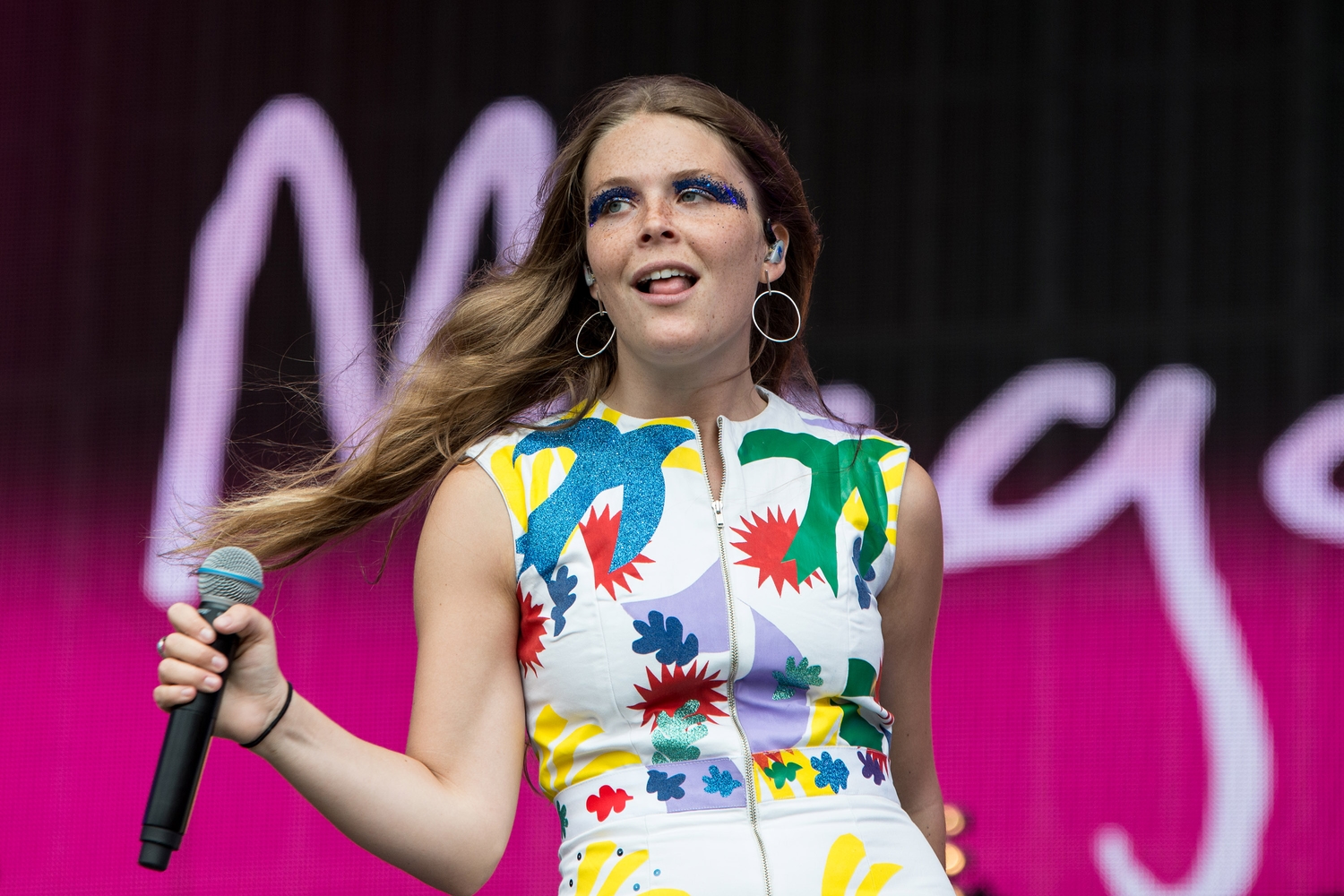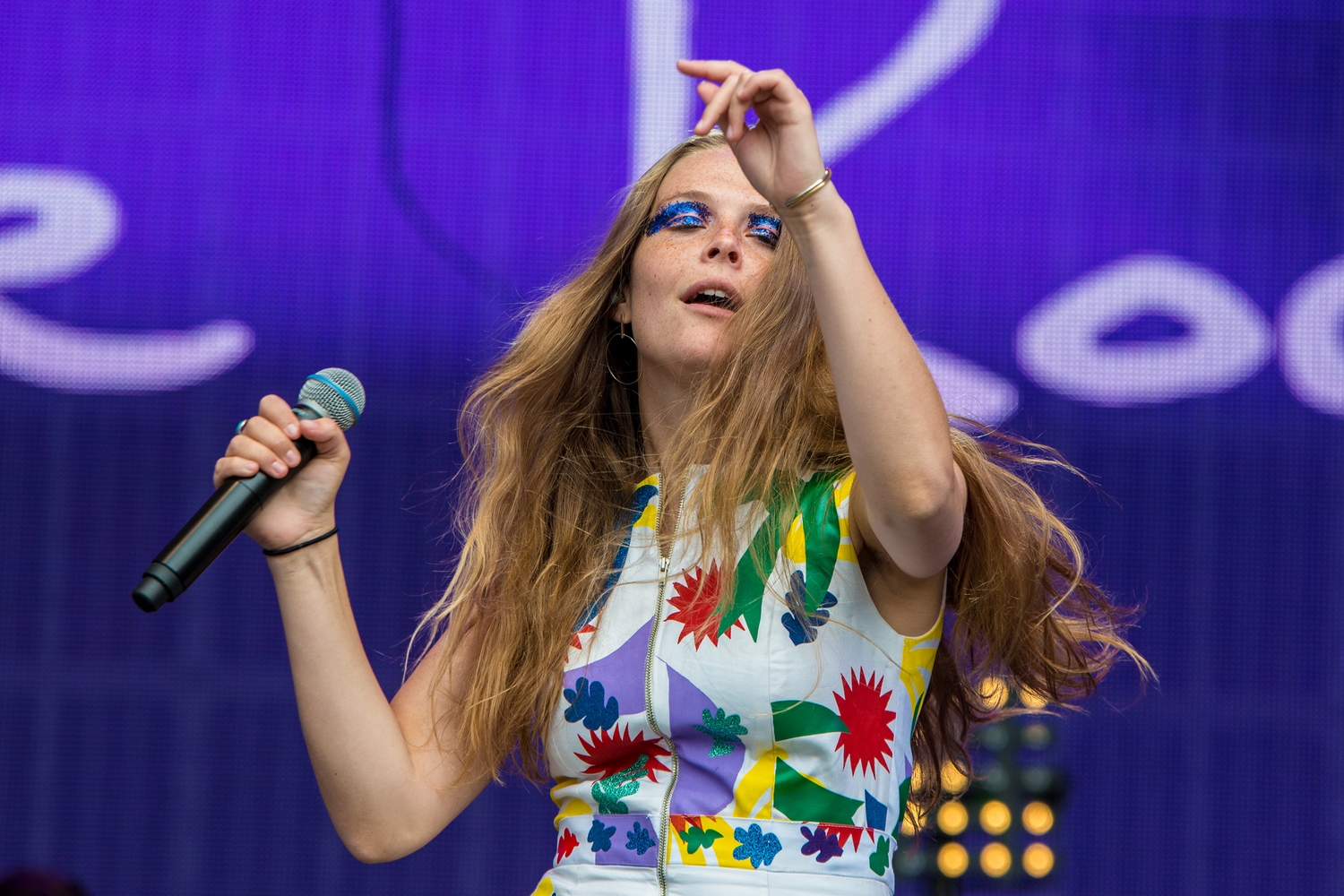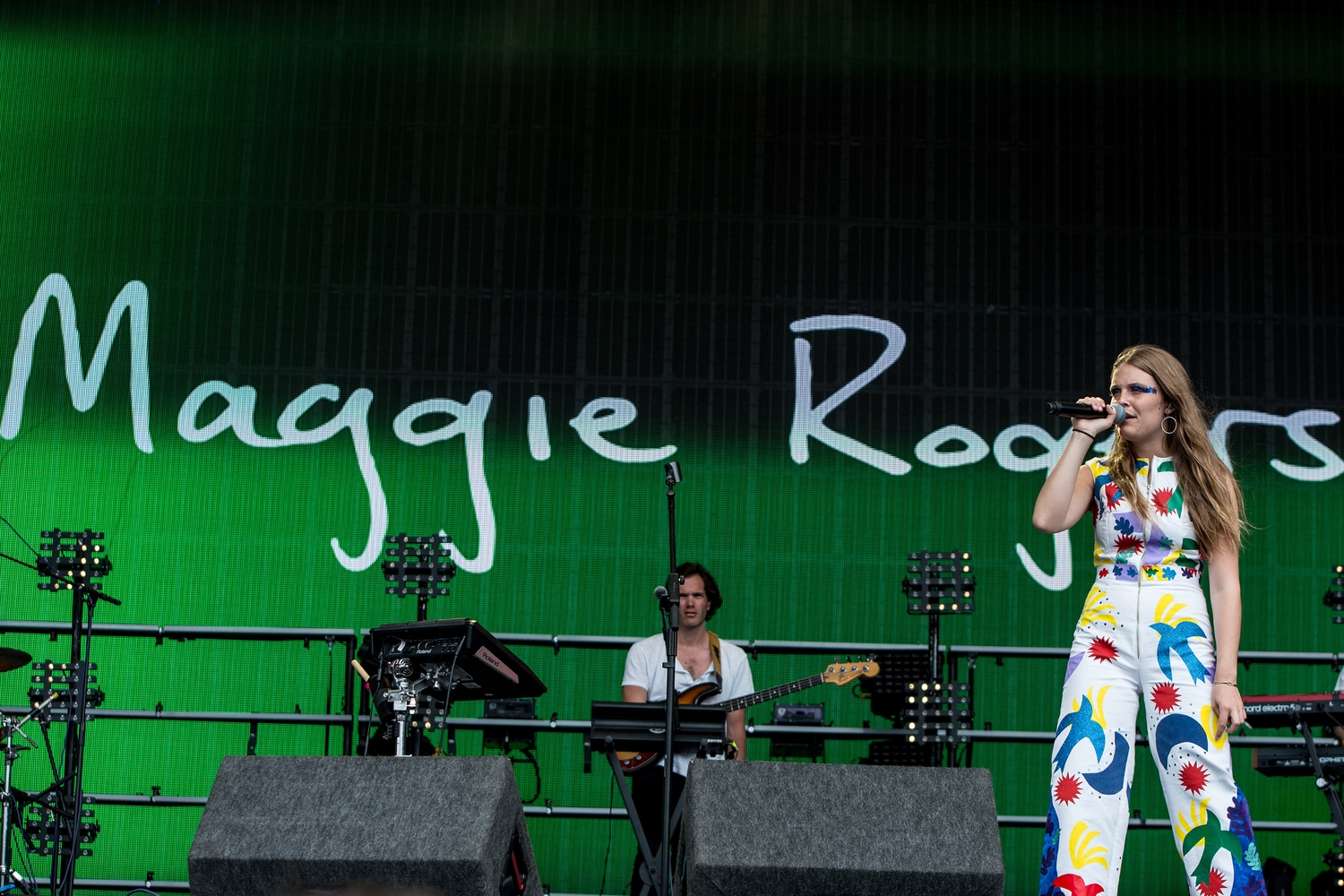 If there's an award for Most Excited To Be Here (hell – let's just instigate it now), then Maggie Rogers takes the crown by a country mile. Bounding around the main stage in the blazing afternoon sun, the American singer barely stands still for more than a few seconds – running up and down the photopit, high fiving members of the crowd and belting out recent single 'On and Off' while standing on the front barrier. "I'm very new to the main stage. There's so much space and my adrenaline just wants to go crazy," she gushes by way of explanation. By a closing rendition of 'Alaska', Maggie's infectious enthusiasm has taken over the whole field.
Over in the stretched-to-capacity Jagerhaus, Oxford rock'n'roller Willie J Healey has a queue snaking down the field to hear the lilting likes of recent single 'Would You Be', while on the Communion stage, Nadine Shah is conjuring up an entirely different kind of spell. Dedicating the set to Jo Cox and all the working mothers in the crowd, she's a next generation PJ Harvey – mixing the political and personal, and draping it all with the kind of brooding, hefty lung power that makes Anna Calvi look like Wee Jimmy Cranky.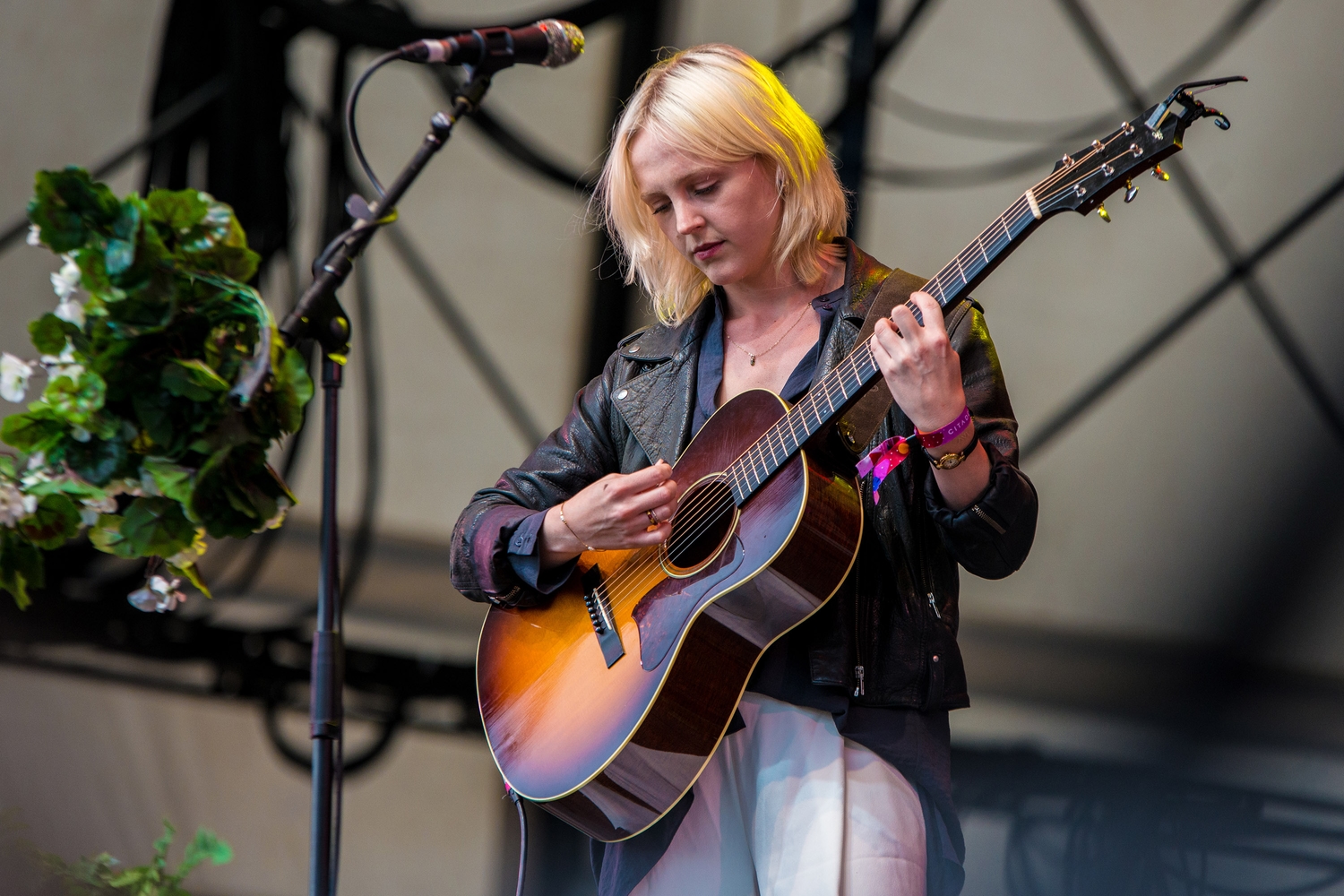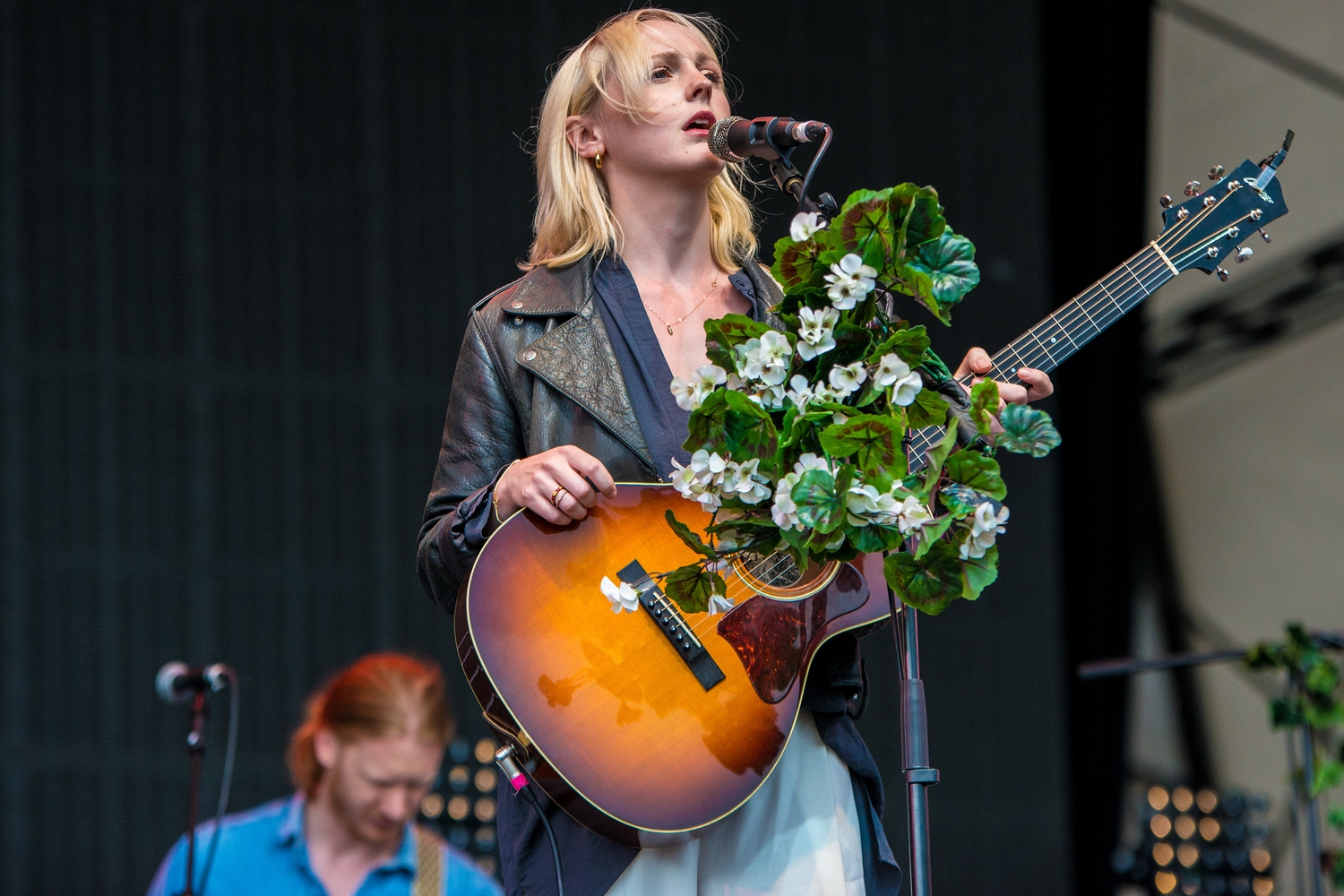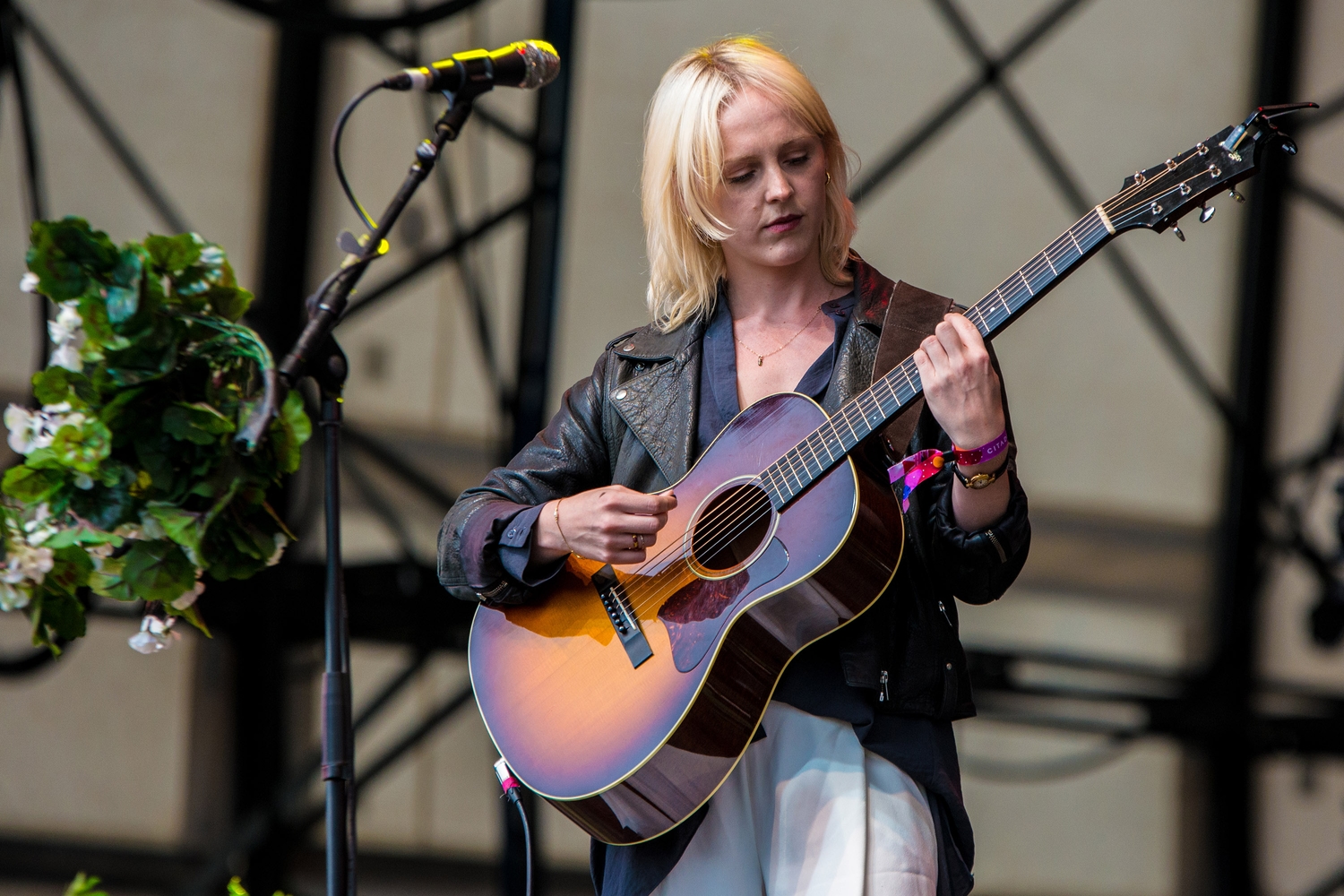 Laura Marling might have been doing this kind of thing for a full decade now, but with new album 'Semper Femina' in tow, the ever-composed singer looks like she's genuinely having fun. Cracking smiles with her band, it adds a new dimension to a set already buoyed by the added sensual fragility of new cuts 'Soothing' and 'Don't Pass Me By'. Following her on the stage, Wild Beasts might also be channelling a certain sensuality, but theirs is a far lustier, more untamed creature. With singer Hayden Thorpe fully taking the reigns as frontman (co-vocalist Tom Fleming only comes to the fore for a flawless rendition of yelping, eccentric early single 'All The King's Men'), the band thrust and hip-swing their way through delightfully dirty cuts from recent LP 'Boy King', embracing the lascivious leer of 'Big Cat' and 'Get My Bang' with gloriously filthy aplomb. Is Thorpe's leather blazer/ chinos combo one step too far on the Pervy Neighbour scale? Who can possibly say.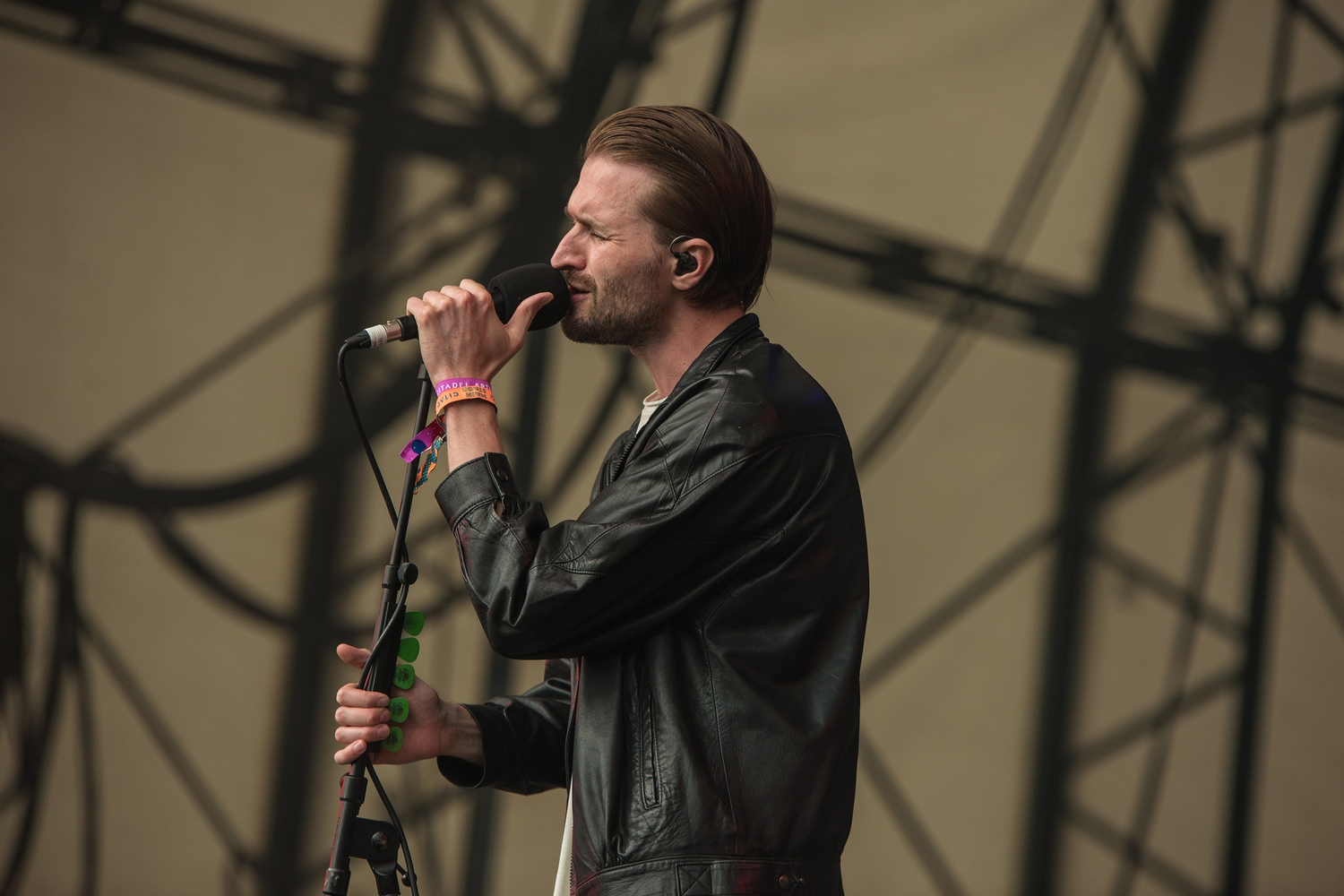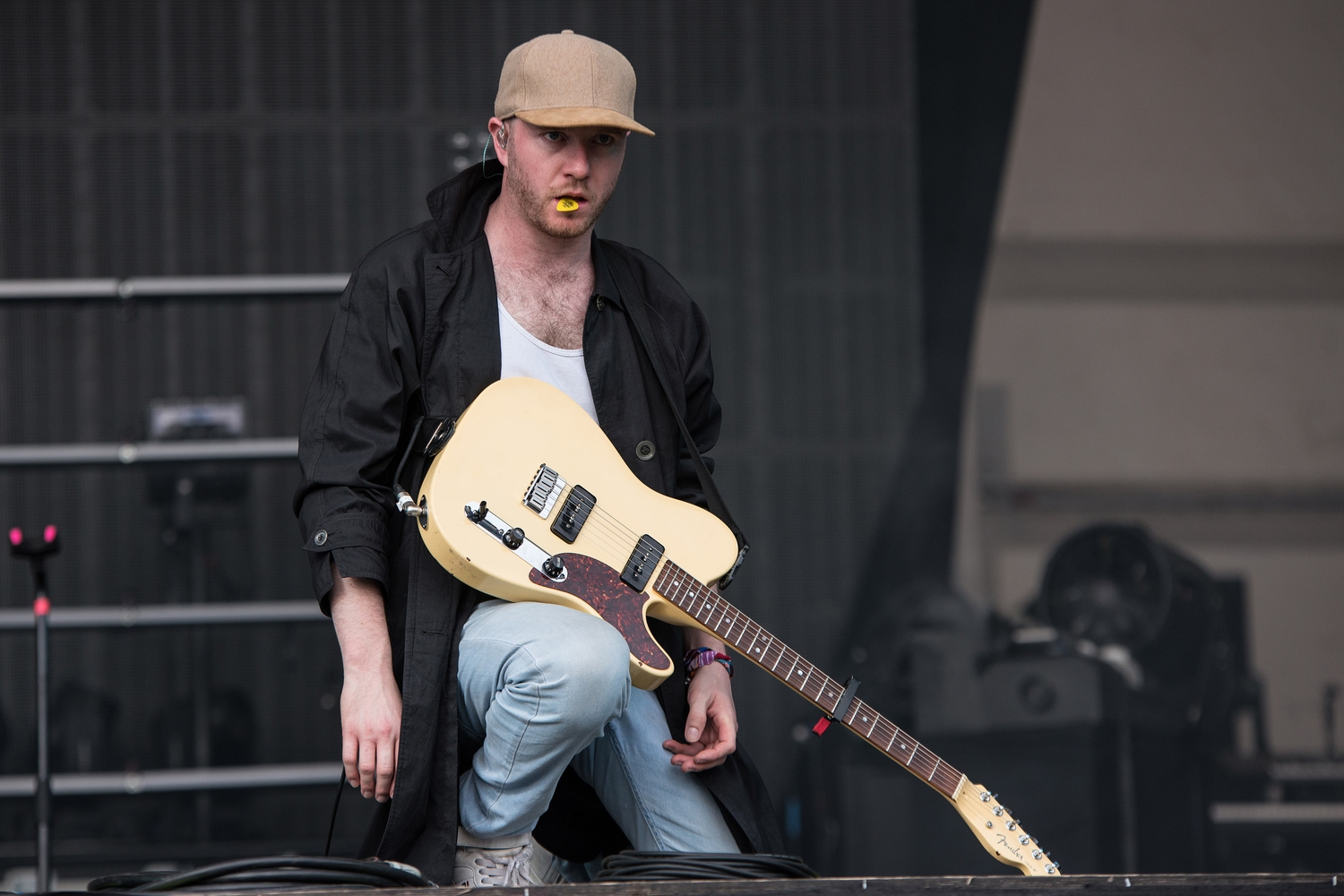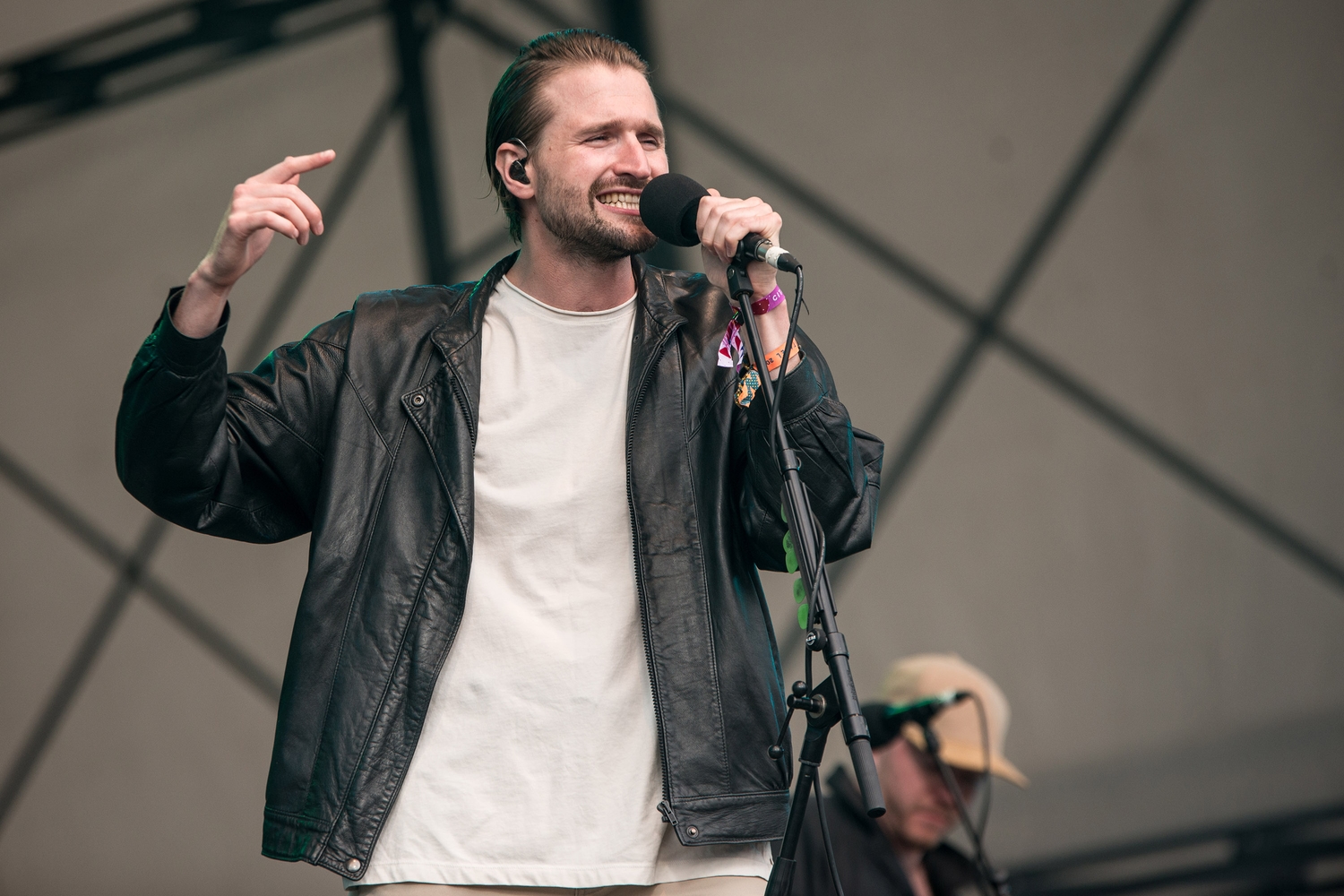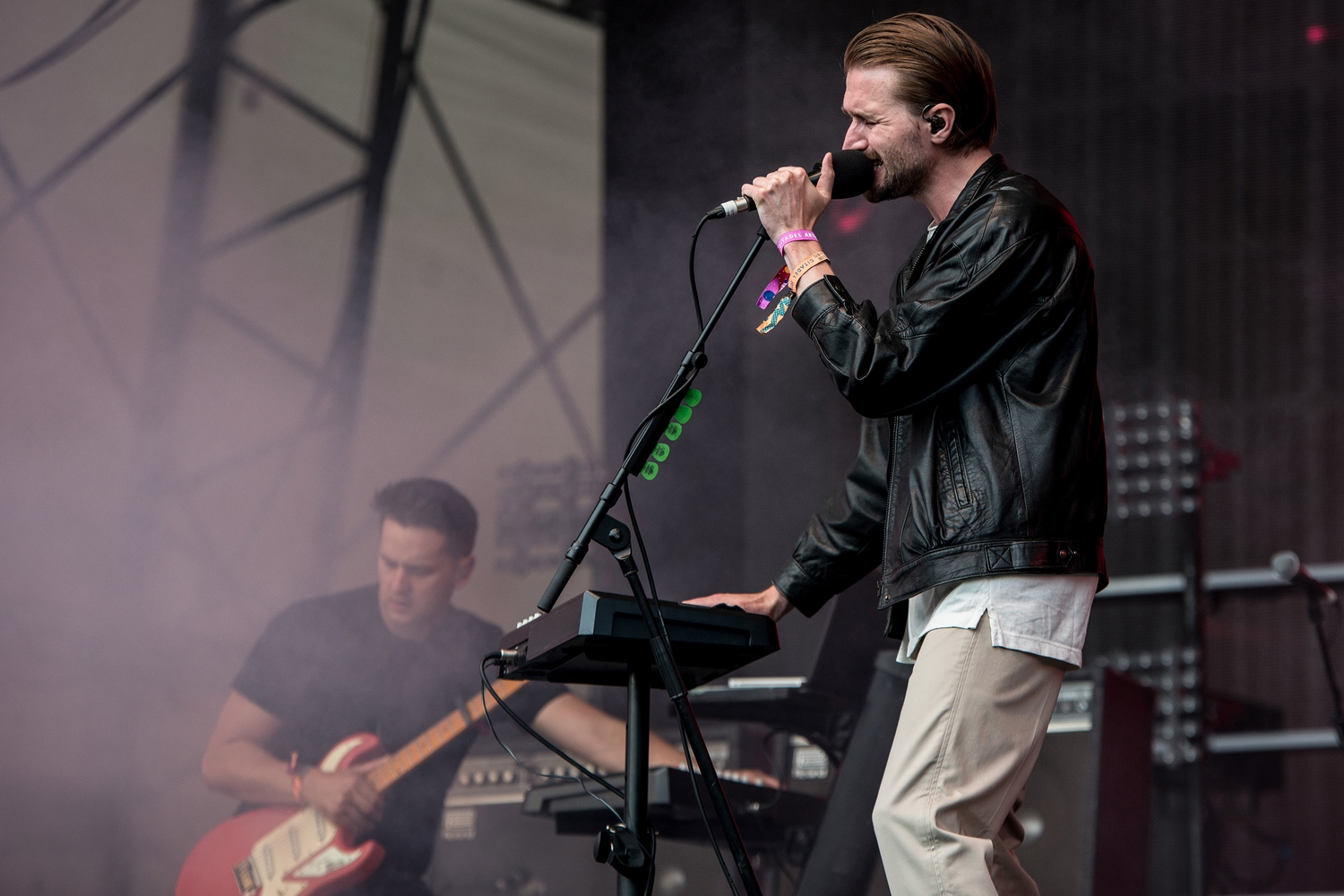 Londoners Yonaka round off DIY at the Kopparberg Urban Forest with a set that shows they'll be gracing stages far larger in no time at all. Recently signed to Atlantic, the quartet channel early No Doubt, but with a riff-heavy rock makeover. Singer Theresa Jarvis is already a superstar in waiting, spitting lyrics and throwing out impromptu choreography with the kind of innate charisma that would make ol' Gwen shake in her platforms. By the end of recent single 'Wouldn't Wanna Be Ya', the mosh pits speak for themselves.
And so to the main event. With more than 35,000 people all congregating at the main stage, tonight technically marks Foals' biggest London headline to date. Of course, by now we know that the Oxford group can produce a show capable of filling this kind of space and slot – from the lasers that beam out over the crowd to the sinister blue glow that illuminates stage, this is a Big Production in every form. But while it's a proven fact that the recent heavy hitters - 'What Went Down', 'Inhaler', 'Mountain At My Gate' et al – sound monstrously huge in this setting, tonight's set goes a good way to proving that Foals have always sounded this massive, they just needed the stage to catch up with them.
Drawing heavily on debut LP 'Antidotes' and plucking out a host of rarely-played fan favourites, tonight's set swings between the old and the new without ever losing focus. The stop-start jerks of 'Heavy Water' and 'Red Socks Pugie' might be more rooted in the mathy, tricksy beginnings of the band, but they build into every bit as giant a chorus as anything off their more recent LPs. 'Electric Bloom' meanwhile – held together by Yannis bashing the living shit out of a floor tom, front and centre stage – is the kind of intense, cathartic scream of a track that sets the tone for 'Inhaler' perfectly. In their slower moments ('Late Night', an absolutely epic 'A Knife In The Ocean'), Foals are a quiet apocalypse brewing under the surface; in the big hitters, they're an unstoppable, abrasive punch in the gut. At no point does the energy dip below utterly electric.
They end all too soon with the now established, hell-raising one-two of
'What Went Down' and 'Two Steps, Twice', replete with celebratory confetti cannons. Released eight years apart from each other, they're bookends of a career that's sonically surged forward in leaps and bounds but never forgotten the antagonistic magic at its core. Long may they reign.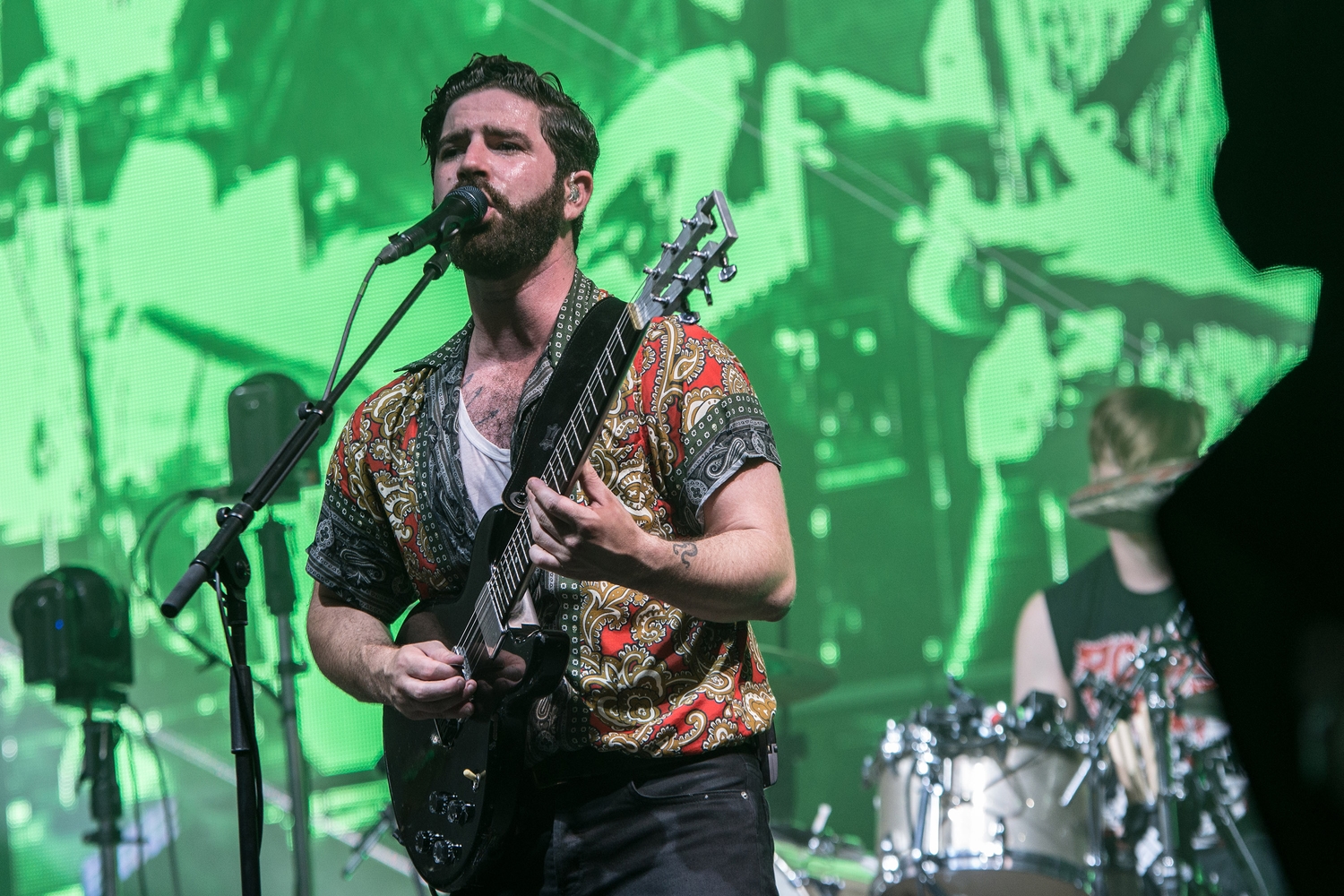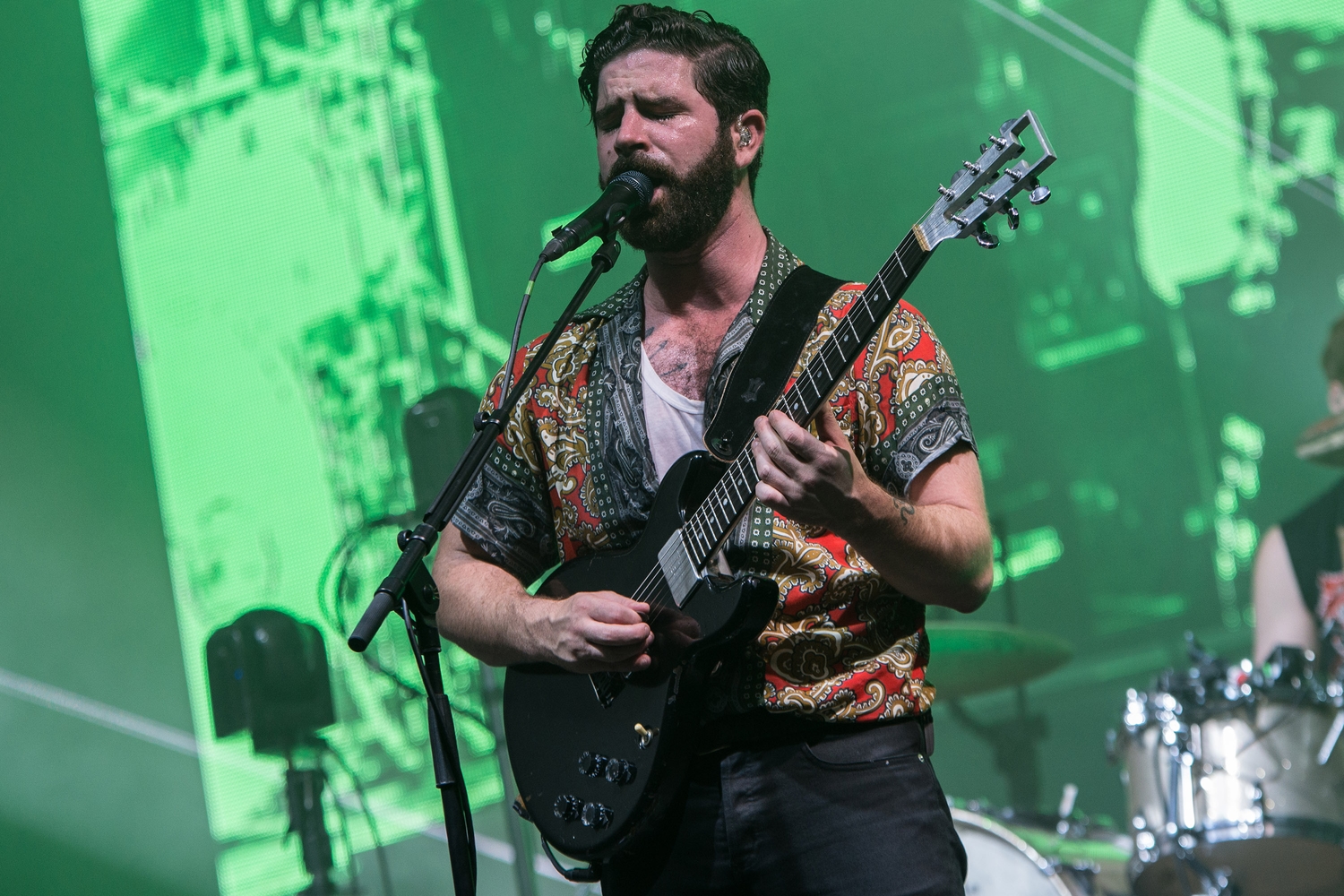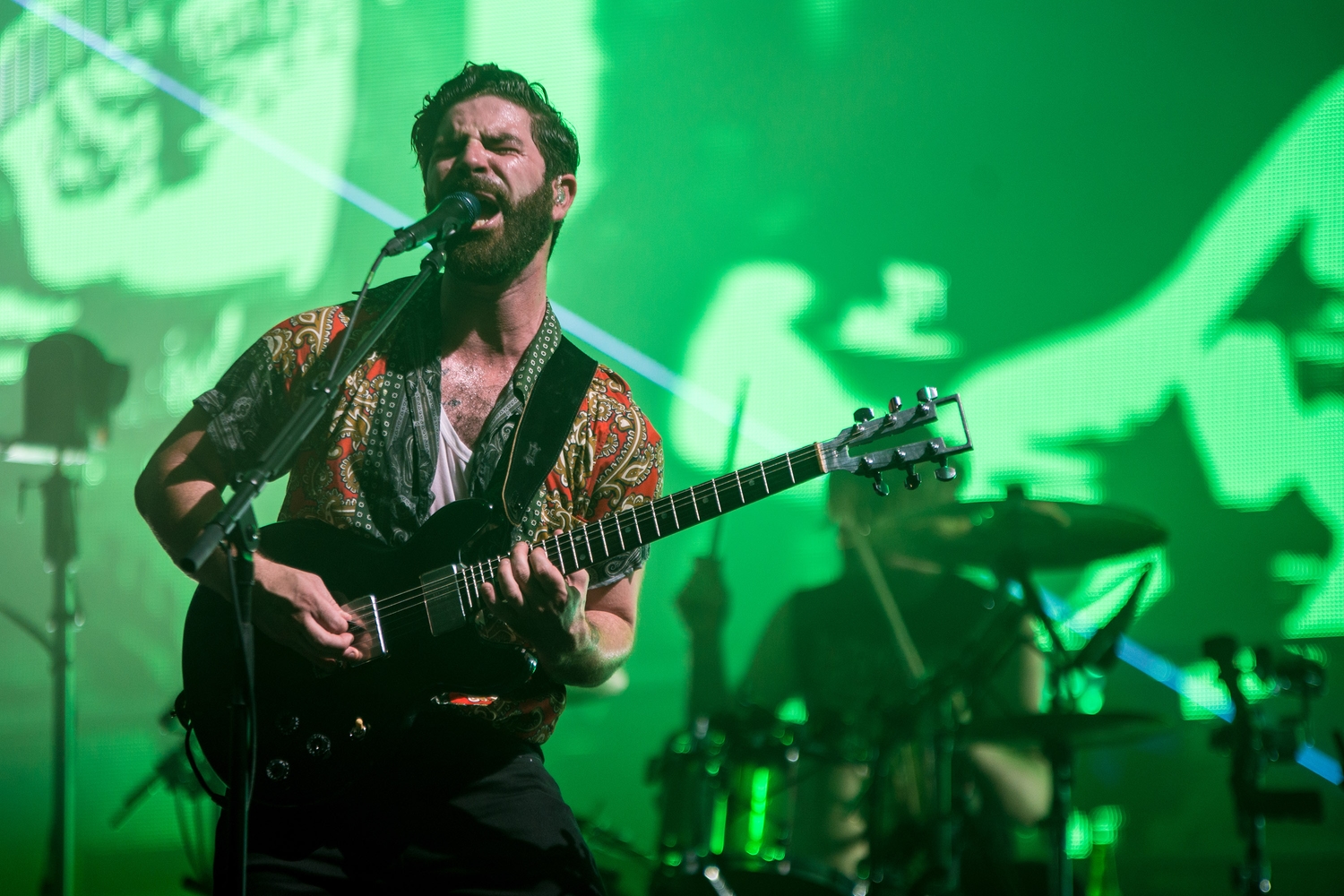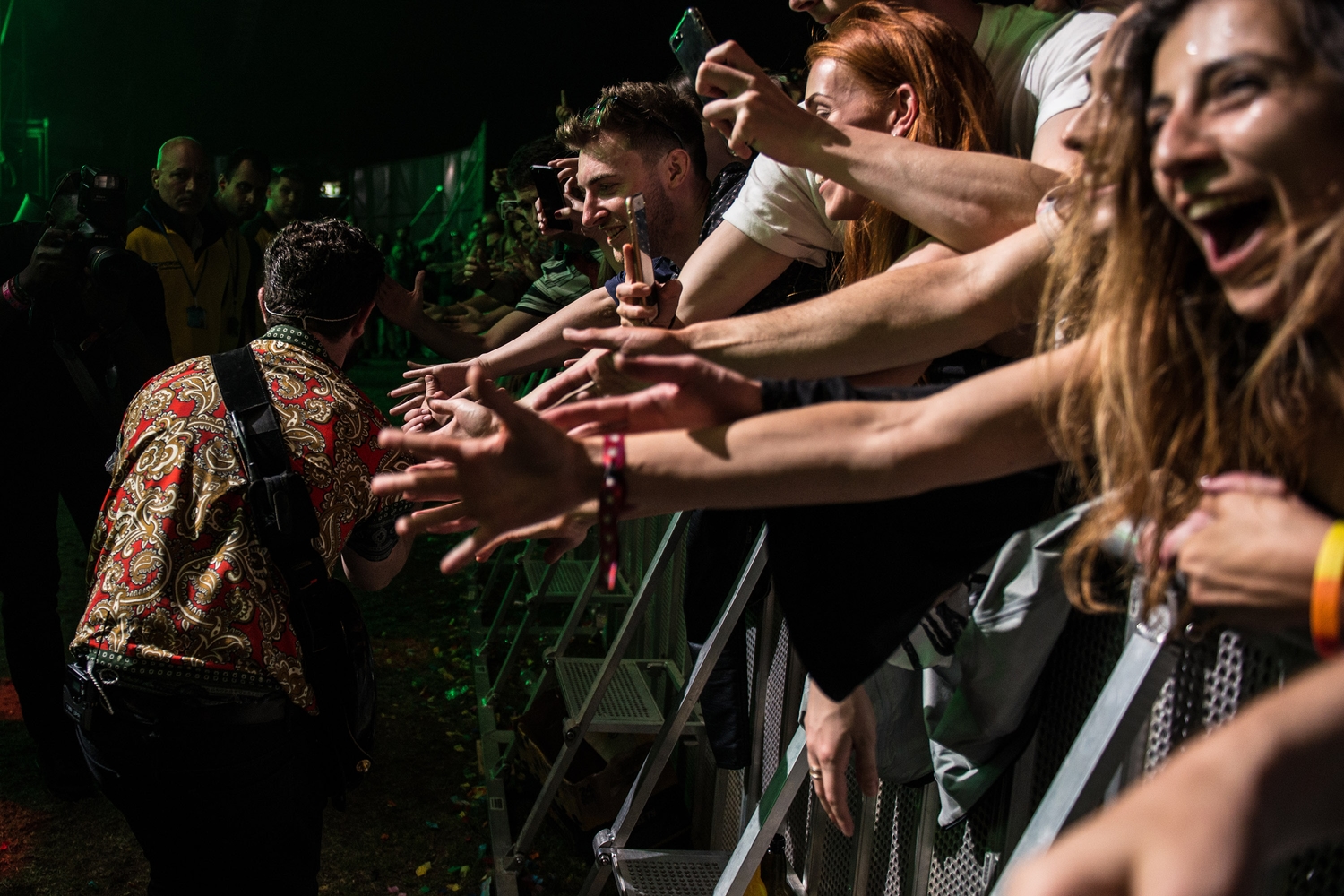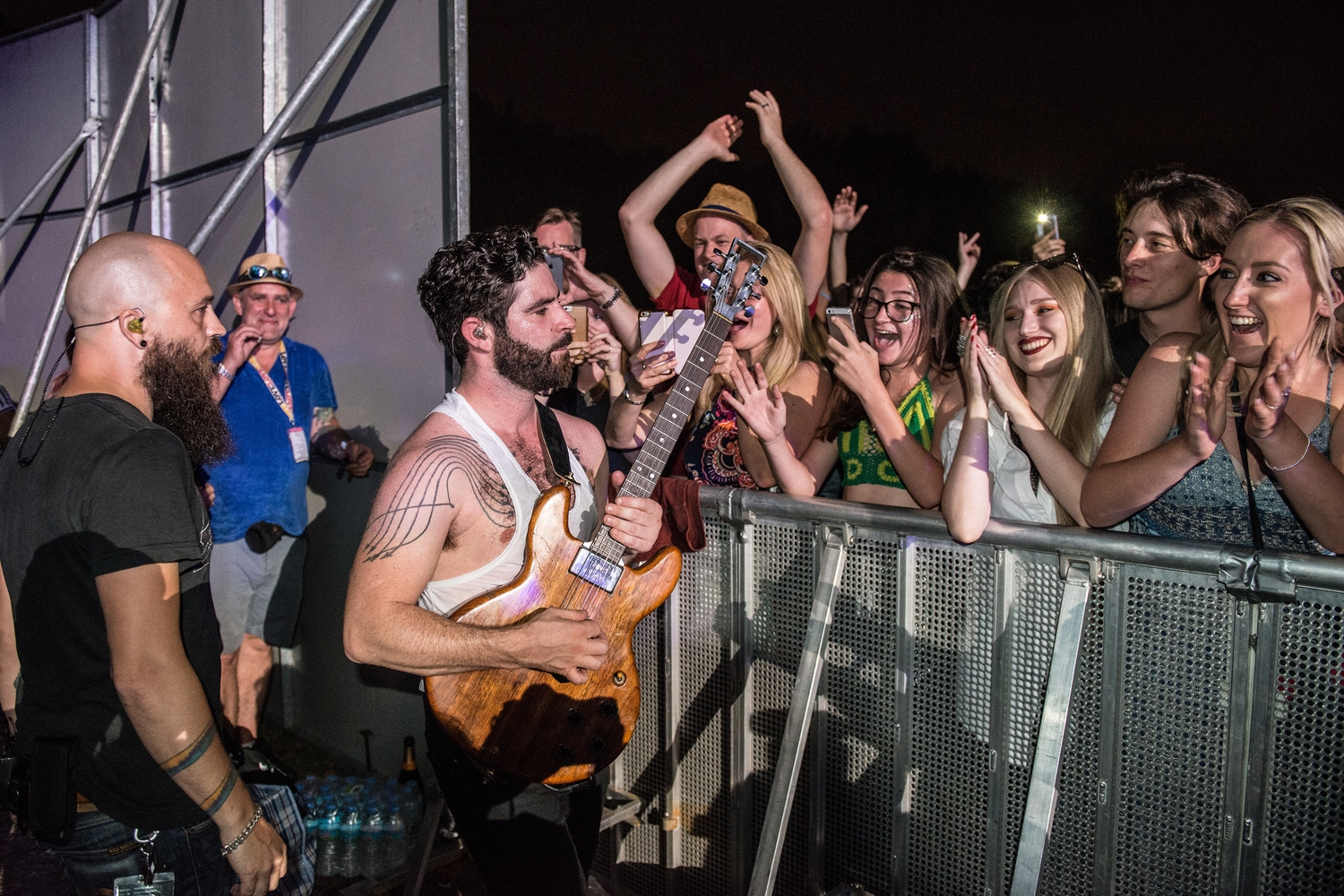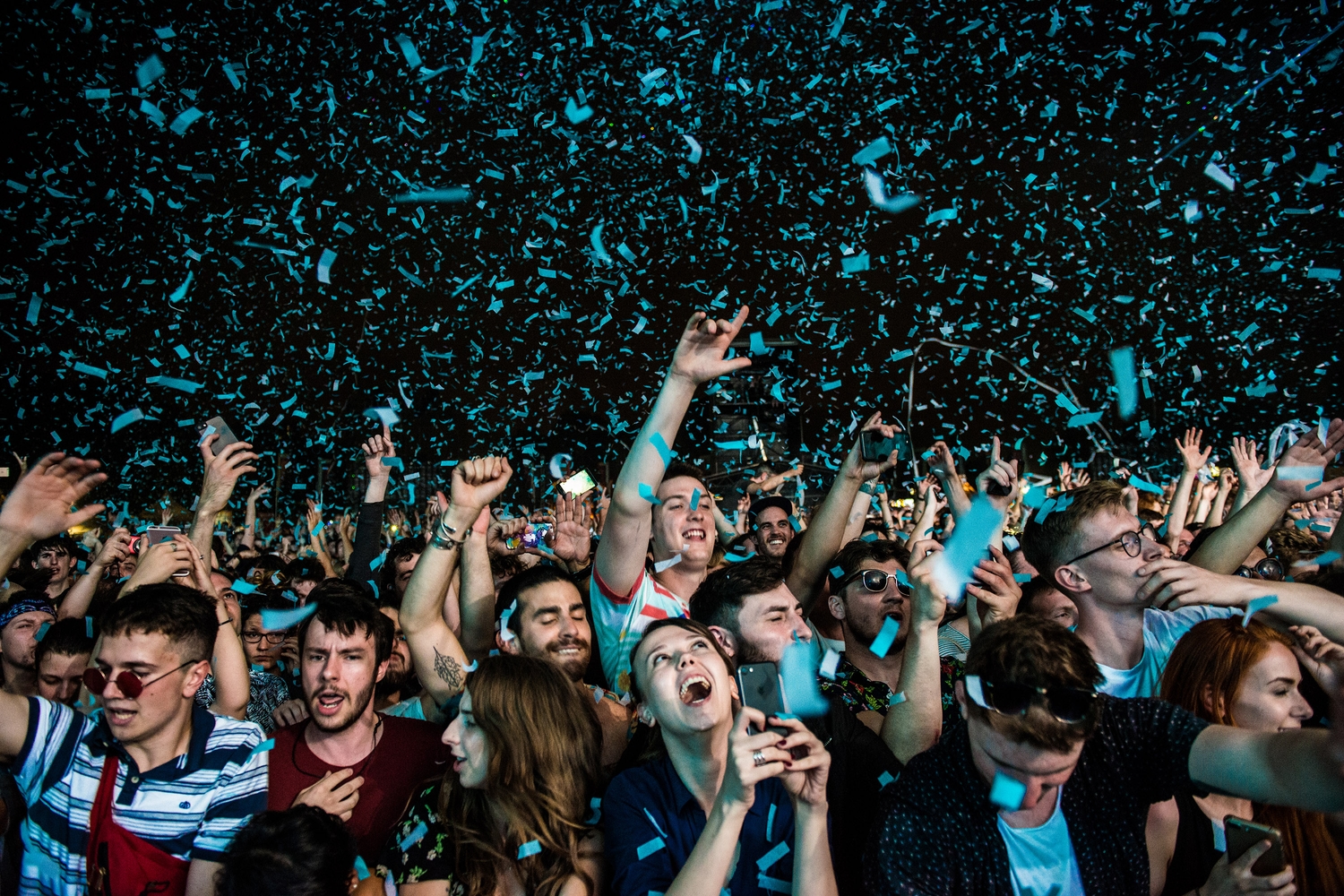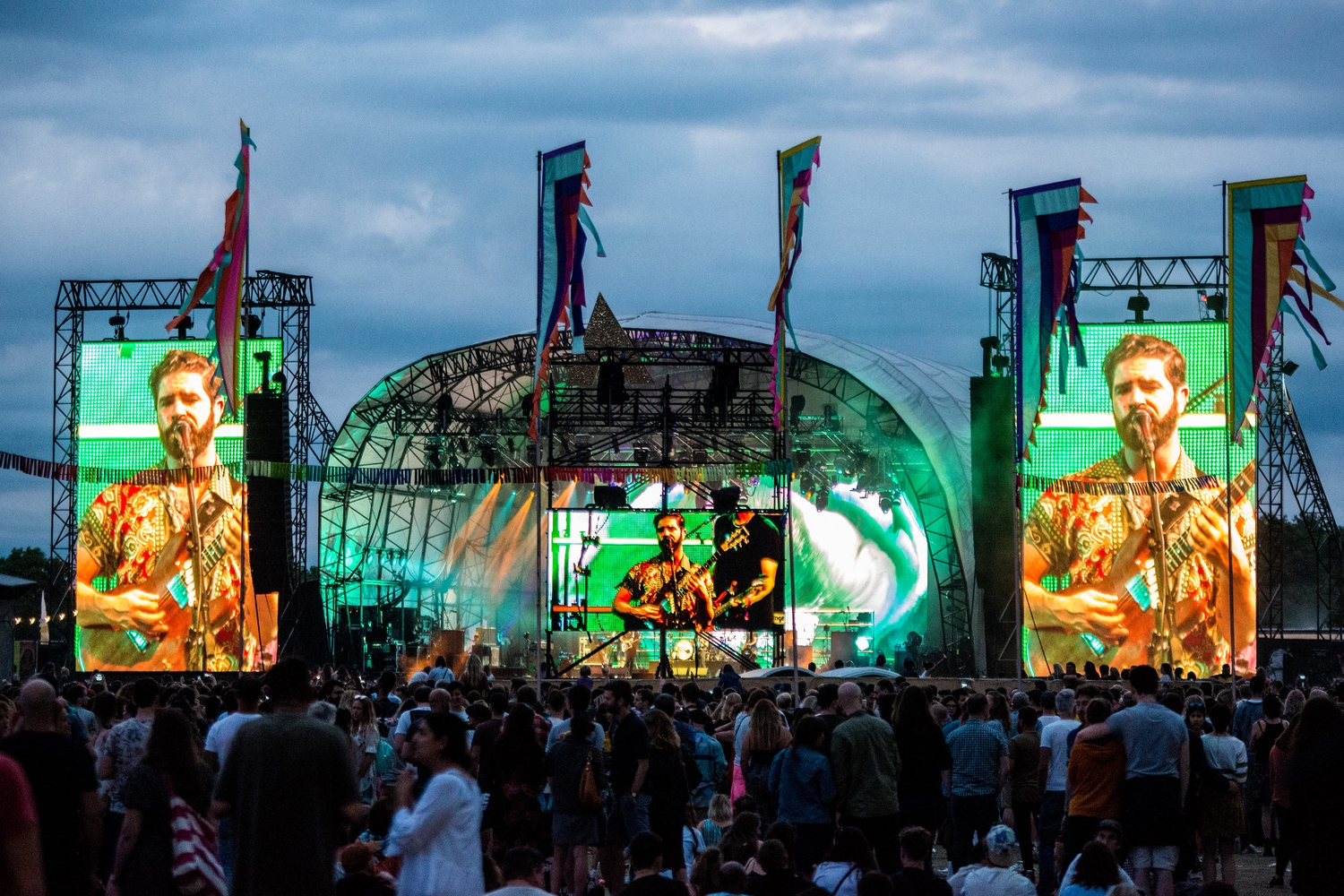 Read More
Featuring James Blake, Romy, Marika Hackman, yeule and more.