Festivals Eurosonic 2017
11th - 13th January 2017
From riotous punk, through rap collectives, to contagious summer pop, it's all there.
Settling into the new year with an annual celebration of all things bright and exciting in music, not even the snowfall can dampen the enthusiasm that floods Groningen's cobbled streets. Much like The Great Escape and SXSW, Eurosonic Noorderslag offers the dual purpose of being an opportunity and a platform for new artists to break across international scenes - that, and it's god damn fun. From riotous punk, through rap collectives, to contagious summer pop, it's all here.
Presenting straight up feel good pop with synchronised dance moves to boot, Ekkah were always going to impress. Near impossibly contagious and upbeat, there's no better way to get the party in full swing. Across town, Goat Girl deliver their garage rock without fanfare or occasion - simply good rock 'n' roll with a swaggering attitude that leaves the crowd awed. They might only have two singles to their name, but through weighted instrumentals and punchy choruses, the outfit prove a knack for storming sounds that seem bound for success. Over from Bristol, Idles' post-punk proves a captivating treat. Prowling the stage with bludgeoning refrains and lyrics about national treasure Mary Berry, the band are equal parts formidable and entirely thrilling.
Declan McKenna has been gracing 'ones to watch' lists for a while now, but from the moment the eighteen year old picks up his guitar and starts to play there's every sense he's already arrived. His performance shines, weighted with catchy chorus hooks that are already calling out for bigger rooms. A set highlight arises in the form of 'Paracetamol', somber lyrics delivered along contagious melodies which instantly endear. Dropping his guitar to dance around the stage front, Declan brings the energy in the room to full flow, spinning freewheelingly into set closer 'Brazil' and met with nothing short of adoration.
Throwing themselves into the music and around the stage with all the energy of four miniature hurricanes, Francobollo switch between the dream-infused and a raucous disorder with innate ease. Miming cruising along the French Riviera and attempting a kick-line to kooky background music while tuning up between songs, the group embody their quirky nature to a T. Elsewhere, in front of a room swaying with their arms in the air, M.I.L.K. brings his funk-infused pop to audiences with warm dynamics.
Meanwhile The Magic Gang's performance shows off the band at their best. Their vibrant melodies sound bolder and brighter than ever, refined with a buoyant energy that appears to give their songs an invigorating new lease of life. The industry-heavy crowd's a fair stretch from the screaming waves of excitement that often greets the band in the UK, but it allows the group to shine in a new way. From the slacker pop of 'Alright' to the bubbling melodies of 'All This Way' and beyond, The Magic Gang bop around on stage with more spirit than ever.
For straight up good garage rock, look no further than Mozes And The Firstborn. The Eindhoven band have two albums under their collective belt, and tonight they bring them to life with no shortage of brazen energy. Showing off the skills of his own, balanced on his head while singing infamous single 'I Got Skills' into a microphone laid on the stage floor, frontman Melle Dielesen holds the crowd in the palm of his hand.
Opening with 'Take Me Dancing' while a queue snakes and shakes its way down the street in the hope they might still make it inside, Sløtface arrive on the stage as champions. Storming pop-punk riffs and catchy choruses squirm their way under the skin and grab the venue hook, line, and sinker. Showcasing exactly why they're such a force to believe in, the Norwegian outfit power through their set with an energy that seems capable of setting the world on fire.
Menacing the crowd, prowling the floor from stage front to back exit door, Cocaine Piss lay waste to the space they find themselves in. Shattered drinks glasses and bloody noses all make an appearance through the show, tinging the night with the same air of danger that surges through the Belgian band's music.
It might have been cold, and raining, with bursts of snowfall and chillingly strong winds, but with a soundtrack as strong and varied as this, what more need a person ask for?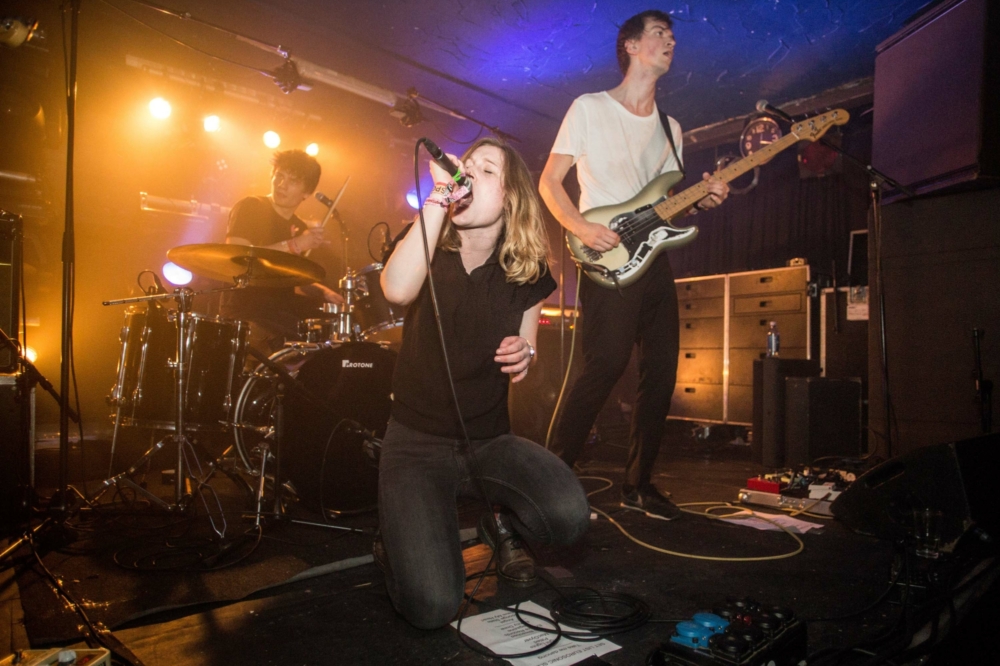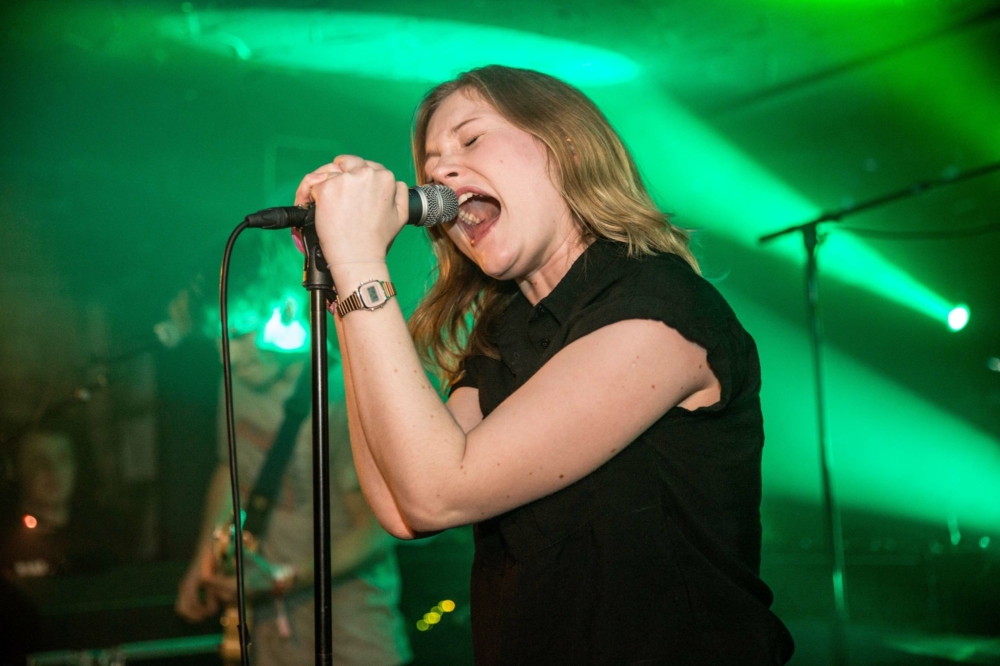 Photos: Emma Swann
Read More