Festivals Pukkelpop 2016
17th - 20th August 2016
Bring Me The Horizon, The Kills and LCD Soundsystem also wow the crowds.
Getting 2016's instalment of the Belgian festival off to a rather unconvincing start, Ezra Furman still finds time to declare "I want to make the assertion that we're the best band at the festival". It's an illusion that's smashed pretty quickly by Flatbush Zombies. It's doubtful Ezra was including rap troupes in his claims, but everyone who's not taking notice of this particular group right now is soon due a wake up call. With verve, style and an impeccable flow, Flatbush Zombies deliver a pummelling, awesome display of boundless potential.
They're a hard act to follow, but Big Sean has enough in his chart-bothering locker to cope. A quick jaunt to smaller stage, Lift, complete with bleachers for those in need of a recharge, sees an excellent performance from Belgium's answer to Banks, Wwwater.
Next up, the dynamic duo of Alison Mosshart and Jamie Hince. Opening with 'No Wow', The Kills deliver a breathless set (when having just recovered from pneumonia any set at all could be counted as an achievement). New songs from 'Fire and Ice' play nicely alongside older numbers like 'Kissy Kissy' and standout hits such as 'U.R.A Fever'. Chvrches' Lauren Mayberry has her own show to put on, with the band's crowd pleasing appearance a very welcome remedy to the technical problems that cut short their set last year. It's another excellent execution from the Scottish trio that can be plotted on their ascent to headliner status.
Then comes the wait for Rihanna. A whole 50 minutes late, she finally arrives to a handful of cheers and the same amount of flat-out boos. Riri elects to rely on backing track for around 75% of the songs, and it's not even obvious she isn't just miming the other quarter. More than 20 minutes of this particular spectacular disappointment is almost too many and even before that many of the crowd find themselves at Bloc Party. They discover a Kele Okereke that finally seems at ease and has the platform to revive the likes of 'Helicopter', 'Mercury' and 'Ratchet' with vigour and charm. One last woozy swoon over Warpaint and day one ebbs away into its slumber.
Come the next morning anyone still in a particularly sleepy state who's taken refuge on the Lift stage's bleachers gets a clear and early instruction from Julian Cashwan Pratt of Show Me The Body - "Yo, what the fuck are y'all sitting down for?!". It's just the first volley of crowd-baiting he engages in during the punks' raucous outing, in what seems like the gig could easily end with a member of the band attacking a member of the crowd. Or vice versa. Which with this abrasive, stark and punishing hardcore-meets-post-punk-meets-rap delivery is pretty much the perfect atmosphere.
Australian hardcore act Deez Nuts, the shimmery psychedelia of Amber Arcades and Jess Glynne's pop prove Pukkelpop's enviable diversity across the afternoon all before one of the most intriguingly-poised outings of the weekend, Crystal Castles. Ethan Kath's graveyard production has morphed into a whole zombie apocalypse and Edith Frances offers a charismatic but most importantly reliable presence. The distorted death march of 'Amnesty (I)' plays out to eye-melting strobes and generates a remarkably focused, ground-shaking set that most notably borrows 'Crimewave' and 'Not in Love' from the back catalogue. Morphing from a ferocity built on erratic unpredictably to a devastating force of noise and light, Crystal Castles are tooling up for even bigger battles to come. It may have transitioned from the Alice Glass show to the Ethan Kath show, but from the carnage of highlight 'Fleece' that doesn't look as bad a thing as it might sound.
Legends, The Chemical Brothers play out the sort of set which lets you preface their name with 'Legends'. Starting with 'Hey Boy', finishing with 'Block Rocking Beats' and in between unleashing giant suspended robots, tens of huge balloons and a suspended UFO they're making headlining look so pathetically easy. It can seem as though nothing ever fully closes at Pukkelpop though. Even at 1am, Thee Oh Sees are firing up the engines on a flurry of rip-roaring freakout rock tracks, well after the tired bodies swirling uncontrollably before them should have given up on themselves. Time waits for no man though, even the DJs fizzle out at 4am, however only for a few hours before VANT fizzle in on the final day.
The rockers have found their way to the main stage impressively early on in their career and with crowd pleasers like 'Karma Seeker' and 'Birth Certificate' they might not be finding their way off soon.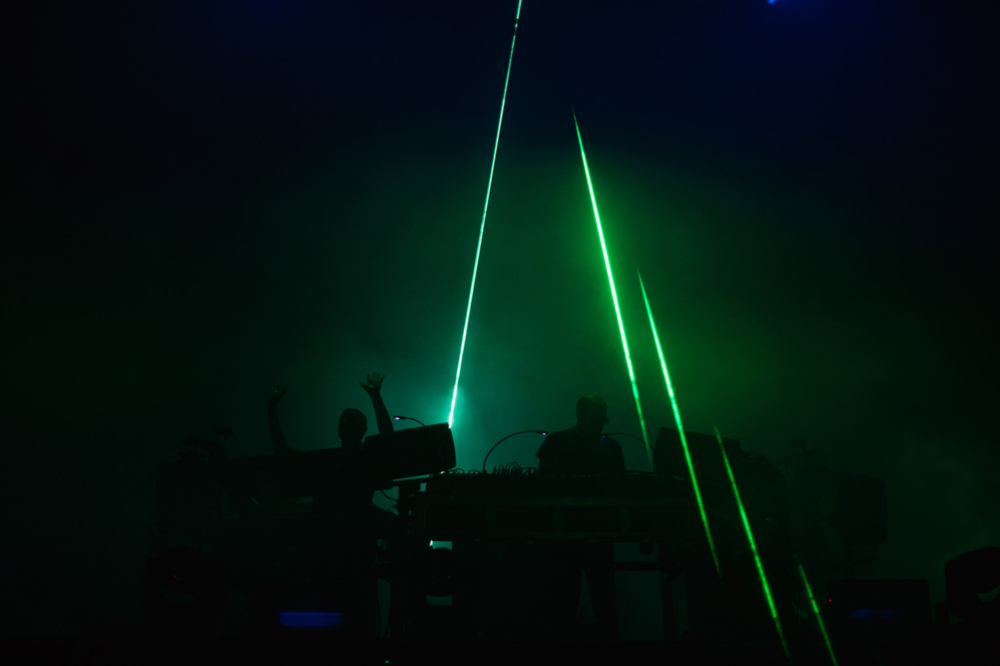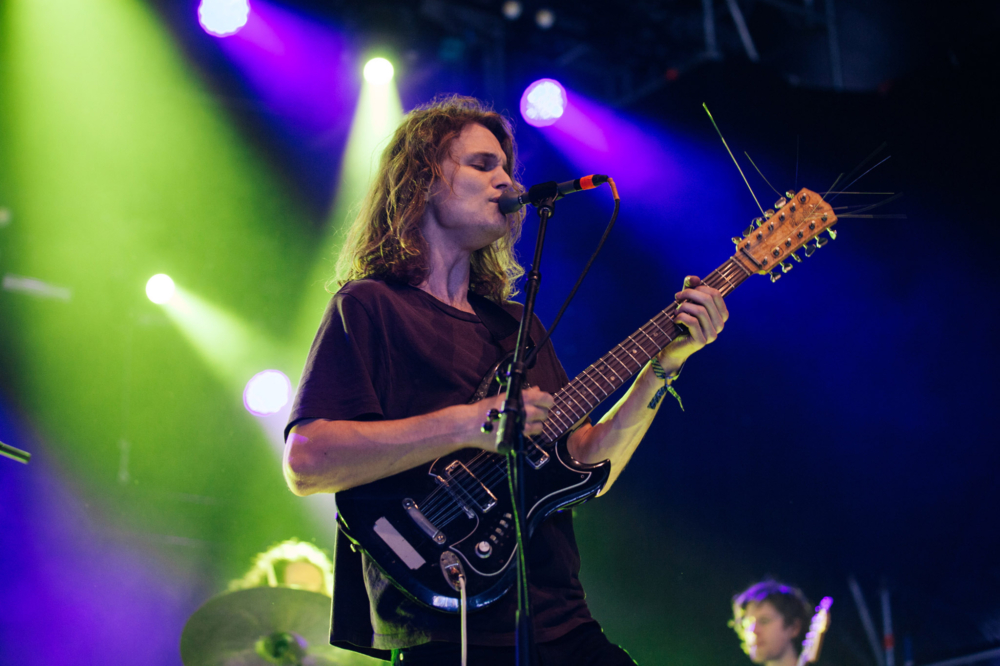 Although, taking to one of the smaller stages in one of those anonymous early afternoon slots is a band that looked more than capable of playing the main stage. Tomorrow. Headlining. That's because New Yorkers, Highly Suspect, are hitting their stride. Even if they do seem weirdly unknown for a band that scored a Grammy nomination for their first single and then the same again for their first album. In 'Lydia' Highly Suspect already boast one of those compilation-owning standout hits and it's easy to assume there's a few more to come.
The pace refuses to dip as King Gizzard and the Lizard Wizard inject the weird, infectious rhythms in only the way a 7-piece psychedelic band could.
If there's one noticeable change in Saturday's atmosphere it is the absolute sea of Bring Me The Horizon shirts. Rain-filled umbrellas, tessellated circles, stabbing friends (in the front, naturally); it was as if the entire county had been air-dropped by Oli Sykes and co overnight. So as soon as Biffy Clyro finish their customary stadium-pleasing, attention turns to the unstoppable metallers.
For them not to disappoint is almost nailed on, but they go way, way beyond that. A relentless, charismatic and awesomely catchy juggernaut, led by their ringleader-in-chief. People are crying, shaking, trembling, shouting, tearing every sinew just to show their appreciation for an immaculate performance from opener 'Happy Song' all the way to 'Drown'. From the most unlikely of beginnings Bring Me the Horizon are speeding into the discussion of 'Best British Band'. On this evidence, it's a title they'd wear with total aplomb.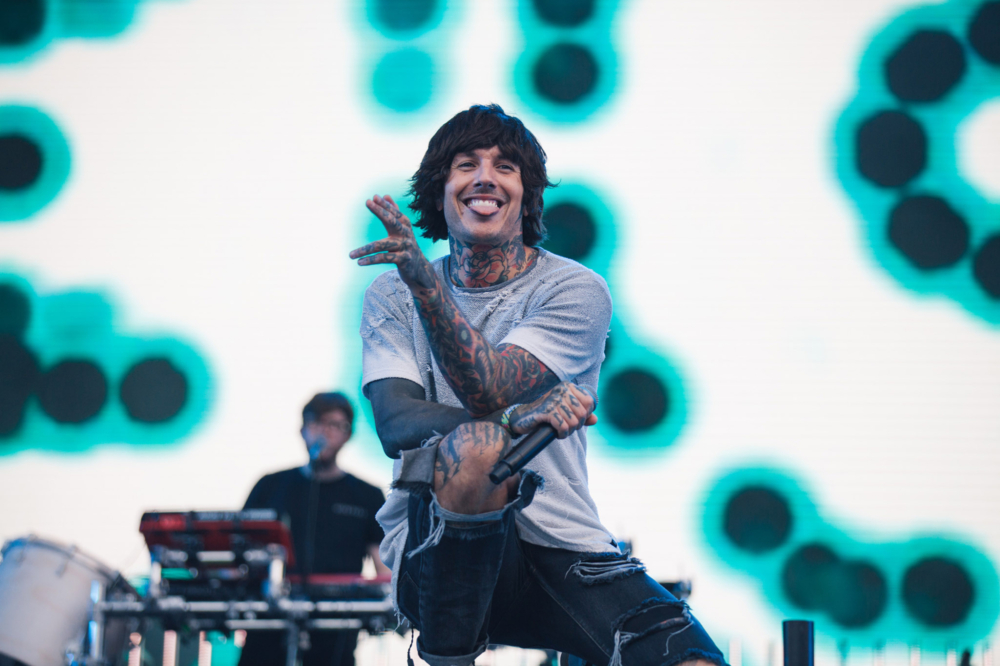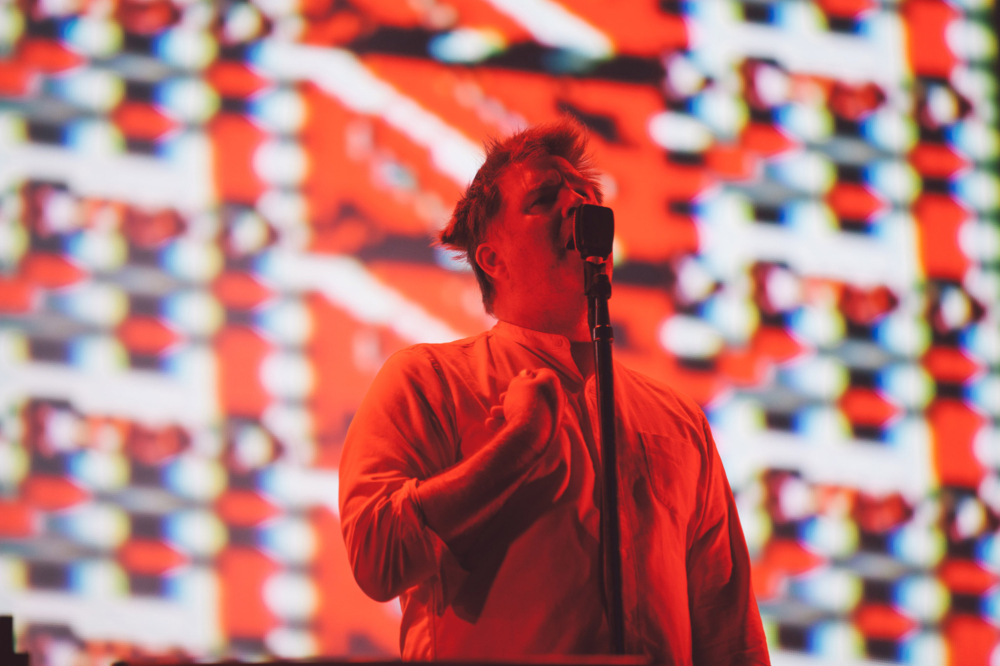 With some stellar performances having already passed, the final headliner has a lot to live up to. With James Murphy though, whatever bar you set will be nonchalantly shuffled over, with a stylish, self-aware detachment. Simply this is a man who is not, and probably not ever 'Losing His Edge', no matter how many times he'll sing it. And what a roster to boast; 'Daft Punk Is Playing At My House', 'Tribulations', 'You Wanted A Hit' and 'Dance Yrself Clean' all delight the crowd, before the timeless classic of signature closer 'All My Friends'.
How do you follow an act like that? Well Soulwax have form. With home-field advantage, the Dewaele brothers have more than enough to match whatever brilliance they're pitted against. The Belgian natives are welcomed like victorious generals returning home from battle, with love, awe and a real sense of expectation. With a stunning career behind them Soulwax's latest incarnation is as a beating electro heart propelled along by three (!) drummers. The music pulses and mutates from intriguing sketches of beats and keyboard lines into recognisable dance floor destroyers like 'E-Talking' and 'Krack'. They may lack the bombast of Chemical Brothers and the philosophising of LCD Soundsystem but Soulwax's twisted organic blur of hooks and ideas, sounds and silhouettes is perhaps even the most compelling set of the weekend.
Unassuming, unfussy but just staggeringly excellent, Soulwax are both the perfect icons of Pukkelpop and also the greatest example of its mentality. It's fun, relaxed, varied and very much built around the love of music.
Photos: Leah Henson

Get your copy of the latest issue
Read More