Live review
The 12 best new artists of Reeperbahn 2023, ft English Teacher, Deadletter, Penelope Scott and more.
20th-23rd September
It was another vintage year for the multi-venue Hamburg soiree.
These days, festival season is basically a year-long pursuit. Just as the summer fields bow out, so the new band tipping events begin. Reeperbahn - Hamburg's annual multi-venue showcase, located along the city's sauciest strip - always acts as autumn's inaugural soiree and, contrary to popular lore, makes a strong claim to pushing the best out first.

From punk basements to fancy theatres to wartime bunkers, for four days everything is a venue, and in 2023 a whole host of exciting talent, old and new, came along for the ride. Here's your handy round-up of the best of them.

English Teacher
Slap bang in the middle of DIY's own line-up at Molotow Club, English Teacher are unrecognisable from the band who first graced our Bank Holiday All-Dayer only two years ago. Vocalist Lily Fontaine's resplendent afro feels like a visual metaphor for the singer's growth herself; these days, she's a frontperson to behold, dead-eyeing the crowd at points, leaning into big, dynamic vocals at others, and confidently taking up all the space she needs. Forthcoming new track 'Nearly Daffodils' veers from mathy beginnings into a double-mic climax, while finale 'We Hate Everyone' feels like a classic, crescendoing album closer-in-waiting. Shout out also to guitarist Lewis Whiting, whose Radiohead-ish fretwork is a weekend highlight.

Deadletter
Crammed into a teeny upstairs bar, the gold glitter curtain and red lighting that covers the stage might be a perfect fit for Deadletter's icy glam-punk but the London band could easily have packed out a room thrice the size. Their maths might not be up to scratch ("All we ask is you sing three words, 12 times - that's 24 words. Oh wait…"), but what they lack in numeracy they more than make up for in the sort of jerking indie-noir that has echoes of debut album Horrors.

Penelope Scott
One woman dressed in quasi-medieval garb, with a laptop and a mic really has no business being as completely winning as Oregon's Penelope Scott. There's a purposeful shonkiness to the lo-fi pop tunes that she sings that sits somewhere in the venn diagram between hyperpop bleeps and distinctly indie sensibilities, but everything comes cut through with wit and charm to spare. Even amidst a truly diverse four days of music, Scott stands out.

HotWax
Over the past nine months, Hastings three-piece HotWax have gone from relative unknowns to an omnipresent fixture on the live circuit and, on Saturday night, it shows. A unified frontline, vocalist/ guitarist Tallulah Sim-Savage and bassist Lola Sam rip through the raw rock'n'roll kicks of recent singles 'Drop' and 'Treasure' with an unwavering confidence. Theirs is a headbanging, hair-dyed slice of the genre in its purest form; delivered by a trio of 18-year-old mates, it's as rousingly uncynical as it comes.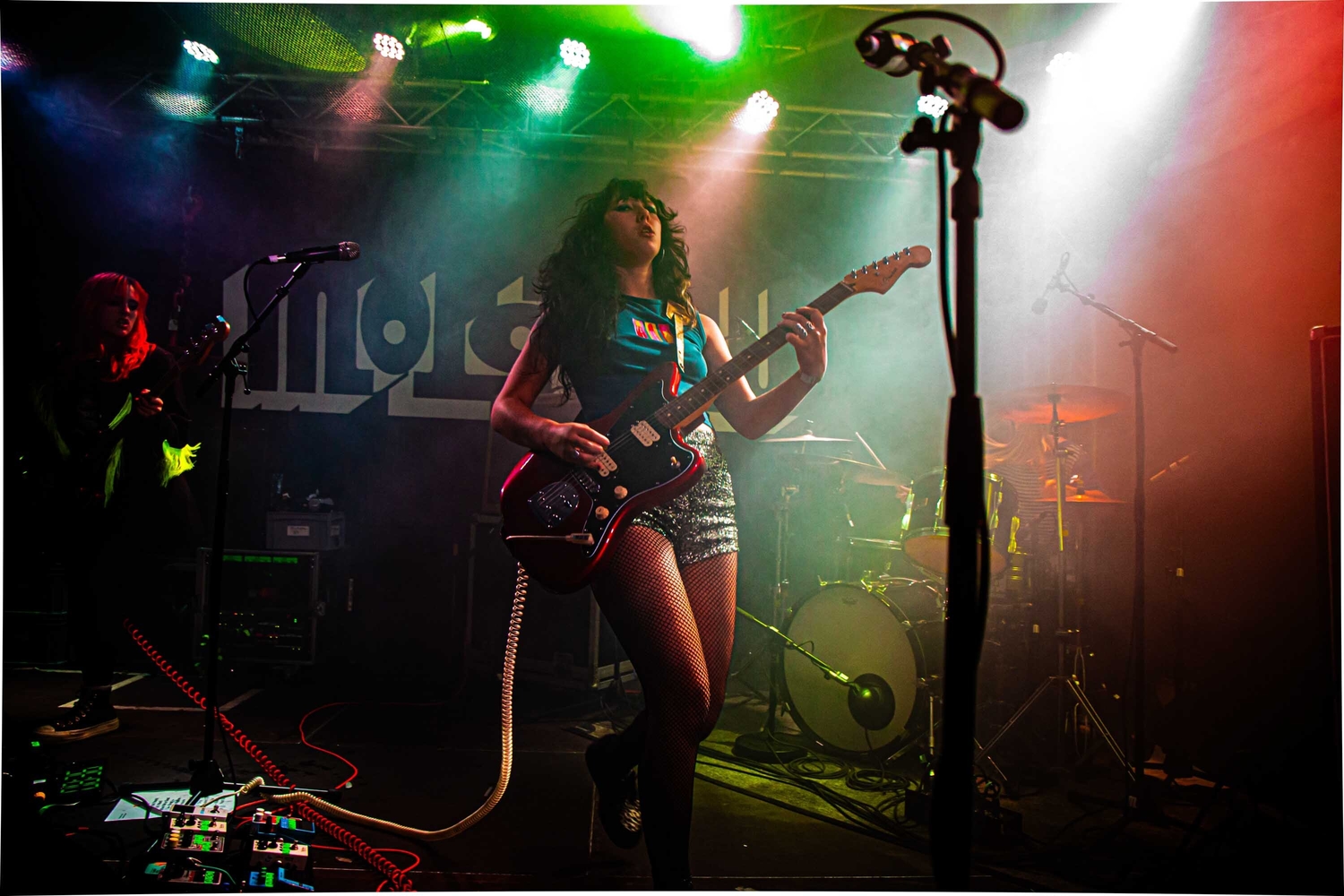 Geese
Concluding DIY's Wednesday night stage, Geese frontman Cameron Winter is like all the good bits of Julian Casablancas, sucked up and spat out at the helm of one of New York's weirdest, most surprising and delighting young bands. There's keytars; there's screaming; there's funk; there's a riff in new song 'Jesse' that sounds suspiciously like 'Sweet Home Alabama'. In old favourite 'Disco' alone, there are so many left turns it's like they've condensed six songs into one and that's only in the first five minutes of the set. Strolling around the stage in a nondescript sweater, Winter might look like any American college kid, but Geese are anything but regular.
Big Special
Fresh from playing a teeny gig in a greasy spoon back in London, Black Country duo Big Special swap salt cellars for actual cellars on Reeperbahn's second night. Pitched somewhere between the ferocity of IDLES, the humour of Soft Play and the sizzling soulful vocal of an entirely different playlist, Joe Hicklin and Callum Moloney's fresh take on punk fills the low-ceilinged basement to bursting. Hicklin paces through the crowd, veering from booming snarl to magnetic croon at the turn of a dime, while the pair's stage chat is worth the ticket alone: "He's the most hydrated man in punk! He drank six litres a day and nearly drowned!"

CMAT
OK sure, so our recent August cover girl CMAT isn't exactly new to these pages, but there's still a thrill in watching the Irish singer deploy her megawatt star power to fresh eyes and ears. Even playing a fairly sedate afternoon showcase, she sinks into the splits on 'Peter Bogdanovich' and instigates a country two-step from the crowd during 'I Wanna Be A Cowboy, Baby!'; for sheer, 360-degree entertainment, there's no one else across the weekend that even comes close. The 'C' in CMAT stands for charisma.

Chalk
Continuing the Irish dominance, Belfast trio Chalk's Friday night set at Headcrash feels like a genuine word-of-mouth moment. With only one recently-released EP to their name, the venue is rammed to bursting and there's a visceral energy to their delivery that seizes the opportunity fully by the balls. Channelling the white-knuckle spirit of Gilla Band, the likes of 'Static' and 'Asking' are propulsive post-punk big hitters that roar into life like a jet engine.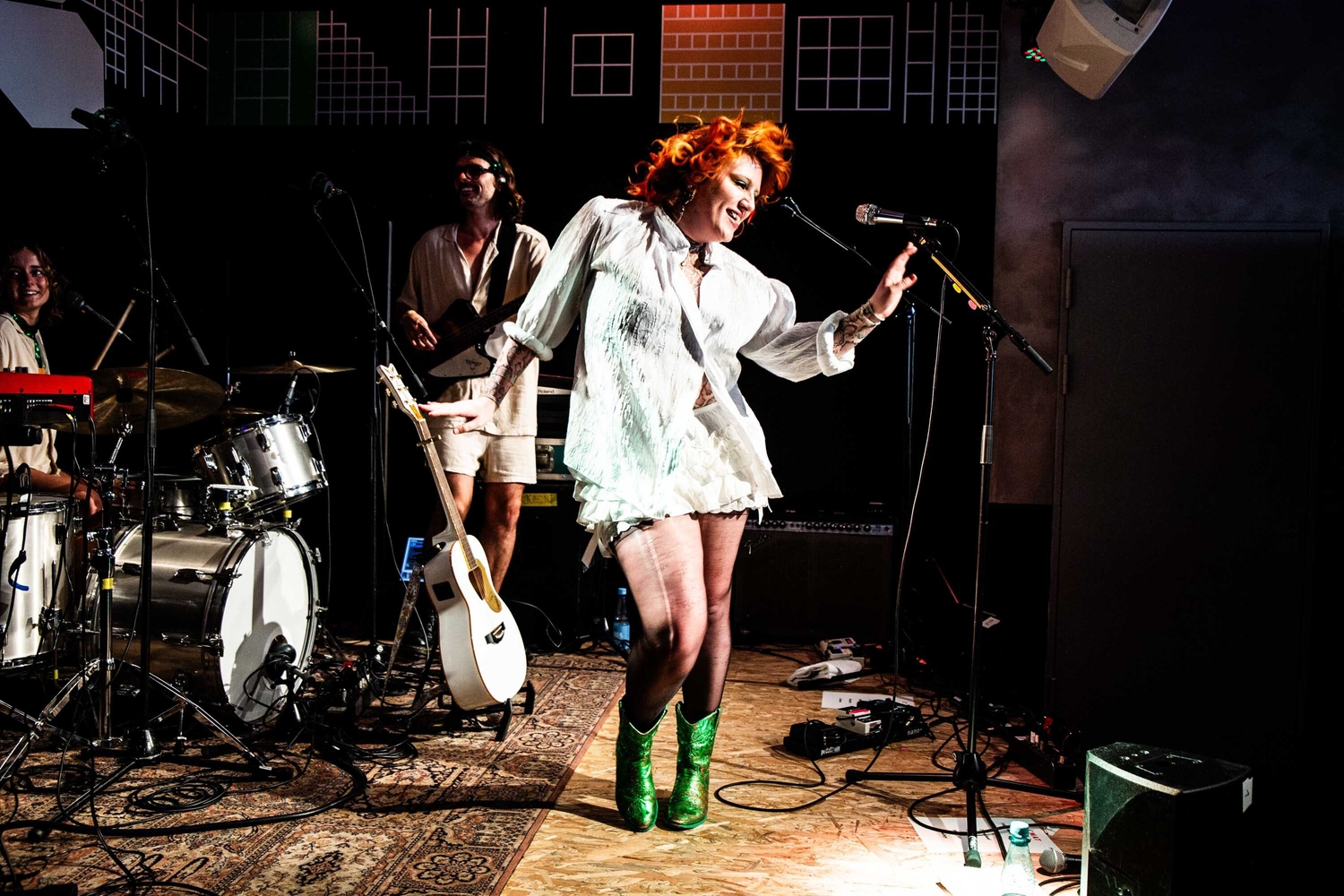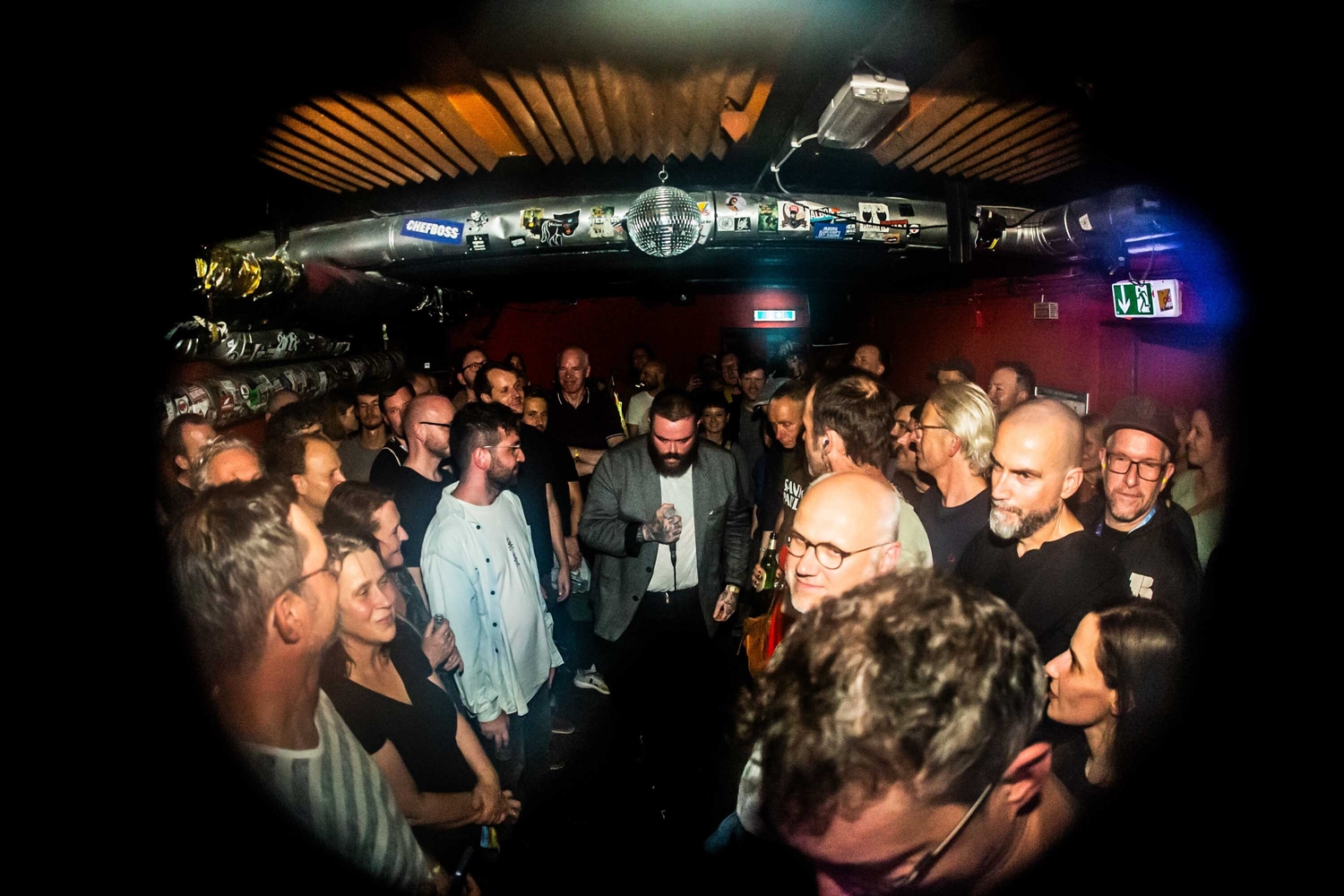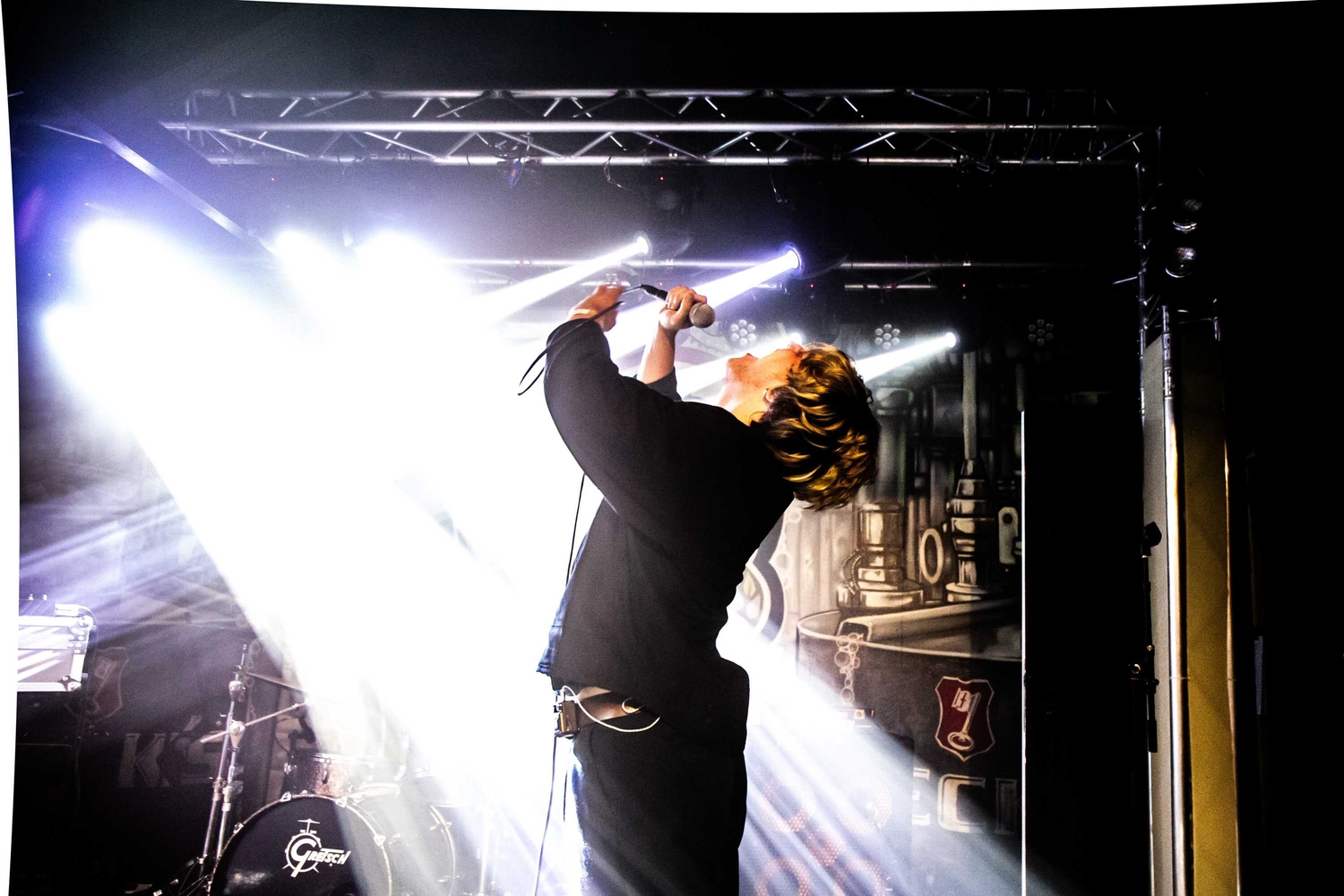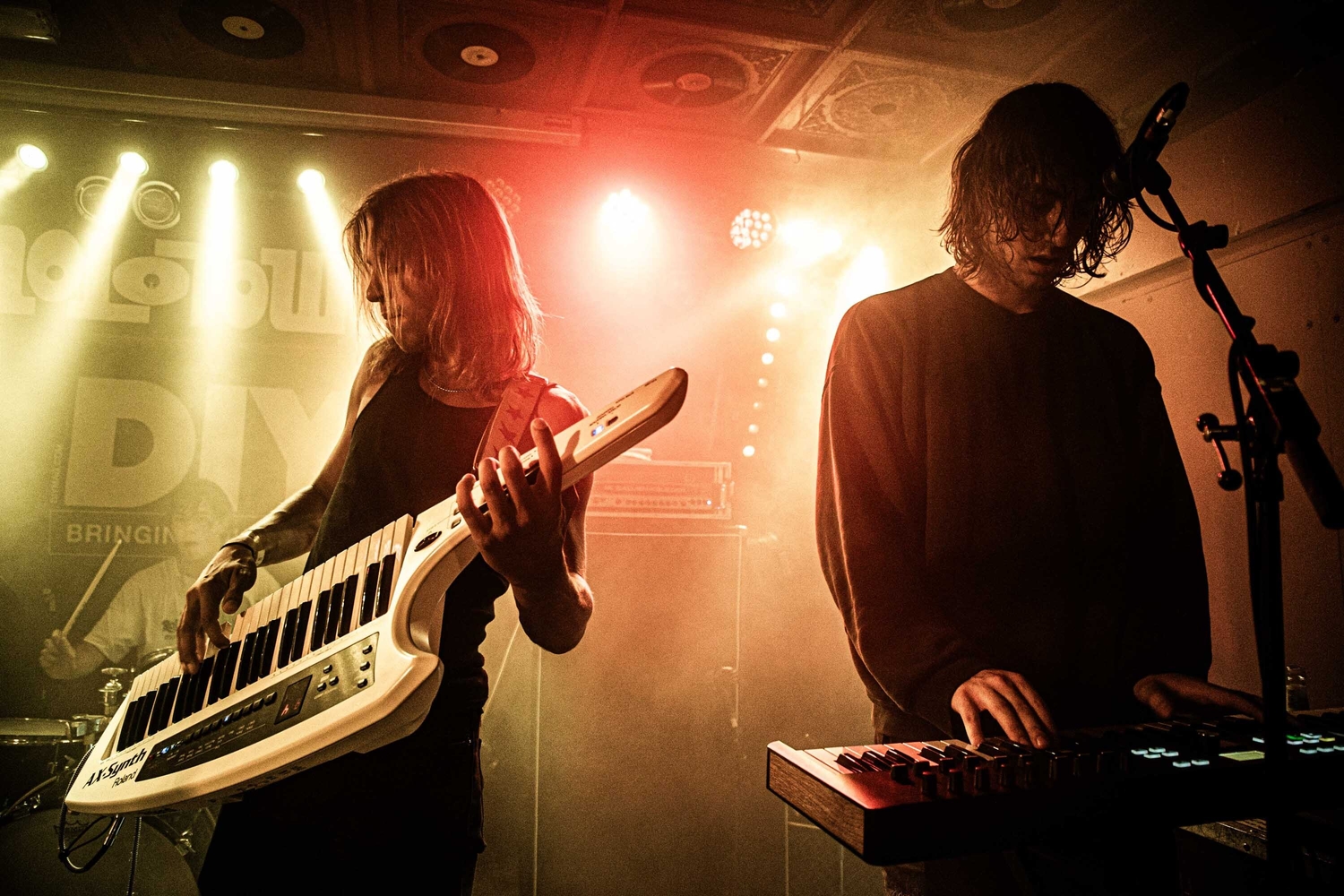 Fat Dog
Recent Domino signees Fat Dog's natural environment, like any lazy hound, is indoors - preferably in somewhere dark and slightly too warm. And so whilst it takes a little longer than usual for the South Londoners' chaotic mix of rave-punk-sax-mania to incite the usual madness outside on Molotow's backyard stage, by the end they've sent a solid portion of the crowd into rowdy spin.
Sprints
Trouper/ doctor's worst nightmare of the weekend must go to Sprints' singer Karla Chubb, who manages to bonk her head with her own guitar within the first five minutes of the Dublin band's set. Aside from a very visible lump and a constant stream of ice packs that get delivered on stage throughout the next 40 minutes, however, you'd never know there was an issue from the incendiary way Chubb and her gang run through the frustrated fury of oldie 'Modern Job' and the heart-eyed ode of 'Literary Mind'. With a debut album incoming, Sprints clearly aren't letting anything get in their way.
The Mary Wallopers
Kicking off DIY's stage at Molotow Club, we're not sure if we're in Hamburg or in a particularly uproarious Irish boozer but either way, the craic is high. If Lankum are currently bringing the darker side of Irish folk to a wider audience, then The Mary Wallopers are the altogether more jovial yin to their yang. Tracks from their self-titled 2022 debut are cut from a fully traditional Irish cloth; there's a tin whistle, a bodhrán drum and uilleann pipes all on show. Mixed with the quintet's relentless sweary banter, which takes cheeky aim at everyone from the late Queen to their own band members, it turns the venue into a relaxed, welcoming knees-up of the most rousing kind.
Picture Parlour
Closing out Saturday night after a four-day festival, it's testament to Picture Parlour's undeniable potential that the vintage-clad quartet manage to draw a packed venue out for their midnight set. The biggest reaction might be saved for debut - and currently only - single 'Norwegian Wood', but there's plenty of material in the band's back pocket that hints at both raw, Joan Jett-like grit and a lyrical strain of Alex Turner-esque melodrama to come.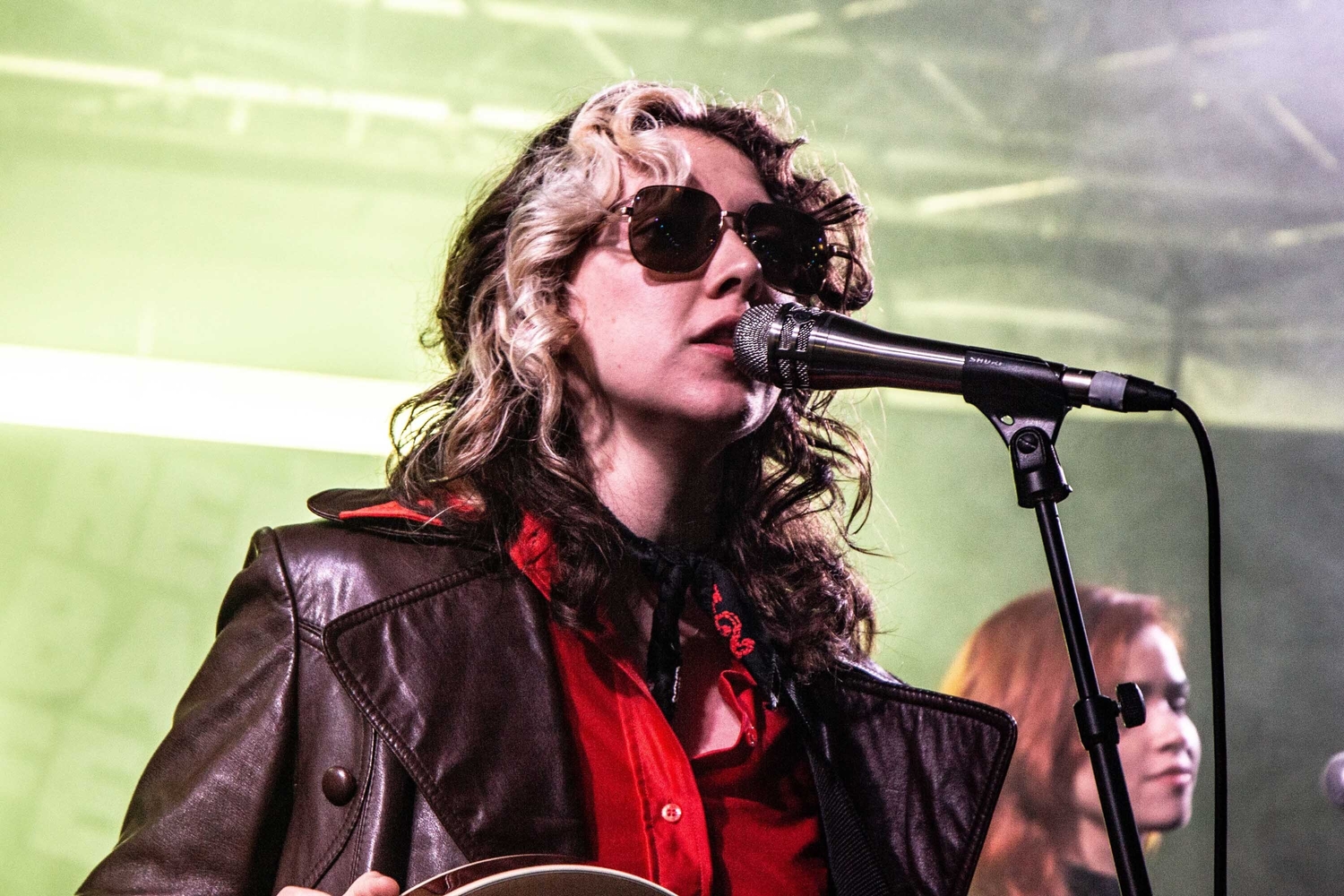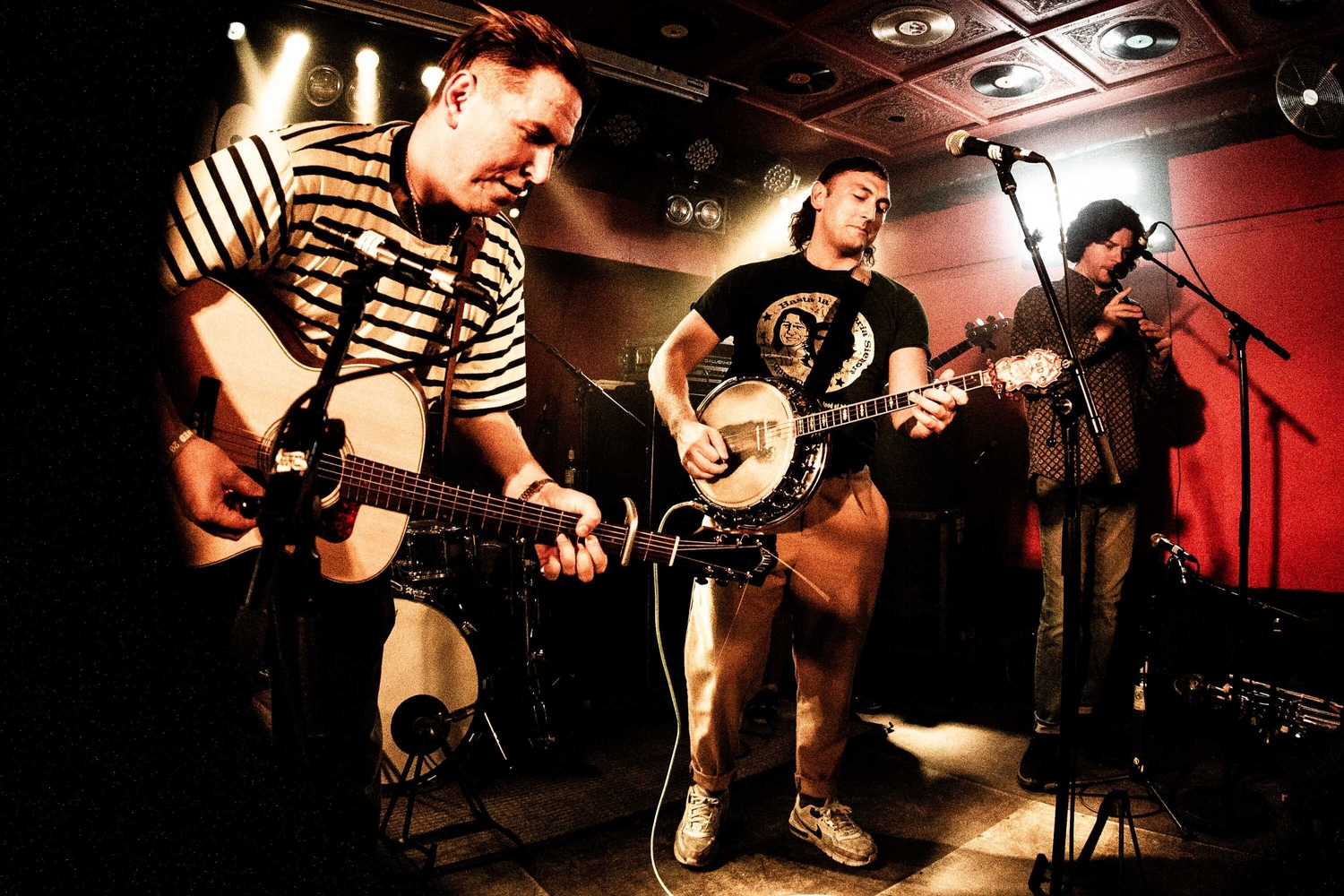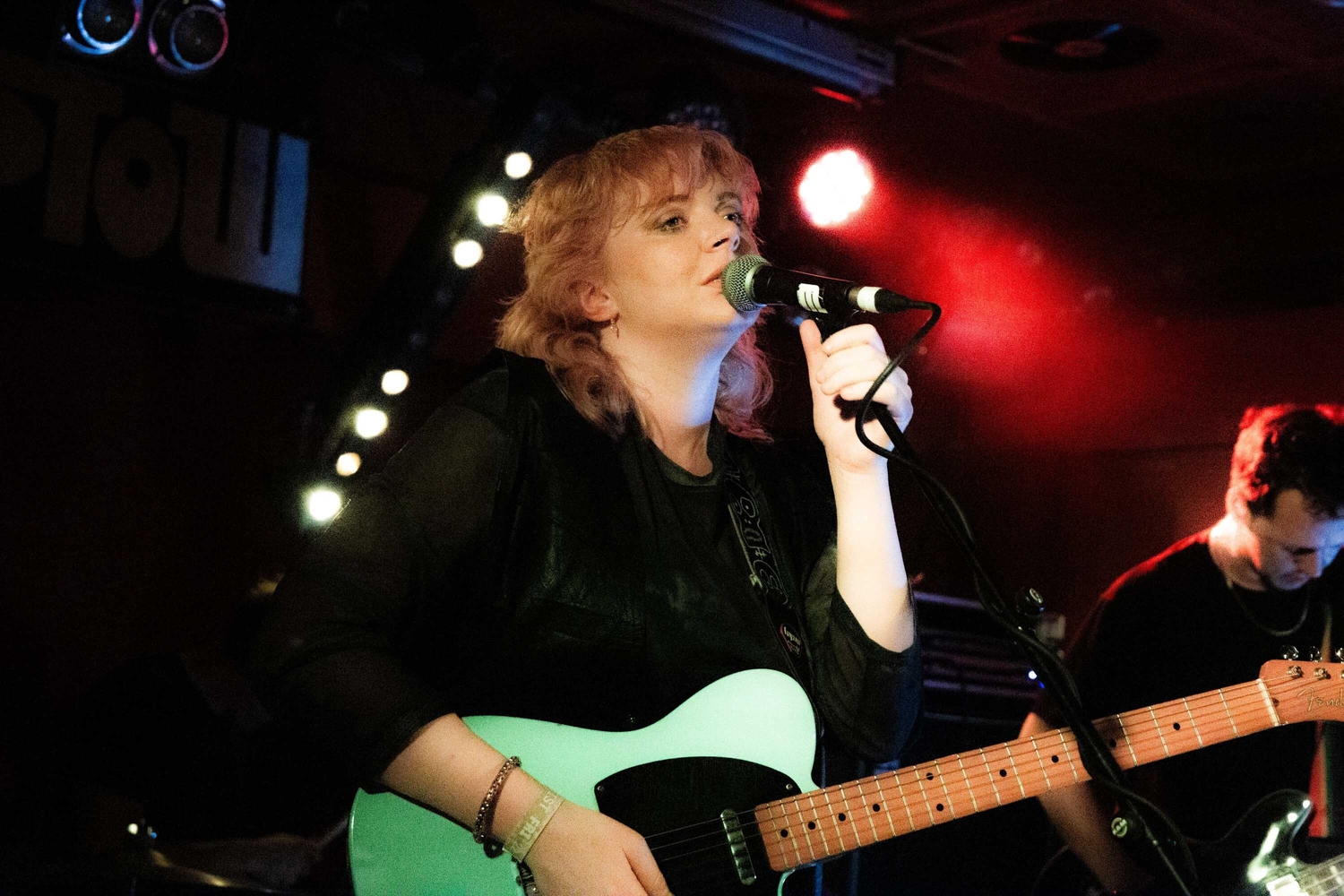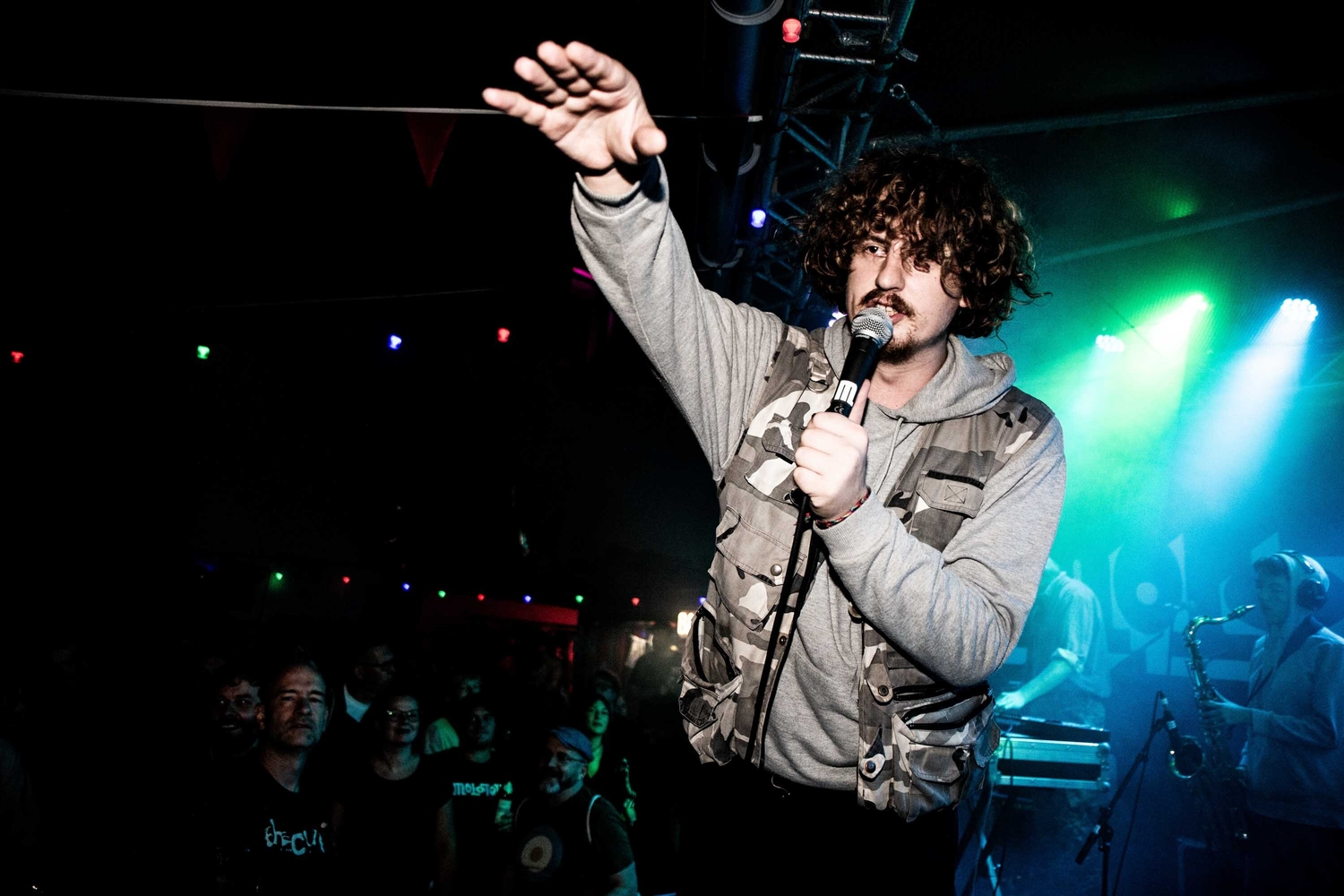 Read More
Featuring King Gizzard & The Lizard Wizard, IDLES, Tkay Maidza, Sleater-Kinney and more.