Live review
Prima Queen and Shanghai Baby shine at the latest SON Estrella Galicia showcase
14th September 2023
For those in the know, these events are fast becoming some of the most anticipated gigs in London.
Bridging the gap between this capital and Madrid, the current series of gigs hosted by SON Estrella Galicia bring together music and beer - natural bedfellows if there ever were two - for memorable nights which showcase exciting new artists from both sides of the Channel.
And the latest iteration is no different: heading over to Hackney in the late afternoon sun, it's as if the SON Estrella Galicia team have blessed us with some unseasonable Spanish warmth. Over at record shop / bar hybrid The BBE Store - a stone's throw from tonight's venue, Paper Dress Vintage - us amateurs are put through our palatal paces with a unique beer tasting experience, during which we learn how brewing ingredients are not so different from the instruments in a band; whether talking about beer or music, both are a delicate balance of their constituent parts.
Paper Dress is busy from the off, no doubt down to the allure of aromatic beer-matched street food and the DJ stylings of psych collective Mandrake Handshake. The buzzy courtyard quickly empties, however, as soon as we're informed that the first band of the evening - Madrid's Shanghai Baby - are about to take to the stage. The project of former Hinds bassist Ade Martin, they power through material from last year's debut 'EP01', as well as trying out newer cuts and unreleased tracks for size. As their first ever London gig, it's incredibly well-received, and recent single 'Is This The Right Time' is a particular highlight: its scrappy, Strokes-esque guitars inject some movement into the packed crowd, while Ade's accented vocals bring depth and texture to the song's English lyrics.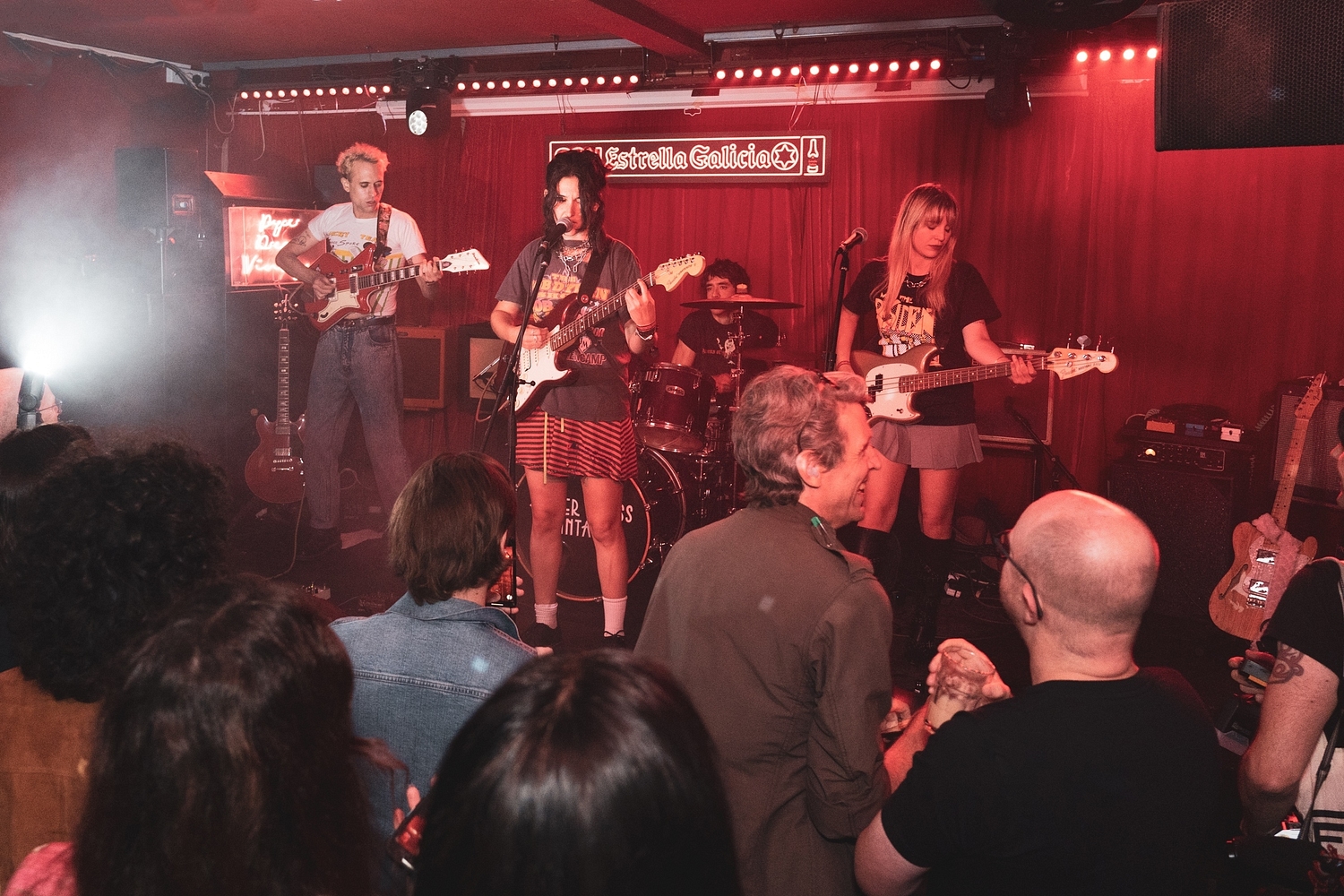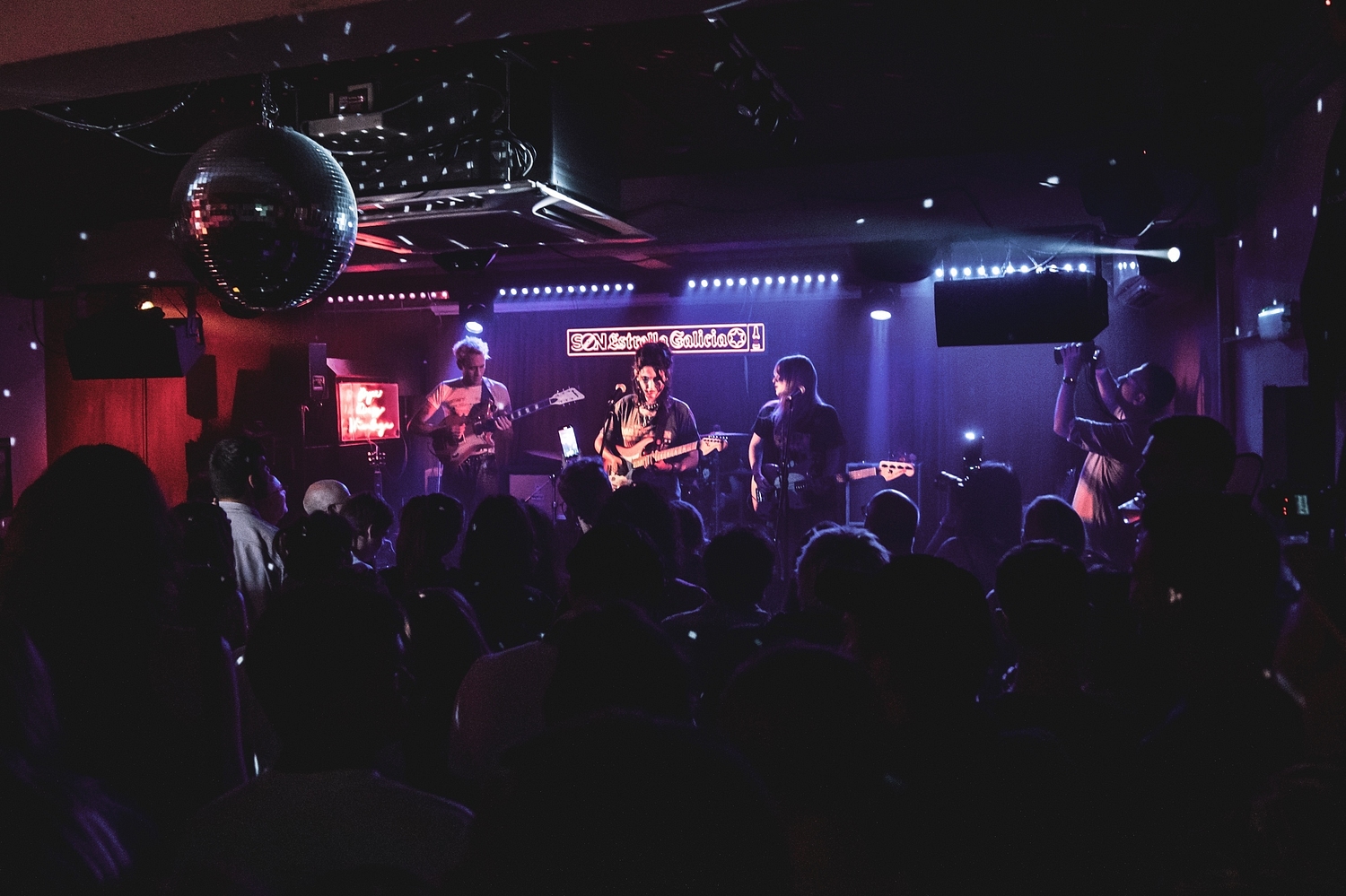 A quick stint outside (and a round of cold beer) bring respite from the heat of the upstairs venue, but punters are long past caring about matters as trivial as temperature by the time UK risers Prima Queen pick up their instruments. Led by core duo Kristin McFadden and Louise Macphail, they're a band who have made emotionally driven, heart-on-sleeve songwriting something of a signature, but that's not to say Prima Queen are lacking in punch. Far from it, in fact - from the very first chords of opener 'Chew My Cheeks', the crowd are singing along near word-perfectly, be it to tracks from the band's long-awaited debut EP 'Not The Baby' or the more archival singles 'Milk Teeth' and 'Brownstone'. Even as an observer, the bond between Kristin and Louise is tangible, and they share smiles and exchange onstage patter with familiar ease.
Herein lies the singularity of Prima Queen - the pair know each other so well, you'd be hard pushed to guess whose experiences informed which songs, were it not for one or other of them taking the lead on vocals. They explore topics which are so personal yet so universal - heartbreak, homesickness, dementia - with sensitivity and honesty, but are equally as capable leading the crowd in a gutsy, impassioned chorus of "you don't know that I'm fucked up" during set closer 'Eclipse'.
As hoards of people spill back out into the courtyard behind Paper Dress Vintage, it's clear that the night could easily continue long past last orders if noise curfews permitted. A celebration of emerging artists and a combination of cultures, the SON Estrella Galicia showcases continue to prove that good music really is an international affair.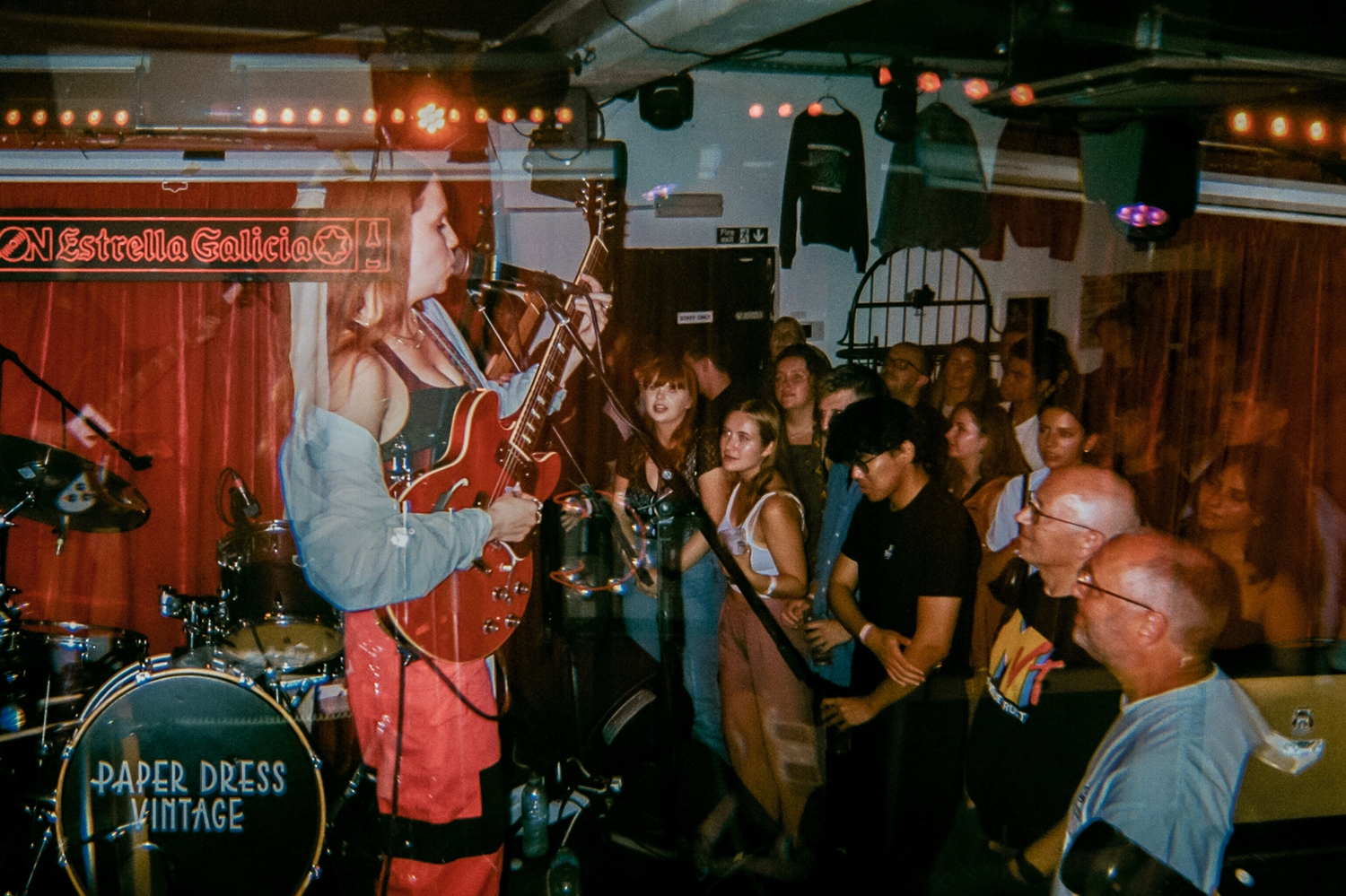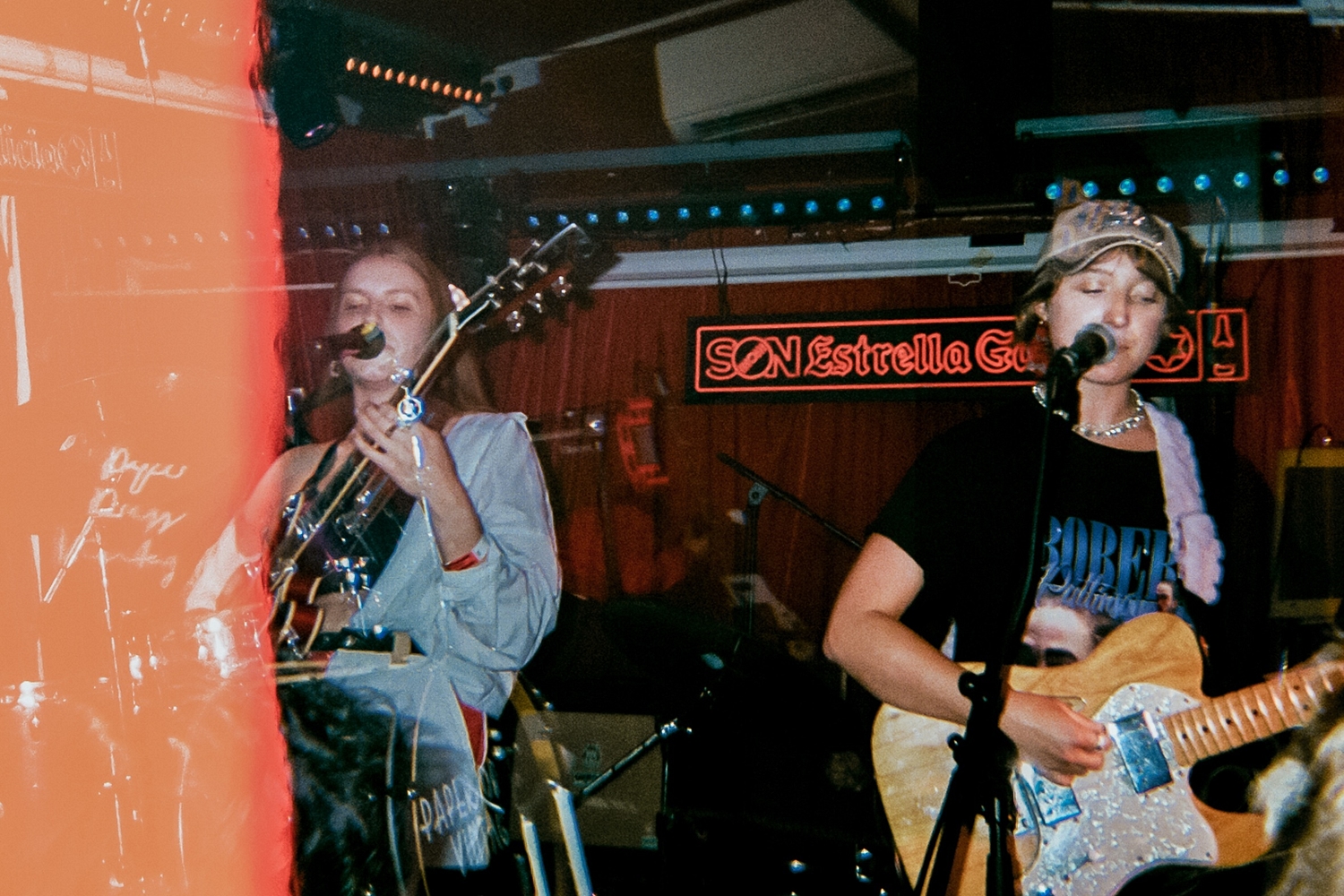 This feature is brought to you as part of our paid media partnership with SON Estrella Galicia.
Read More
Featuring James Blake, Romy, Marika Hackman, yeule and more.