Live Review
Speedy Ortiz, Sound Control, Manchester
16th October 2015
Wiry coiled tunes, skilfully executed in gnarly outbursts of sonic fury.
"If you wanna throw, you better have an awfully big stone," warns Speedy Ortiz chief protagonist Sadie Dupuis. Make no mistake, she means it. Pausing only to declare her love for Manchester and raise a cheer for supporting bands Parakeet and Trust Fund, she powers through her band's jagged asymmetric melodies, veering in all directions.
Speedy Ortiz have always had a way with wiry coiled tunes, skilfully executed in gnarly outbursts of sonic fury. Their latest, the five-star rated 'Foil Deer', dominates the first half of the set, bursting with high-spirited confidence and sharp-tongued quips. Kicking off with the psych-tinged punch of 'Graduates' and swelling self-assured guitar riffs of 'Raising the Skate', Dupuis wastes no time in showing who's the boss. The band's latest recruit Devin McKnight is given a chance to show off his guitar prowess in 'Dot X', but throughout the show, Sadie is the voice of the band. The other three members remain stoically mute, exuding an air of seriousness and cathartic determination.
Although Speedy Ortiz's sound bears the hallmarks of classic American college rock harking back to Pavement and Throwing Muses, some of the tracks from 'Foil Deer' betray a cheeky pop swagger bursting out of their rock armour. Alongside Dupuis' bold but singalong catchy declaration of intent ("I'm not bossy, I'm the boss") in 'Raising the Skate', 'Puffer' is another number that hints at a more melodic and fuzzy mood. Halfway through the set, singles and EP material make for an unexpected change of direction, with the early Pixies-esque gem 'Swim Fan' and supernatural guitar monster 'American Horror' culminating in an enthusiastic cheer.
By the end of the night the dark steel-framed space of Sound Control feels fully charged, buzzing with positive energy.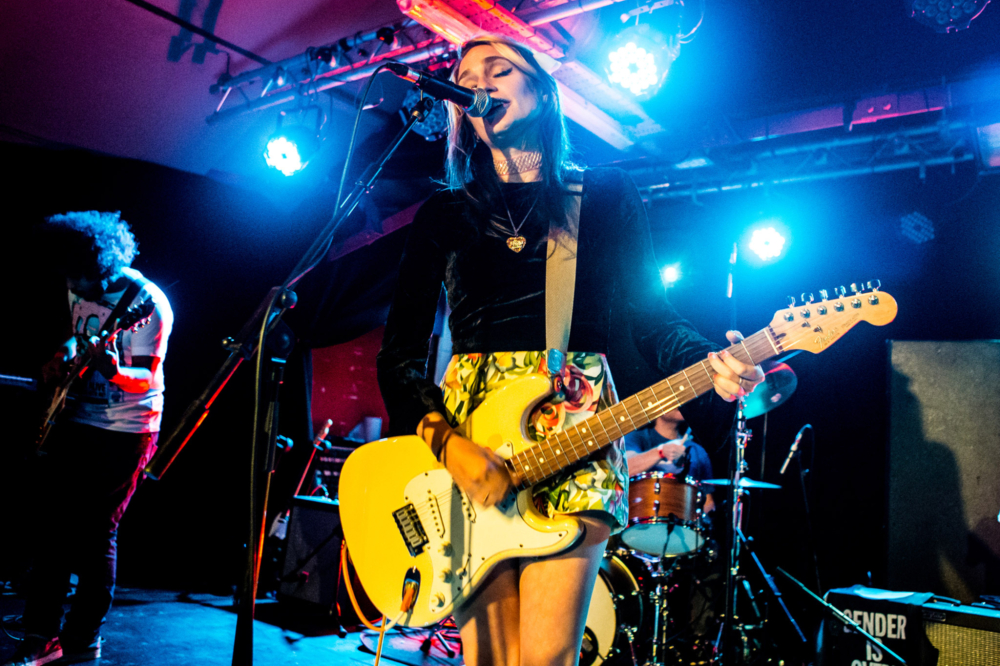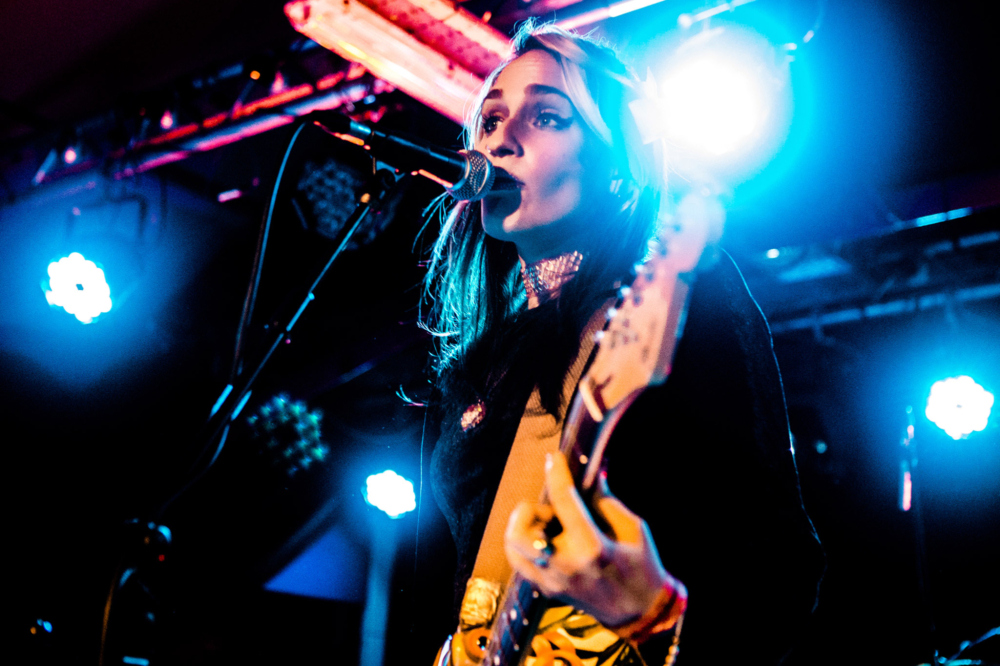 Photos: Ellen Offredy

Get your copy of the latest issue
Read More